French Beignets are a wonderful treat for special occasions like Mardi Gras. This particularly recipe is a no rise version handed down to me by my Great Grandmother Helene Lalanne.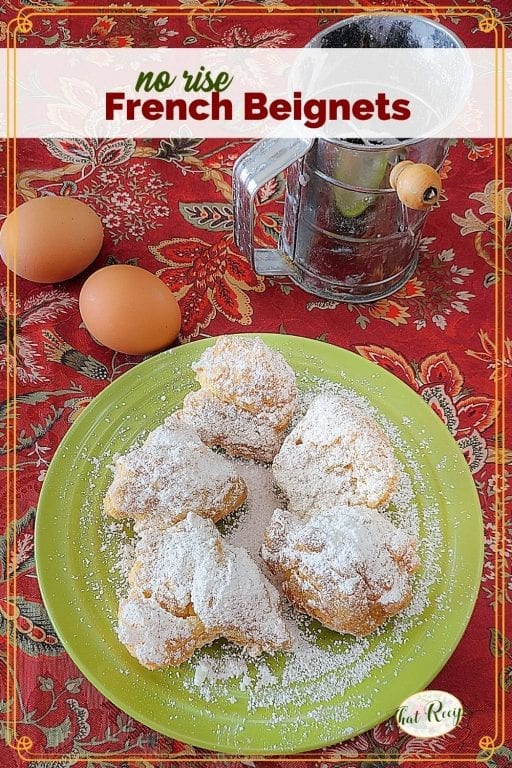 There are two different kinds of Beignets, some with yeast that need to rise overnight (like those served at the infamous Café du Monde in New Orleans) and more fritter-like ones without any leaveners. This Lalanne family recipe is the kind without yeast.
I remember sitting at a family gathering decades ago listening to my great grandmother and her sister talking about how hard it was stirring all of the eggs into these.
So, I never made them until last week. I love Gram and Aunt Olga but, really, it wasn't that hard. I think they just didn't want to be talked into making them again.
My brother, the NOLA boy in his heart if not by birth, was impressed that I made them, but he did have to make one critique: I skimped on the powdered sugar. Sigh! His precious nephew K-Rex thought there was plenty. And he tested four just to be sure...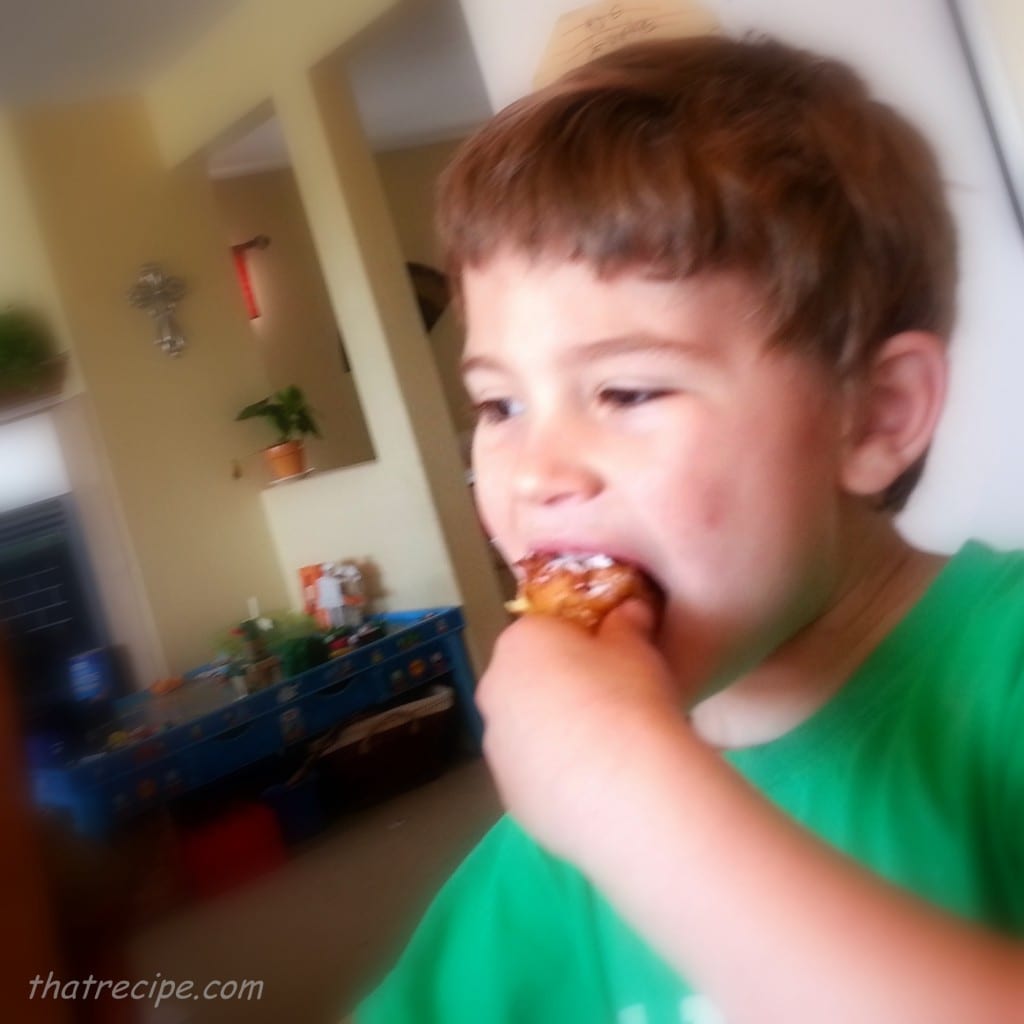 Beignets
Ingredients
2

cups

all purpose flour

2

cups

water

1

tablespoon

sugar

2

tablespoons

butter

1

teaspoon

salt

8

Large eggs
Instructions
Boil water, sugar, salt, and butter together. Add flour all at once.

Cook until dough leaves the sides of pan. Remove from heat; cool for a few minutes.

Add eggs one at a time and mix until absorbed. Keep going--it's hard work.

Drop by the tablespoonful in hot fat. They will turn over by themselves.

Cook until golden. Drain on paper towels. Sprinkle with powdered sugar. Serve hot or warm.
Until next time, happy eating!
~Audrey