Jump to Recipe
Print Recipe
Deliciously Dark Chocolate Cake Mix in a Jar: dry chocolate cake mix packed in a quart mason jar perfect for gift giving. Printable recipe included.
This post is sponsored by Imperial Sugar. I have received sample products and other compensation for writing this post.  All content and opinions are mine.
We have another Choctoberfest recipe today, this time a handy Chocolate Cake Mix in a Jar that is great for gift giving or just keeping on hand when you need a quick and easy dessert.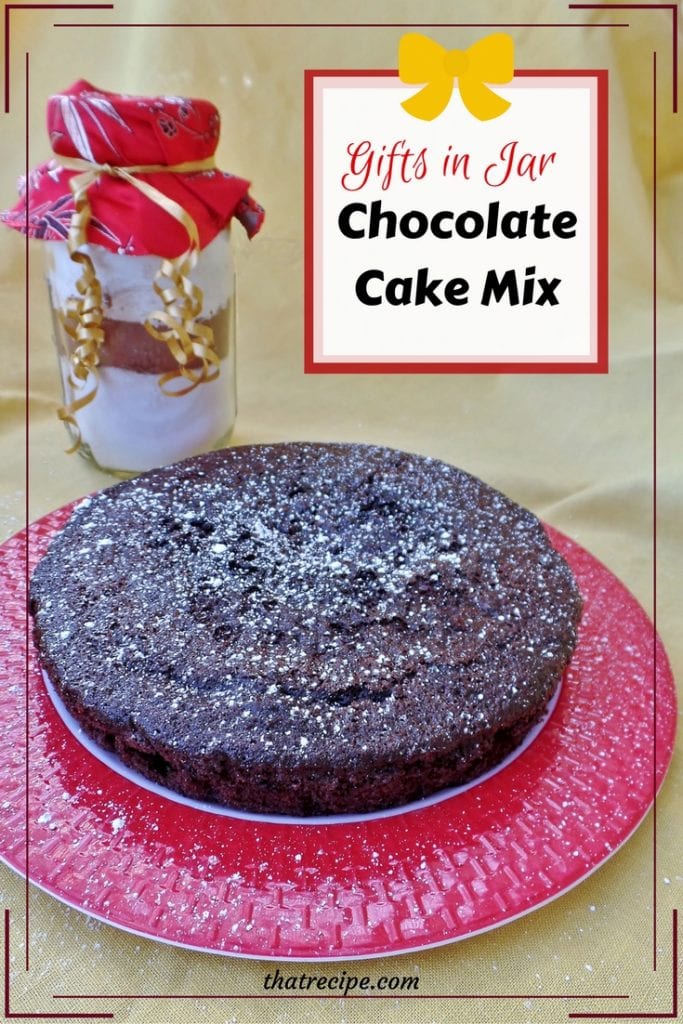 Choctoberfest with $350 prize package
#Choctoberfest is a celebration of all things chocolate put together by Allison at The PinterTest Kitchen. She has gathered almost 70 bloggers plus some amazing sponsors to bring you plenty of chocolate recipes and a wonderful baking prize package over the next two weeks. You can see a list of all participants and enter the raffle on this post.
Imperial Sugar
Our Gold Sponsor is Imperial Sugar. I admit I am not perfect when it comes to avoiding GMO products. But sugar is one of those things I definitely watch what I buy. I know it hasn't been proven, but I personally think pure cane sugar works better than beet sugar in my recipes. Which is why I have only bought pure cane sugar for years. According to Imperial's website:
Pure cane sugar is non-GMO. Imperial Sugar does not use genetically modified plants in any of our pure cane sugar products. Beet sugar can be derived from genetically modified plants. The U.S. does not require labels to designate whether the sugar is derived from sugar cane or beets. If you are concerned about avoiding beet sugar, be sure to look for "Pure Cane Sugar" on the package.
Be sure to check out their website for loads of great recipes, including a bunch of sugar scrub recipes for those that don't want to eat any sugar but don't mind using it for beauty products.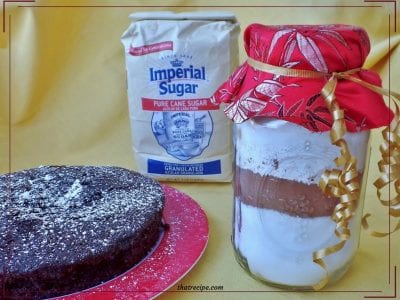 Chocolate Cake Mix
Now, let's talk about this cake mix. The basic recipe makes one of the most moist and dark chocolate cakes I have ever had. It doesn't even need frosting! but you can add your favorite if you want to decorate just like you would a cake from a store bought mix.
To make the mix in a jar, just layer the ingredients (starting with Imperial Sugar!), then decorate and attach the instructions. I plan on keeping a few mixes on hand for when I need a chocolate-y dessert or a quick gift for family and friends.
By the end of Choctoberfest I will have four different recipes you can make with this mix, and I will update this page as I get them created.
Printable instructions to include with the jar.
[click_to_tweet tweet="Gifts in a Jar: Chocolate Cake Mix. Makes cakes, cookies and more! #chocolaterecipes #giftsinjars" quote="Gifts in a Jar: Chocolate Cake Mix. Makes cakes, cookies and more! " theme="style2"]
Chocolate Cake Mix in a Jar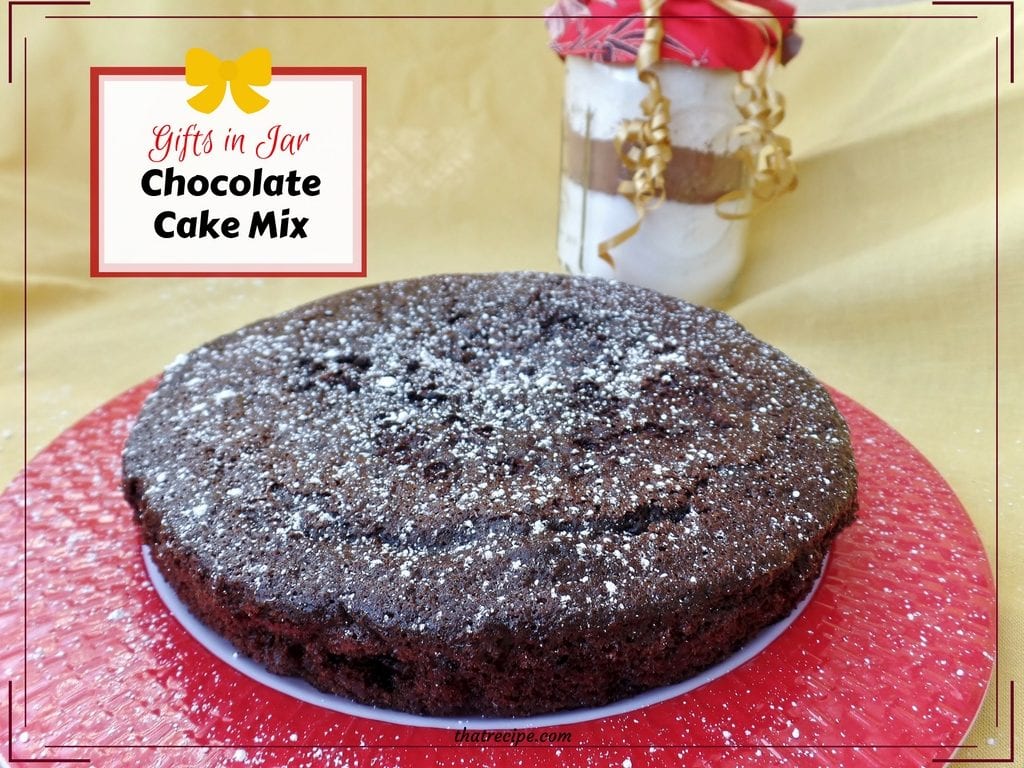 Ingredients
2

cups

sugar

¾

cups

cocoa powder

1 ¾

cup

all purpose flour

1 ½

teaspoon

baking powder

1 ½

teaspoon

baking soda

½

teaspoon

salt
Instructions
Add the sugar, cocoa and flour in the jar. Tap the jar lightly on a towel on the counter to pack the ingredients down to make room for the final dry ingredients.
Notes
Recipe to attach to the jar (printable version here)
Deliciously Dark Chocolate Cake
Ingredients
1 jar cake mix
2 large eggs
1 cup milk
½ cup vegetable oil
2 teaspoons vanilla extract
1 cup boiling water
Heat oven to 350°F. Grease and flour two 9-inch round baking pans. Stir together the ingredients of the jar. Add eggs, milk, oil and vanilla; beat on medium speed of mixer 2 minutes. Stir in boiling water (batter will be thin). Pour batter into prepared pans. Bake 30 to 35 minutes or until wooden pick inserted in center comes out clean.
Here are a few of the Chocolate recipes being shared for Choctoberfest:

Until next time, happy eating.
~Audrey