Jump to Recipe
Print Recipe
Persian Cranberry Pistachio Shortbread: crunchy buttery cookies studded with dried cranberries and chopped pistachio nuts.
Come on in to my kitchen where we are baking up these delightful Cranberry Pistachio Shortbread Cookies. I made these for our monthly Fill the Cookie Jar party where our theme is Thanksgiving or Fall cookies.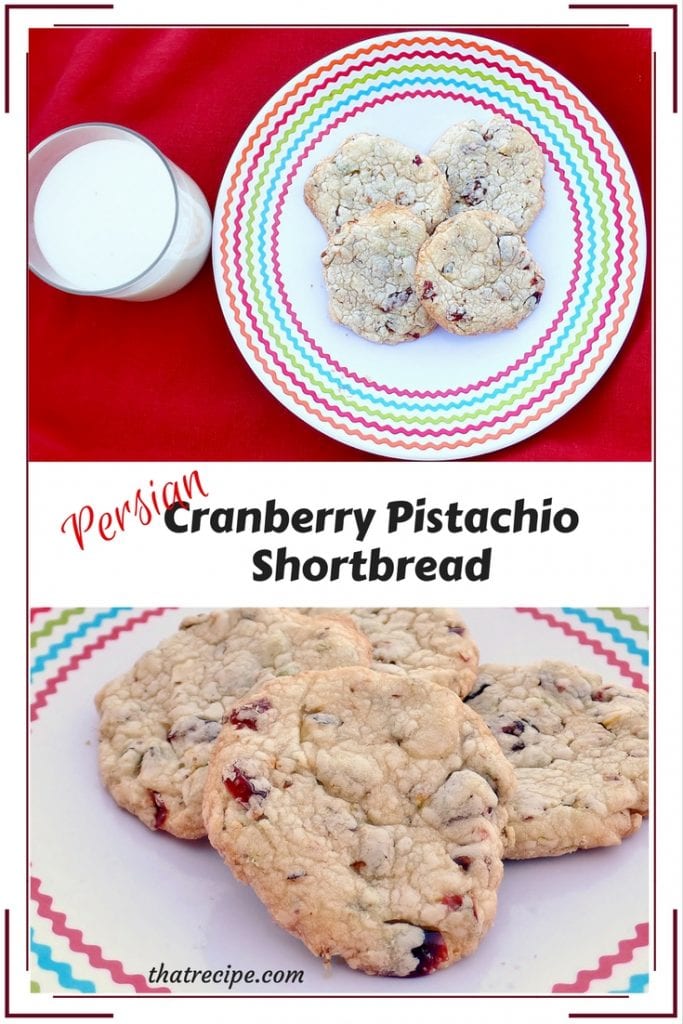 I have had this recipe planned for today's FTCJ post for months! What would Thanksgiving be without cranberries? But, these amazing cookies use dried cranberries so you can enjoy them all year. And after one bite, trust me you will want to make them again.
Originally, I made bite sized versions of these for the faculty at my son's school way back in August along with the Amish Sugarless Cookies (September Fill the Cookie Jar post) and the Famous Amos Chocolate Chip Cookie Copycat (August Fill the Cookie Jar post).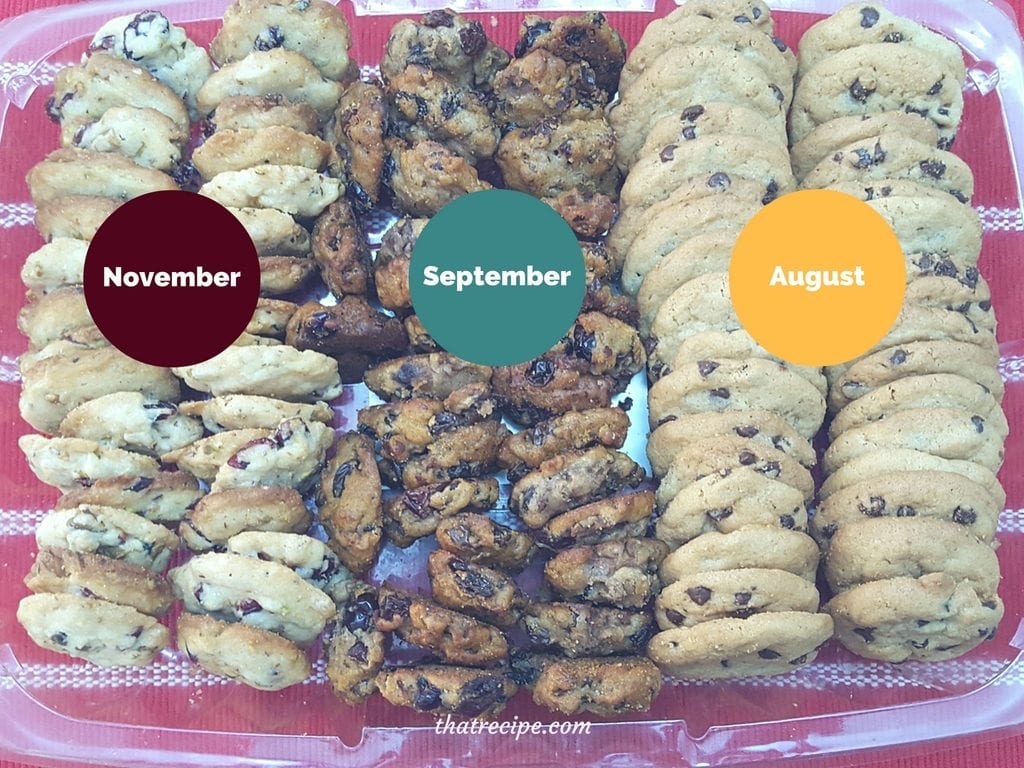 The next day, I heard confessions of chicanery and theft among the first staff members that tried these and wanted to keep them all for themselves. Four different people asked me for the recipe. I will definitely be making them again. Though next time I think I will keep the pistachio pieces larger instead of the fine chop I did.
The recipe originally came from Enzie at Portraits from NC. Her recipes are great and her paintings are even more spectacular! She created these after trying them at a Persian Bakery. I am not sure if they have a name in Perisan, if they do please let me know in the comments.
[click_to_tweet tweet="These delicious Persian Cranberry Pistachio Shortbread cookies are sure to be a hit with family and friends. #cookierecipes #cranberrycookies'" quote="These delicious Persian Cranberry Pistachio Shortbread cookies are sure to be a hit with family and friends." theme="style2"]
Cranberry Pistachio Shortbread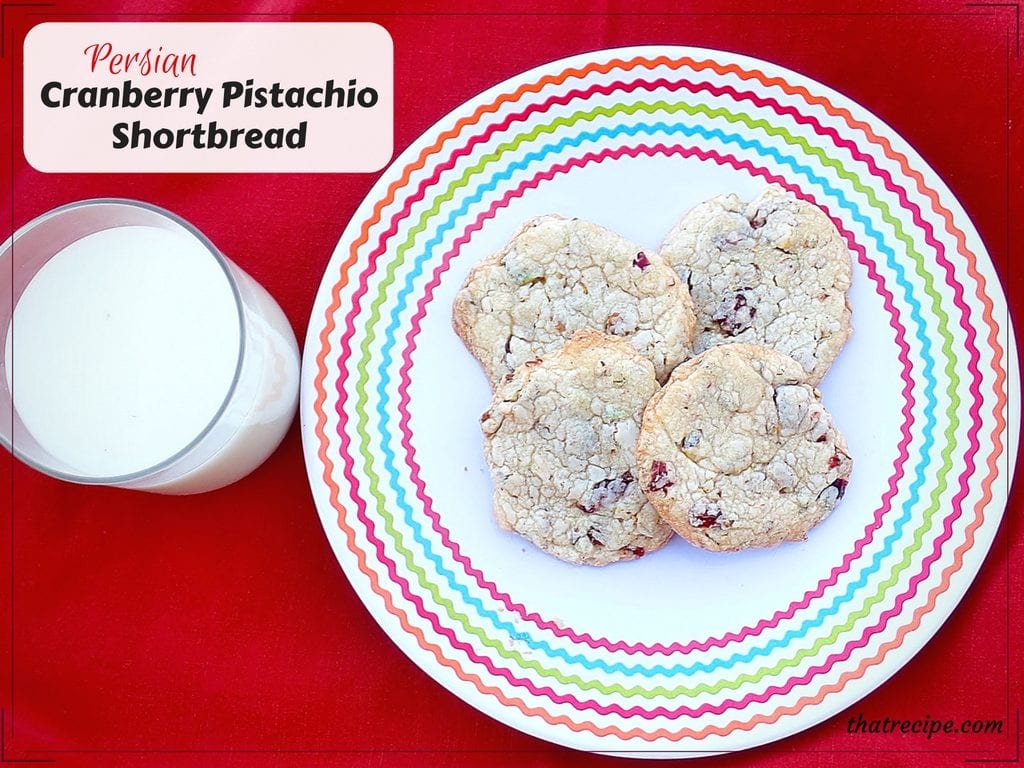 Ingredients
4.5

oz

butter

(softened)

¾

cups

powdered sugar

1

teaspoon

vanilla

1

cup

all purpose flour

½

cup

dried cranberries

½

cup

pistachio nuts

(halved or chopped)
Instructions
Preheat oven to 325 degrees F.

In a mixing bowl beat butter and sugar until light and fluffy. 2-3 minutes. Add vanilla and mix to combine.

Add flour until combined. Stir in cranberries and pistachios.

Drop by tablespoonful on baking sheet leaving 2 inches between for spreading.

Bake 12-15 minutes until edges are just beginning to change color.

Let cool for a minute or two on the pan then move to a cooling rack to cool completely.
Until next time, happy eating!
~Audrey