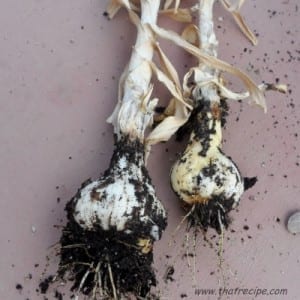 Another year, another missed Gilroy Garlic Festival. Some year maybe M won't have summer school. But, if any of his campuses are offering him a class to teach at any time, he'll take it!
If you have never been to the Garlic Festival, put it on your Gotta Go list. Great music, fun arts/crafts sale, and INCREDIBLY AWESOME FOOD!!  My favorite is the pesto washed down with an apricot freeze at the festival. Then at the before/after party at my goddaddy's house there is his quiche and Sandy's bread. Not garlicky, but still soooooooo good.
To celebrate the Garlic Festival vicariously this weekend (or anytime), here are a few recipes:
Main Courses
Asian Chicken Marinade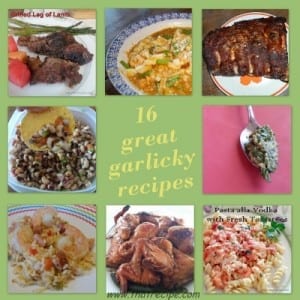 Sauces
Roasted Red Pepper Cream Sauce
Misc.
---
Until next time, happy eating!
~Audrey