Jump to Recipe
Print Recipe
Bacon Wrapped Medjool Dates are an easy make ahead appetizer, perfect for any party from tailgating to elegant dinner parties.
Bacon Wrapped Medjool Dates are an amazing combination of flavors and textures: crispy salty bacon, soft sweet dates, creamy goat cheese and crunchy almonds. You might want to double or triple the recipe because these will go fast.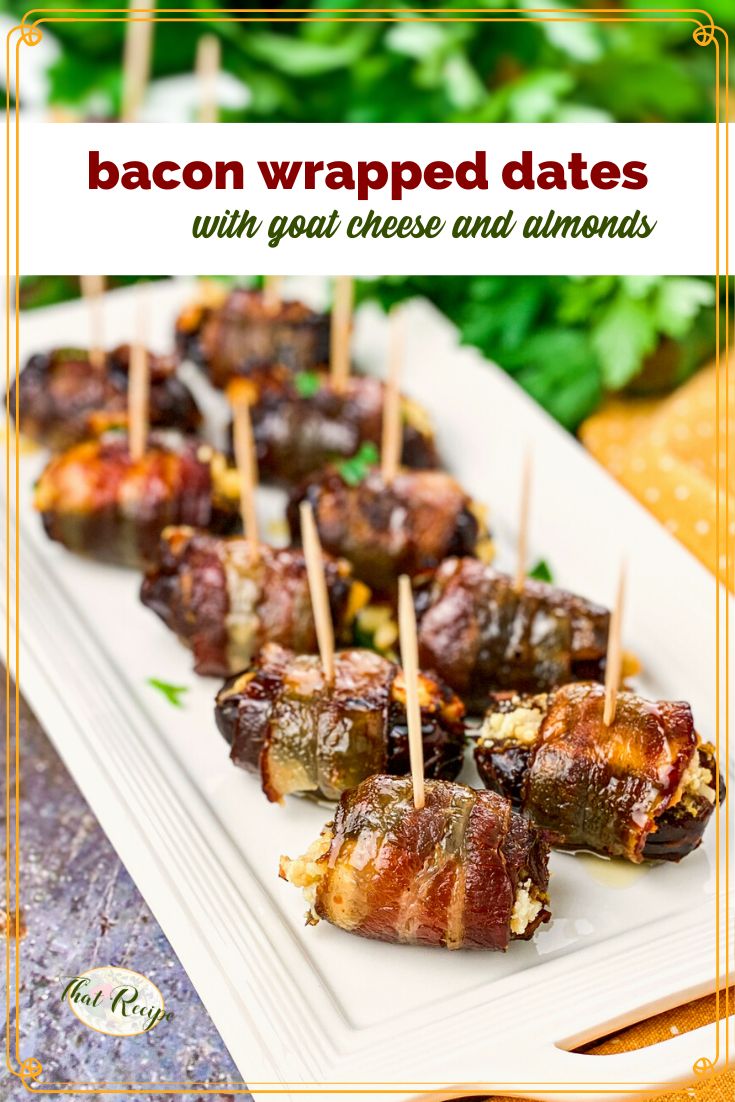 Bacon makes everything better.
Okay, too much bacon is bad for your health. But, an occasional bite here and there can be a boost to your emotional health (it's on the internet now so it must be true!)
These Bacon Wrapped Dates are so easy to make ahead for a party, just fill and wrap the dates then store in the fridge until party time. Heat them up just before guests begin arriving and they will be a wonderful welcome to your gathering.
Medjool Dates versus Other Dates
This recipe calls for Medjool dates. They are not the same as regular pitted dates found with the dried fruit in your grocery store.
fresh not dried: Medjool dates are harvested and sold fresh and should be in the produce aisle and are better stored in the fridge.
consistency: because they are fresh they are softer than the dried varieties
taste: Medjool are sweeter
size: Medjool dates are significantly larger
That last reason is one of the main reasons to go out of your way to get the Medjool for this instance.
If you can only find the dried pitted dates, fear not; you can still use them. But, you probably want to cut your bacon into three pieces instead of in half and make more smaller sized appetizers.
More Finger Food Recipes from #OurFamilyTable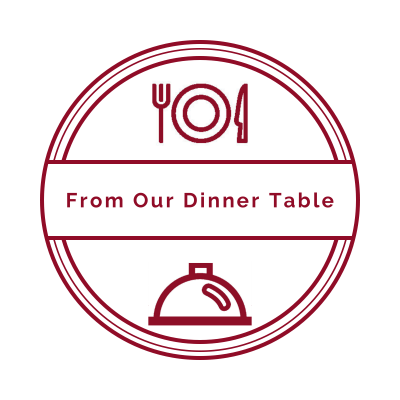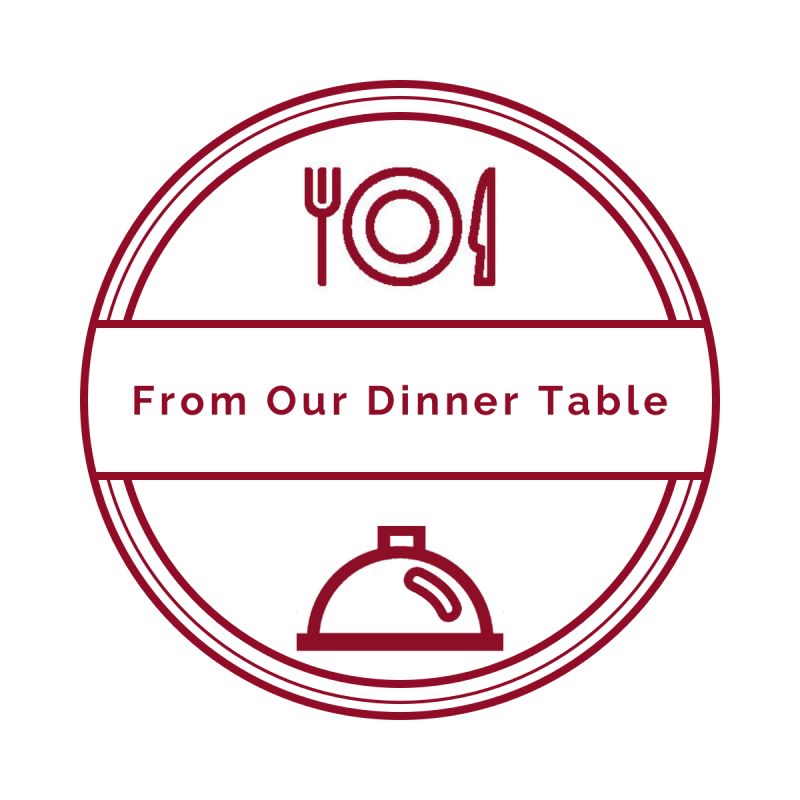 When it is time to party it is time to break out the finger foods. Here are some delicious recipes perfect for everything from tailgating to elegant dinner parties.
Favorite Finger Foods for New Years

We share Recipes From Our Dinner Table! Join our group and share your recipes, too! While you're at it, join our Pinterest board, too!
Bacon Wrapped Medjool Dates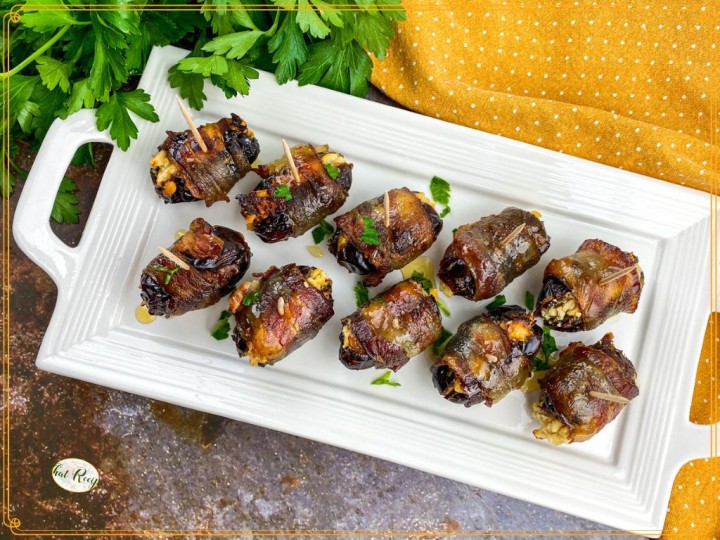 Ingredients
24

large

whole Medjool dates

(see note)

6

ounces

goat cheese

(room temperature)

½

cup

slivered blanched almonds

3

tablespoons

honey

(divided use)

12

slices

bacon

(cut in half)

1

tablespoon

fresh parsley leaves

(finely chopped, for garnish)
Instructions
Preheat oven to 425°F. Line a large baking sheet with parchment paper or a silicone baking mat..

Pit the dates by carefully cutting a slit down one side with a sharp knife. Remove pits and discard.

In a medium bowl combine goat cheese, almonds, and two tablespoons honey.

Fill each pitted date with some of the goat cheese mixture and gently squeeze closed.

Roll each date in half a slice of bacon and secure closed with a toothpick.

Arrange the bacon-wrapped dates on the prepared baking sheet.

Bake until the bacon is evenly cooked, and the dates are heated through, flipping the dates two or three times with tongs while cooking to ensure even results. About 20-25 minutes.

Remove from oven, place on a serving plate, drizzle with remaining honey and garnish with the fresh parsley. Serve immediately.
Notes
This recipe was created using larger fresh Medjool dates found in the produce aisle of the grocery store.
To use pitted dates, use a new package so the dates are their softest. Cut the bacon in thirds and make 36 smaller appetizers instead of the 24 larger ones. Cooking time may vary.
Sound fabulous? Share it!
Until next time, happy eating!
~Audrey