Jump to Recipe
Print Recipe
Beef and Bacon Roulades are easy to prepare and grill up in a matter of minutes making them weeknight fast while also dramatic enough for a special occasion.
These Beef and Bacon Roulades may look fancy and complicated, but they can be done in under 30 minutes making them perfect for weeknights or a special dinner.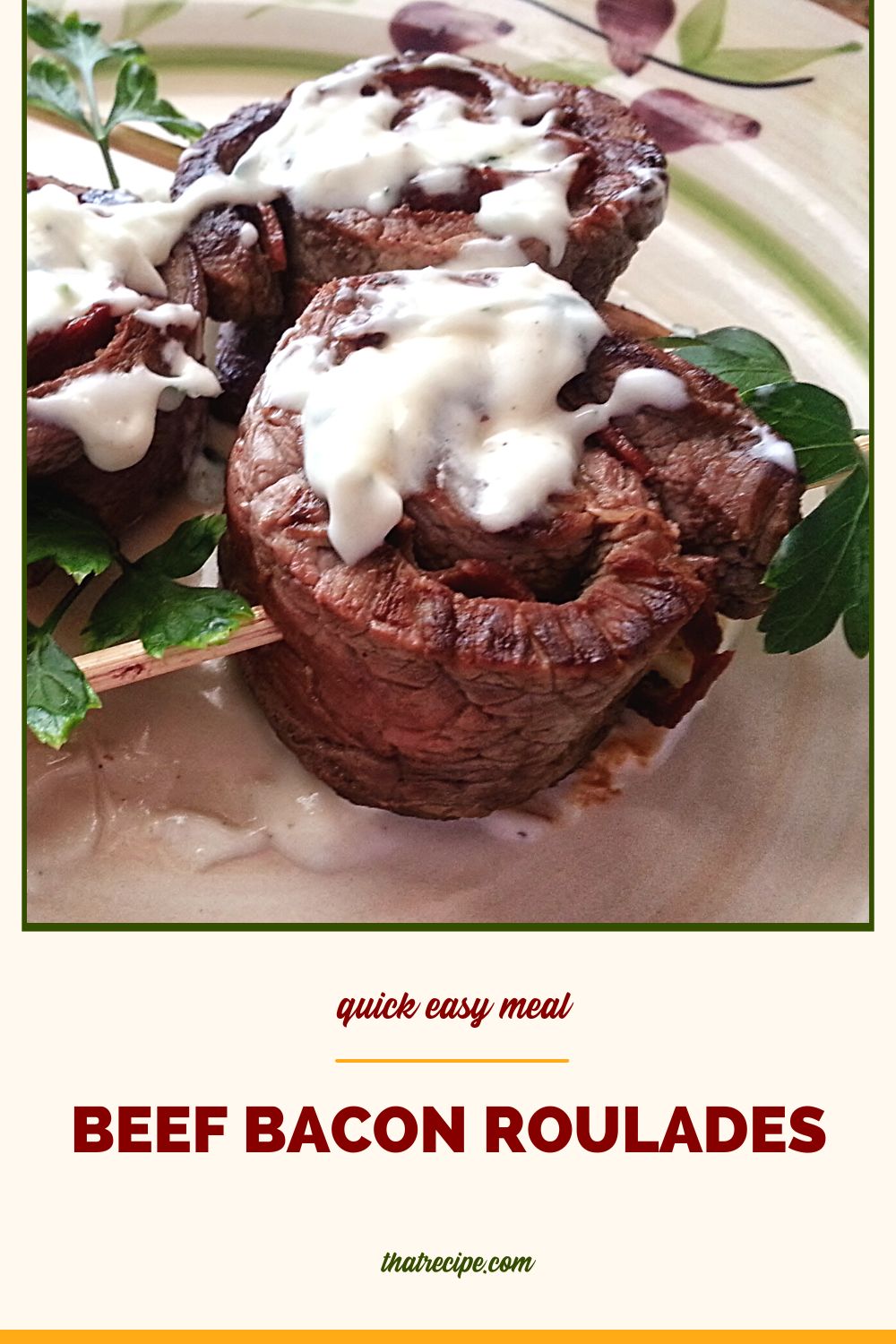 Roulades are a fancy sounding French term for rolled food. In this case it is flank steak pounded thin rolled with bacon and parsley in the middle. A few minutes on the grill, a nice Bernaise sauce on the side and voila! dinner is served.
This recipe was one of my Dad's signature dishes. He made a few changes to the original recipe from His Turn to Cook (great recipes, condescending title). He did not pound it quite as thin and he used Béarnaise instead of Hollandaise sauce. I've never been a big fan of Hollandaise, and I think the buttery richness of the Béarnaise compliments the recipe better.
If you can find a thinly cut cross rib steak (sometimes called beef shoulder steak) you can save yourself the pounding
Use pork, beef or turkey bacon or even tempeh if you prefer.
If the weather doesn't allow for outdoor grilling, these can also be broiled or seared on the stove in a hot cast iron skillet. It won't be quite as good as grilling, of course, but still delicious.
Grilling Favorites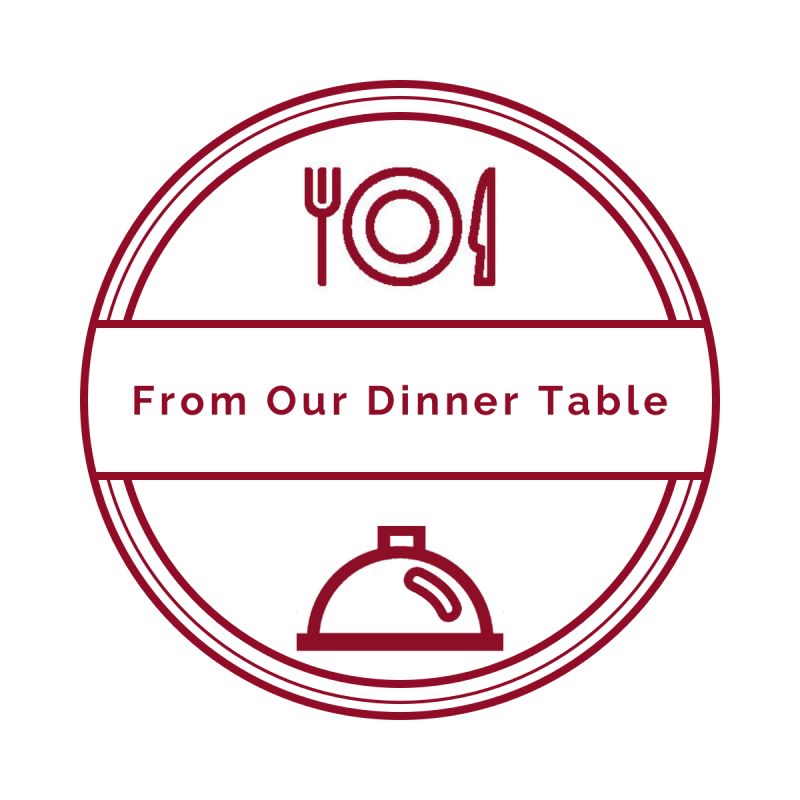 We share Recipes From Our Dinner Table! Join our group and share your recipes, too! While you're at it, join our Pinterest board, too!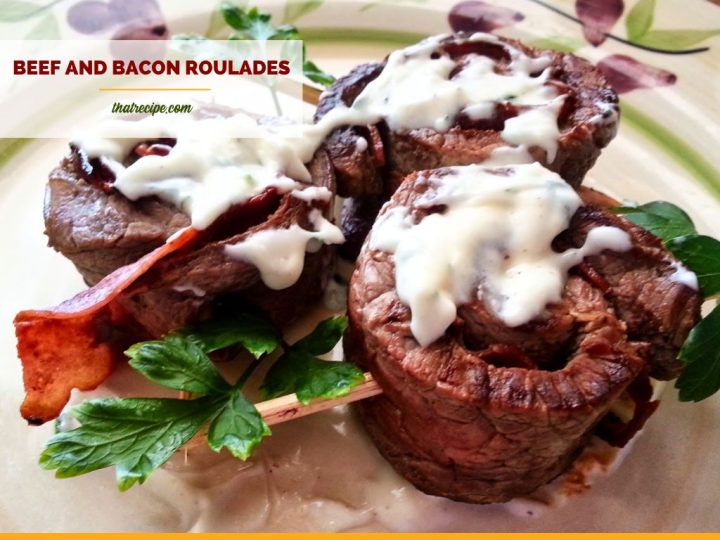 Ingredients
1 ½

pound

flank steak

8

slices

bacon

2

teaspoons

garlic powder

½

teaspoon

black pepper

2

tablespoons

fresh parsley

(snipped into small pieces)

1

packet

Bernaise or Hollandaise sauce

(prepared per package directions)
Instructions
Partially cook the bacon in the oven or on the stove top until almost done.

While bacon is cooking, score the steak by making thin diamond-shaped cuts on each side no more than ¼ of the way through. Pound the steak with a meat mallet until it is about ¼ inch thick.

Sprinkle steak with garlic powder and black pepper. Place the slices lengthwise on the steak. Sprinkle with the snipped parsley.

Roll up tightly, starting at the narrow end. Secure meat roll with toothpicks or small skewers placed one inch apart. I like to do at least two at opposite angles to keep it secure.

Cut the beef roll into one inch slices between the toothpicks.

Grill over medium heat until medium rare turning once, about ten minutes. Remove from grill, cover with foil and let rest.

While the roulades are resting prepare the Béarnaise sauce per package directions then serve the sauce drizzled on top or on the side for dipping.
Notes
A thinly cut cross rib steak may be used in lieu of the flank steak, skipping the steps for pounding the steak to ¼" thickness.
More grilling ideas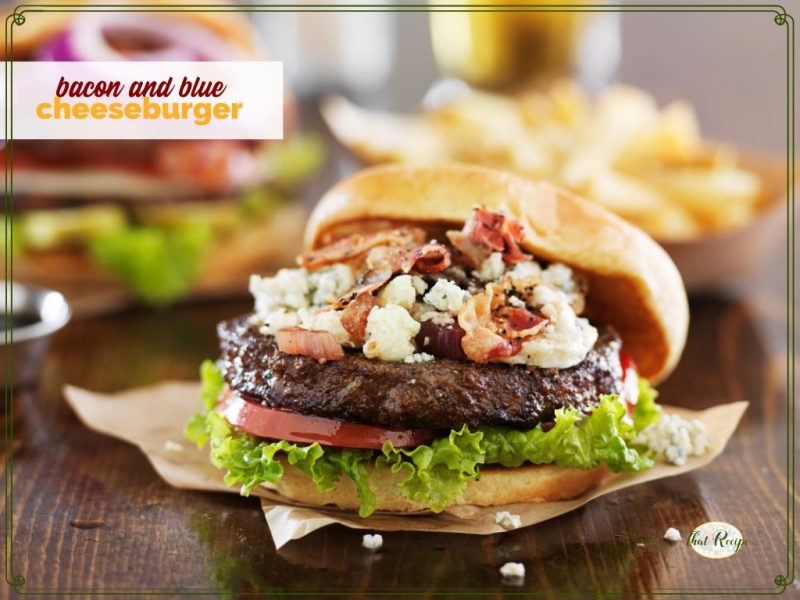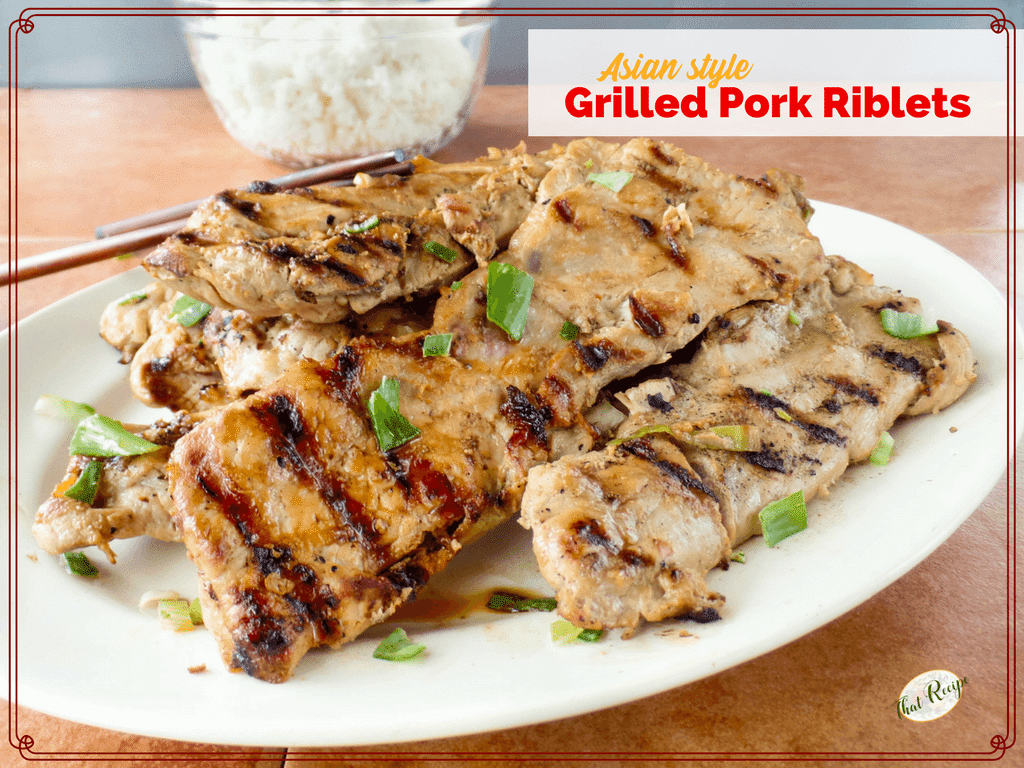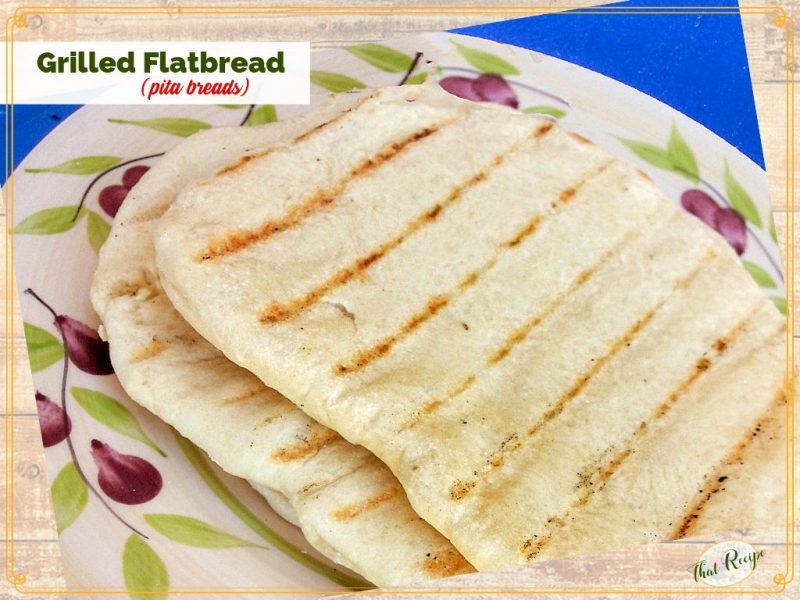 Until next time, happy eating.
~Audrey