Amaretto is an Italian almond flavored liqueur or cordial that is easy to make at home. Put it in a pretty bottle and give it as a gift. Stock it in your liquor cabinet for addition to mixed drinks. Or, use to add something special to desserts.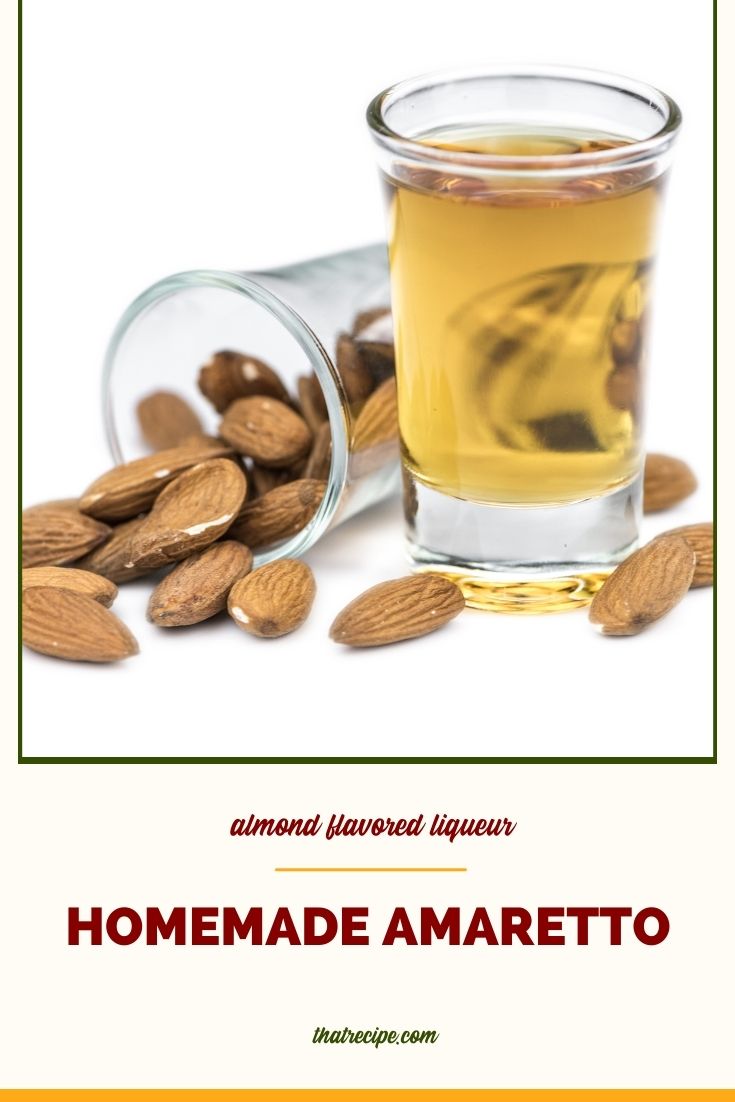 We have had this recipe in the family for years thanks to a friend of my parents. Truthfully it is a tough call for me which I like better, this or the Homemade Kahlua.
My mom usually made it with her homemade apricot liqueur. Apricots and almonds are closely related so it isn't that surprising that it is apricot is used to help flavor an almond cordial.
This recipe is a bit of a cheater recipe compared to the other homemade liqueur recipes we have, using almond extract instead of infusing the alcohol with the flavor.
But, it tastes delicious and is a good recipe to start with if you have never made liqueurs before. And there is no waiting like the other methods!
I usually store it in the vodka bottle until I am ready to display it or give it as a gift. For gift giving just find a pretty bottle and pour it in. Add a label and a bow and BOOM! you are done.
What to make with Homemade Amaretto
Some traditional cocktails made with Amaretto:
Amaretto Sour (amaretto, lemon juice, simple syrup)
Amaretto Coffee (coffee and amaretto)
French Connection (cognac and amaretto)
Godfather (whiskey and amaretto)
Add Amaretto to desserts such as:
tiramisu
whipped cream
bread pudding
pancakes/crepes
truffles
My personal favorite, is to pour a little over vanilla ice cream with some shaved chocolate for a simple and elegant dessert.
Homemade Amaretto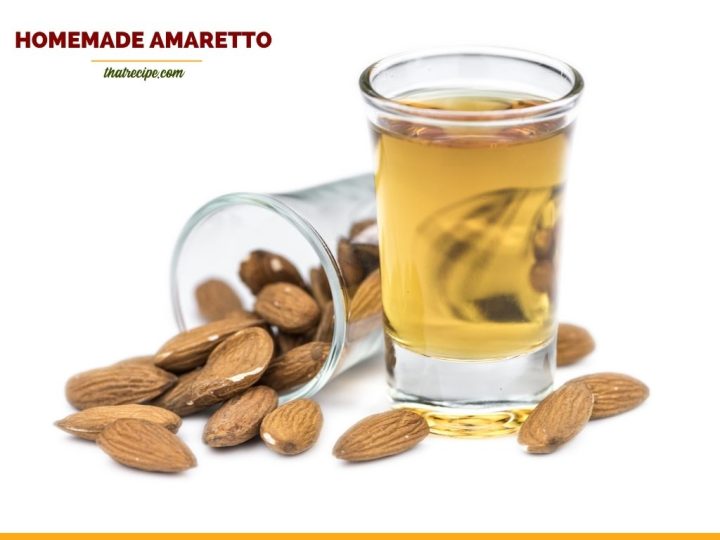 Ingredients
3

cups

boiling water

5

cups

sugar

1

bottle vodka

(750ml)

4

ounce

almond extract

1

bottle apricot brandy or liqueurs

(750ml)

1

cup

light corn syrup
Instructions
Dissolve sugar in boiling water. Cool.

Add remaining ingredients.

Bottle, cork and age 10 seconds and it's ready to serve.
Until next time, happy drinking.
~Audrey