Have you ever had Kolache? It is a Central European (Hungarian, Czech, Ukrainian, etc.) treat made with a rich brioche like dough filled with sweetened nut or seed filling. And it is DELICIOUS!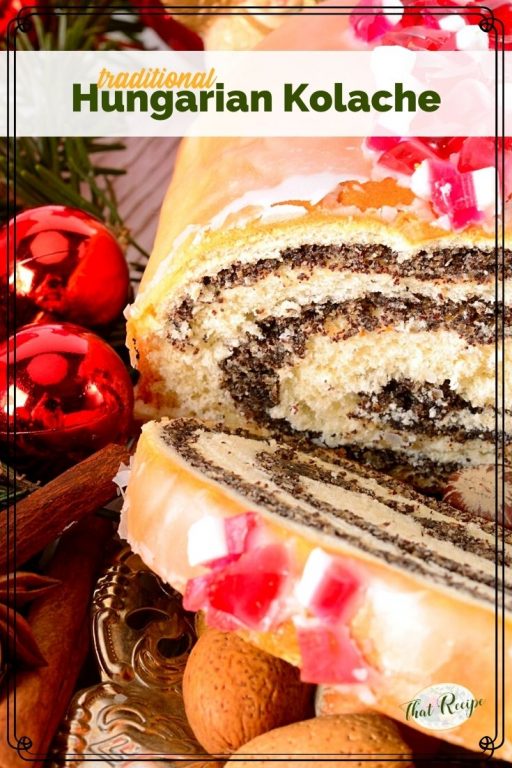 In my husband's house growing up, this was breakfast every Christmas morning. You can enjoy it any time of the year, but since the only time my Mother-in-Law makes it is in December I automatically associate it with Christmas.
When, I handed a plate of it to my neighbor she said she was going to make it for Thanksgiving morning.
But, you can make it for Easter or Mother's Day Brunch, or for afternoon tea or dessert.
About Kolache
The recipe is simple, but there are two LONG rising periods.
First you let the dough rise overnight in the refrigerator and then one more rise before it goes in the oven. If you want light airy dough, do not skimp on either one of these.
Where to find the filling?
While you can make the fillings from scratch, my mother-in-law always used premade. You can usually find them with the pie fillings of your grocery store on, in a pinch, pick them up online (almond or poppy seed).
Kolache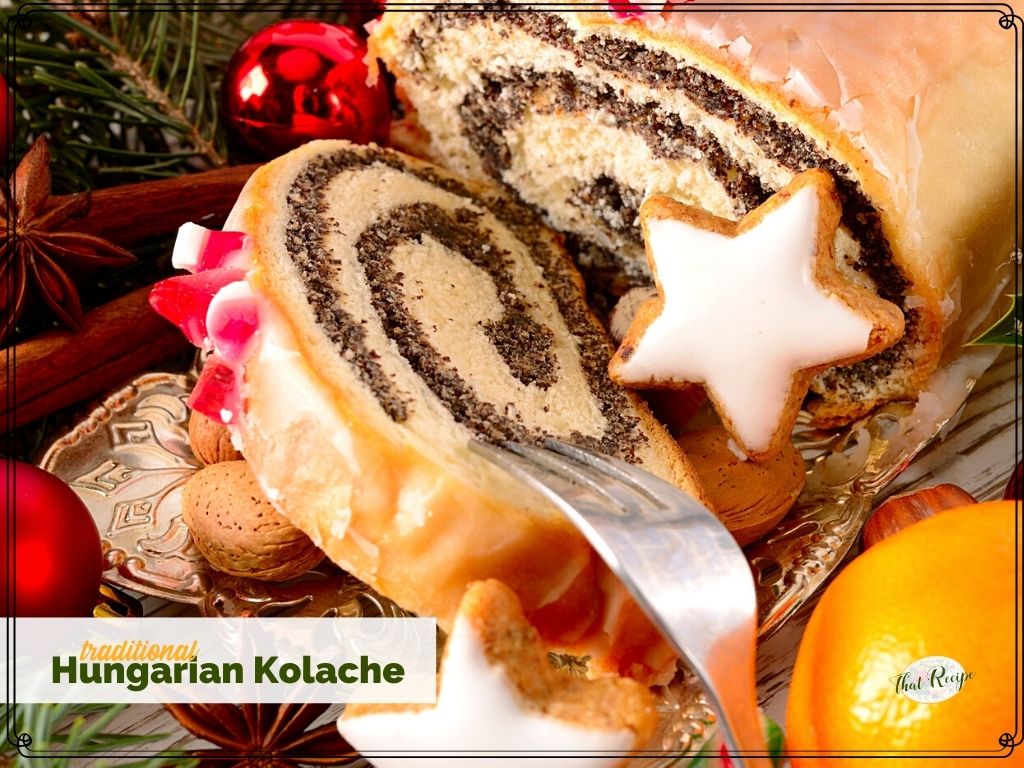 Ingredients
1

packet yeast

(2 ¼ teaspoons)

¼

cup

warm water

½

cup

warm milk

½

cup

sour cream

¼

cup

sugar

¼

cup

butter

(room temperature)

1

large

egg

½

teaspoon

salt

3

cups

flour

1

can

Almond or Poppy Seed Filling

1-2

cups

powdered sugar

1-2

tablespoons

milk
Instructions
The night before you plan to make the Kolache, in a large bowl dissolve yeast in warm water. Add milk, sour cream, sugar, butter, eggs, salt and 1 ½ cups of the flour. Beat until smooth.

Beat in remaining flour to form a soft dough. Transfer to a greased bowl and refrigerate overnight.

Roll dough out into a 14 x 12 inch rectangle. Spread with filling.

Roll like a cinnamon or jelly roll to make a 14 inch long cylinder. Pinch edges to seal, place seam side down on a parchment paper lined baking sheet. Let rise until doubled in size about 1 ½ hours.

Bake at 350°F for 35-40 minutes. Let cool on a wire rack.

Create a thin glaze with the powdered sugar and milk and drizzle over the top. Slice and serve.
Notes
The almond or poppy seed filling can usually be found with the pie fillings at the grocery store.

Sound tasty? Share the love:
Until next time, happy eating.
~Audrey