Jump to Recipe
Print Recipe
Easy one pan oven roasted Sausage and White Beans cooks in 30-40 minutes for a hearty meal and minimal clean up.
Easy Sausage and White Beans recipe is a flavorful weeknight fast meal that cooks in one pan so it is easy to clean up too.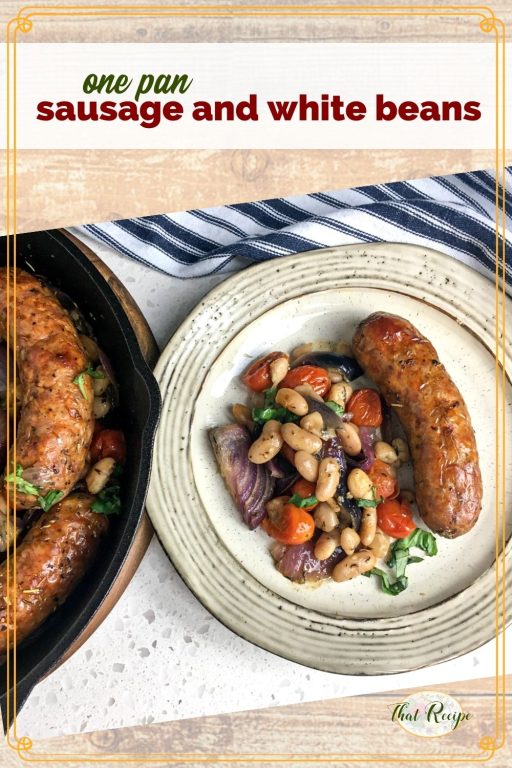 You don't always need a complicated process to create a delicious hearty meal.
This sausage and white beans recipe is a great example.
Just combine everything in a cast iron skillet and roast it in the oven for about 30 minutes. Delicious dinner, one pan to clean. Win Win!
Why do you need to preheat the cast iron skillet?
Yes, a cast iron skillet is best for this recipe. Well, I think a cast iron skillet is best period. It heats evenly and retains the heat longer. Plus it has a non-stick finish without harmful chemicals potentially chipping off in your food.
By putting the skillet in the oven while it preheats the pan is evenly heated (duh!).
When the ingredients are added to the now hot pan they are seared lightly on the outside adding extra flavor to the finished dish.
Putting the ingredients into a cold pan and then placing in the oven will take longer to cook and the dish will be a little flat tasting and colorless.
What type of sausage should you use?
Whatever your family likes: spicy or mild Italian sausages, bratwursts, or a kielbasa or rope smoked sausage.
If you use a single long sausage you may want to cut it into smaller serving size pieces before roasting. Or cut it afterwards. Do what works for you!
More All in One Pan Recipes from #OurFamilyTable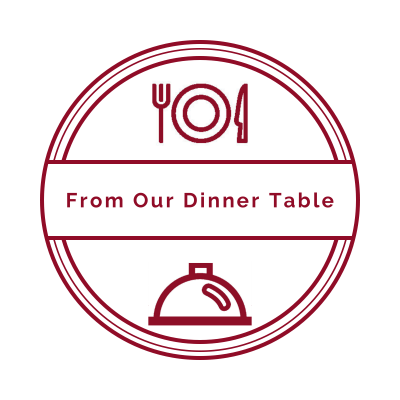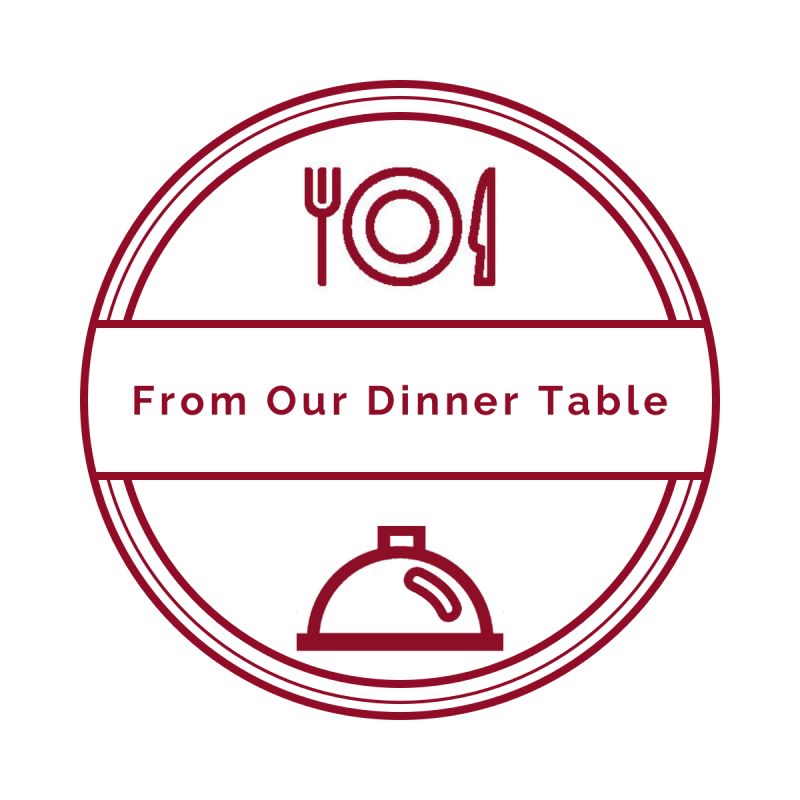 Who wants to dirty a bunch of dishes to get dinner on the table? Not me! And not the other #OurFamilyTable bloggers. Here are some deliciously easy meals that all cook in one pan.
All in One! One Pot or One Pan Meals

We share Recipes From Our Dinner Table! Join our group and share your recipes, too! While you're at it, join our Pinterest board, too!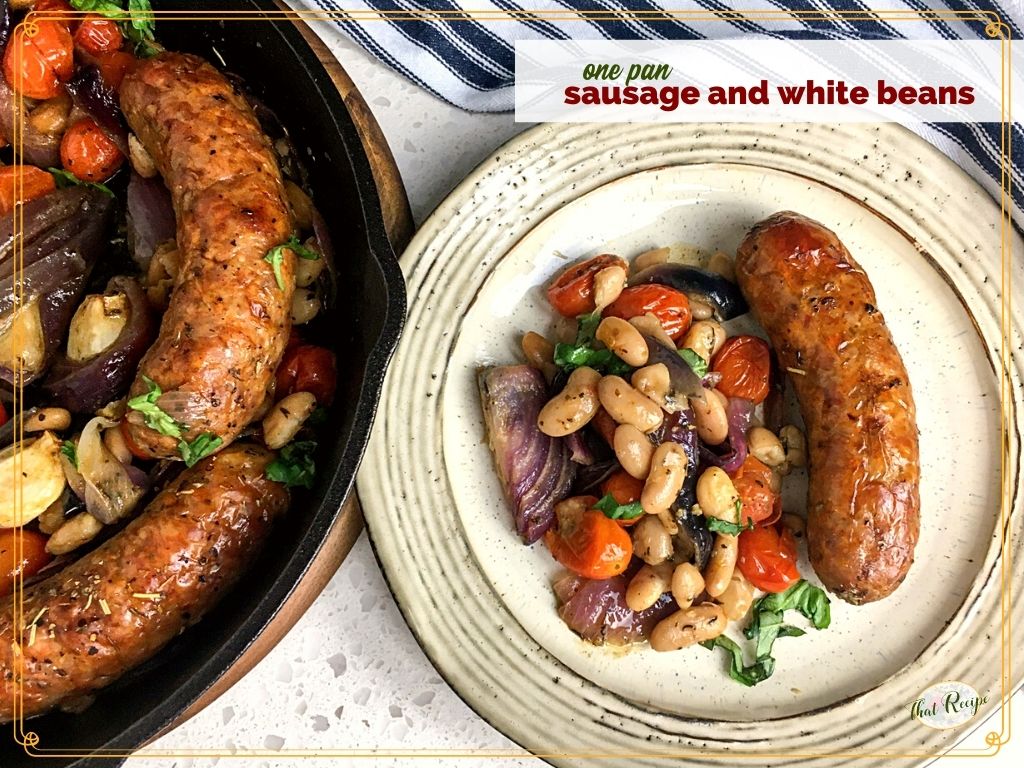 Ingredients
2

tablespoons

extra virgin olive oil

1

pound

Italian sausages

(or other flavor)

½

medium

red onion

(sliced into wedges)

5-6

large

garlic cloves

(whole and unpeeled)

2

cups

cherry or grape tomatoes

1

tablespoon

Italian seasoning

kosher salt and black pepper

(to taste)

15

ounce

can white beans

(rinsed and drained)

2

tablespoon

red wine vinegar

3

tablespoon

fresh basil

(thinly sliced)
Instructions
Place the top oven rack in the center position, place a 10 inch cast iron skillet in the middle and pre-heat the oven to 400ºF.

Carefully remove the hot skillet from the oven.

Add the olive oil and gently swirl the pan to coat the bottom with the oil. Arrange the sausages, red onion, garlic cloves, and tomatoes in the skillet. Season with the Italian seasoning and a generous amount of salt and black pepper, to taste.

Return the skillet to the oven and roast for 20-25 minutes.

Remove from oven and add the white beans and red wine vinegar to the skillet and gently stir to combine. Flip the sausages over for even browning

Return to the oven and roast until sausages are brown, about 10-15 minutes.

Remove the skillet from the oven and remove the whole garlic cloves. Peel, then smash the roasted garlic with the flat end of a table knife and add back to the pan with the fresh basil. Stir to combine and serve immediately.
Sound fabulous? Share it!
Until next time, happy eating!
~Audrey