Jump to Recipe
Print Recipe
Rich Peanut Butter Chocolate Swirl Fudge cooked in the microwave. Makes a great gift for your favorite peanut butter lover.
Decadent Peanut Butter Chocolate Swirl Fudge made easily in the microwave. Great for holidays, gift giving or anytime you need a rich peanut butter treat.
Peanut butter lovers rejoice! This fudge only has a few basic ingredients you probably have in your pantry and it microwaves in just 4 minutes.... and then you have to wait FOREVER for it to set.
Okay, maybe it only seems like forever.
With all of the butter in this recipe, it was so rich that I am glad I added the dark chocolate swirl to balance it out a bit. I had dark chocolate melting wafers on hand, but you could easily use chocolate chips or baking chocolate with a little butter or coconut oil to help it mix smoothly.
Since the mixtures are rather thick and the pieces would eventually be cut rather small, I didn't really swirl the chocolate and peanut butter like I would for a marble cake. Instead I left the peanut butter layers a bit uneven and then added the chocolate to even it out.
Peanut Butter Recipes from #OurFamilyTable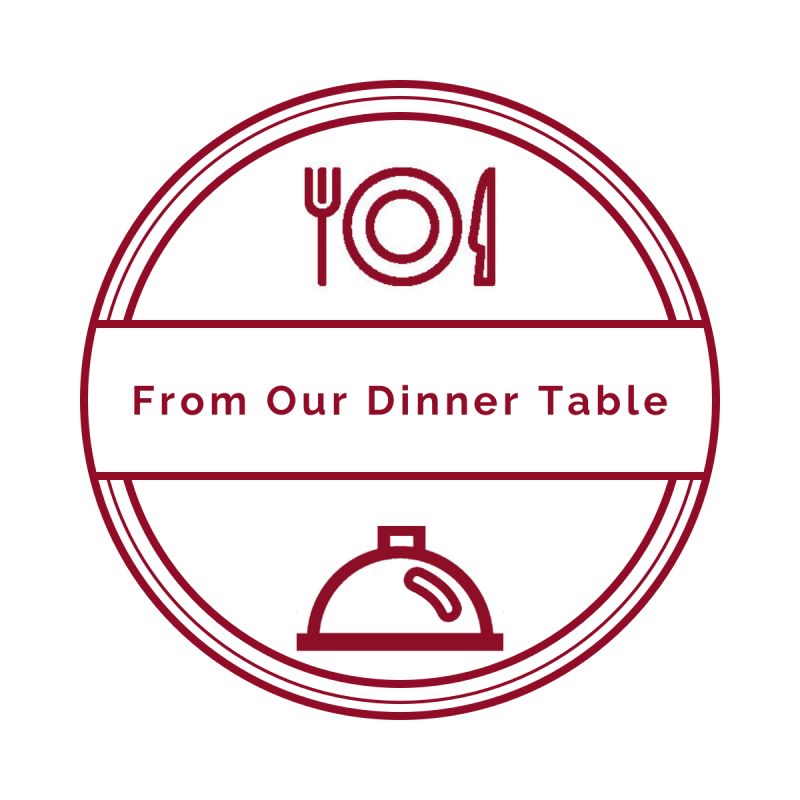 Enjoy more fabulous Peanut Butter recipes from some of our favorite bloggers:

We share Recipes From Our Dinner Table! Join our group and share your recipes, too! While you're at it, join our Pinterest board, too!
Peanut Butter Chocolate Swirl Fudge
Ingredients
½

cup

butter

(plus more for greasing pan)

½

cup

creamy peanut butter

½

teaspoon

vanilla extract

2

cups

powdered sugar

½

cup

dark chocolate melting wafers

(or chocolate chips with about ½ teaspoon of butter or coconut oil)

¼

cup

powdered sugar
Instructions
Line a loaf pan with aluminum foil or parchment paper. Set aside.

Place butter and peanut butter in a 4-quart microwave-safe bowl and cover with plastic wrap. Microwave for 2 minutes on high.

Stir and microwave 2 more minutes on high. Stir the mixture a little bit to help it settle then remove from microwave.

Add vanilla and 2 cups powdered sugar to the peanut butter mixture and stir to combine.

Melt the dark chocolate wafers in the microwave (about 30 seconds). Mix in ¼ cup of powdered sugar.

Put half of the peanut butter mixture into the loaf pan and spread out. Add half of the chocolate mixture, swirling slightly. Repeat with remaining peanut butter then chocolate.

Cover and chill in the refrigerator until hard, about 2 hours. Cut into 1 inch squares. Store in an air tight container.