Jump to Recipe
Print Recipe
Slow roasting a beef tenderloin with garlic, rosemary and mushrooms is perfect for a special meal or weekend dinner.
Slow Roasted Beef Tenderloin with garlic, rosemary and mushrooms is a delightful meal perfect for a weekend dinner or special meal.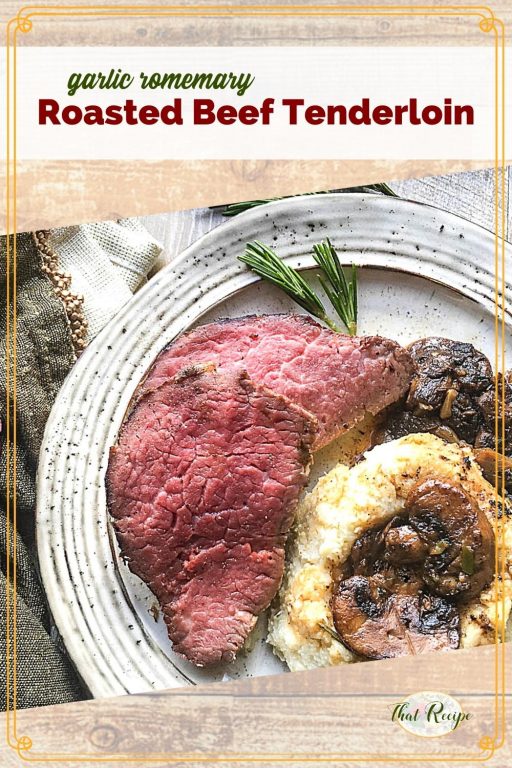 Want juicy roasts? Let them sit before and after cooking.
Thick cuts of beef and pork, like roasts, should always be left out at room temperature for a period of time before cooking for even cooking and juicier meats. Depending on the thickness, 20-30 minutes is sufficient and of course be sure to check for doneness with an instant-read thermometer.
And then after cooking, allow the roast to rest outside of the oven for another 15 minutes to allow the meat to relax and the juices to be reabsorbed.
Oven Roasted Recipes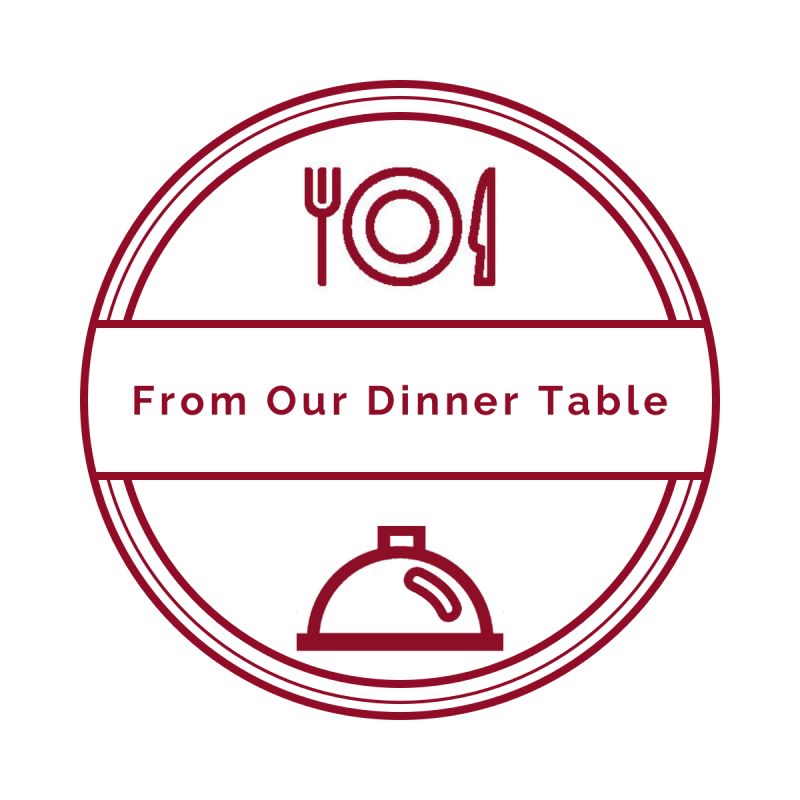 When the weather cools off it is a great time to turn up the oven and enjoy all things roasted. Check out these recipes from the Our Family Table bloggers for some inspiration.

We share Recipes From Our Dinner Table! Join our group and share your recipes, too! While you're at it, join our Pinterest board, too!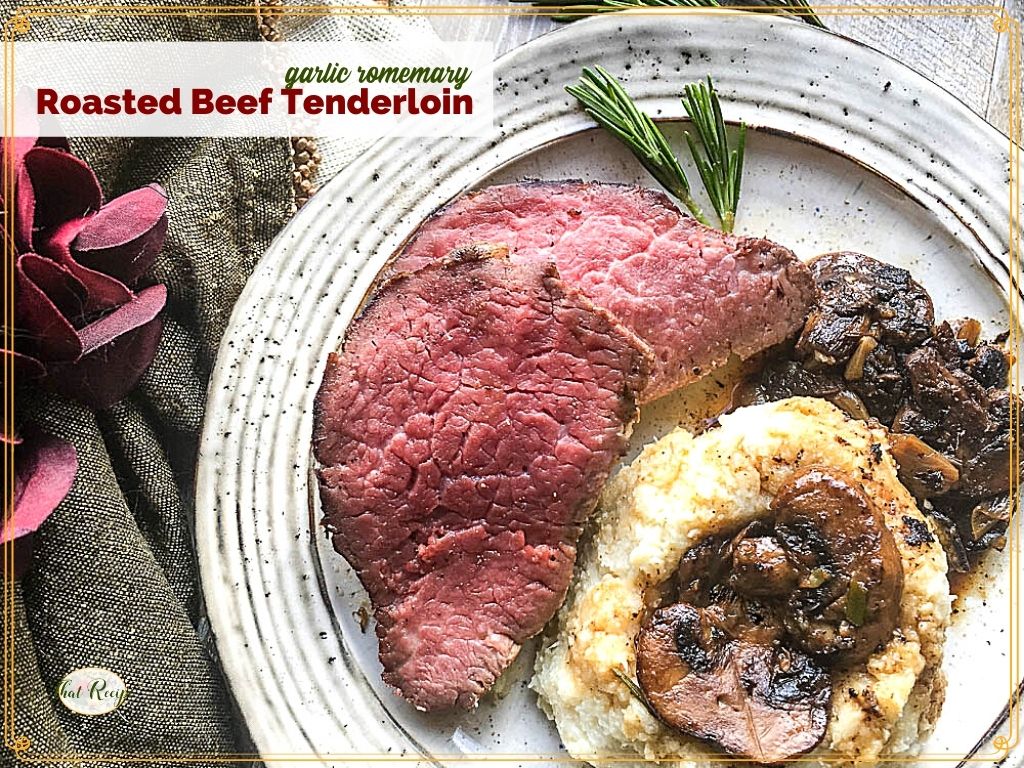 Ingredients
3

pounds

beef tenderloin roast

3

tablespoons

olive oil

(divided use)

1

pound

white mushrooms

(sliced)

2

large

shallots

(sliced)

3

tablespoons

fresh rosemary leaves

(finely chopped)

3-4

cloves

garlic

(minced)

sea salt and black pepper

(to taste)

1

large

red onion

(sliced)
Instructions
Remove roast from refrigerator at least 15-20 minutes before roasting.

Place oven rack in center position and pre-heat oven to 350°F.

Heat 1 tablespoon olive oil in a large, high-sided skillet over medium heat. Add the mushroom and shallots and season with salt and black pepper, to taste. Cook, stirring occasionally, until the mushrooms and shallots soften, approximately 4-5 minutes. Remove from heat and transfer to a bowl and set aside.

In a small bowl, combine olive oil, rosemary and garlic and season with salt and black pepper, to taste. Rub the rosemary-garlic mixture on top and all along the sides of the beef.

Arrange the sliced red onion on the bottom of the skillet then place the seasoned beef tenderloin on top of the onions.

Arrange the mushroom and shallot mixture around the sides of the beef and place in the pre-heated oven until internal temperature with an instant read thermometer reaches 140°F for medium-rare, approximately 45-50 minutes.

Remove from oven and rest for 10-15 minutes before serving. Enjoy!
Other Oven Roasted Favorites