Easy Sausage and Mushroom Pasta Sauce whips up with just 5 ingredients in under 30 minutes for a hearty weeknight fast meal.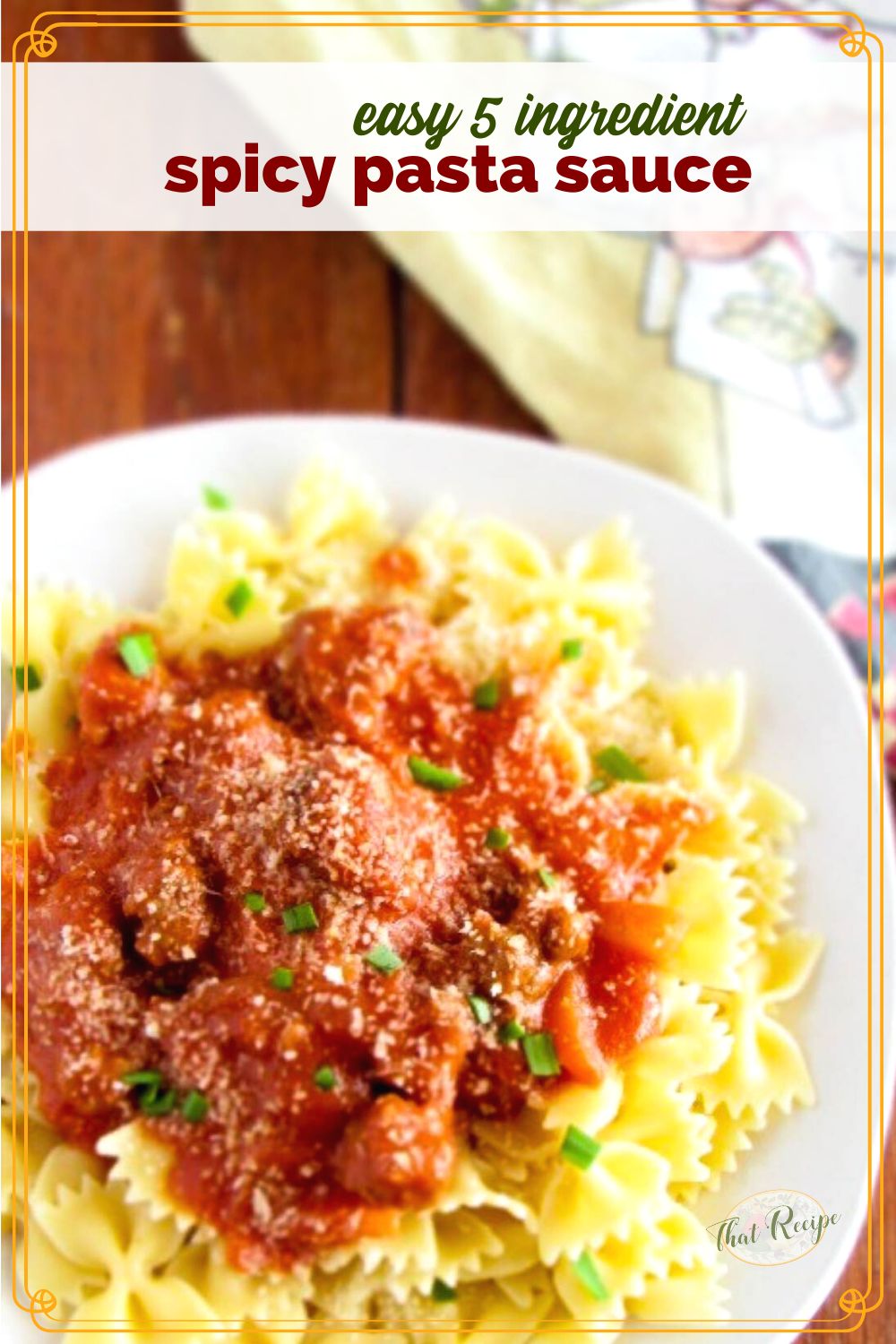 This pasta sauce was one of the best I have ever had if I do say so myself. And it was just thrown together without a recipe with what I had in the kitchen.
And let's be honestly, who doesn't need more delicious quick and easy meals.
Variations for Easy Pasta Sauce
Don't like mushrooms? Leave them out or maybe add some bell peppers when sautéing the sausage instead.
Want tomato chunks instead of a smooth sauce? Use stewed tomatoes for one or both of the cans of tomato sauce. It's pasta sauce, not rocket science people!
More spices? I resisted the urge to add any spices to it, relying solely on those in the Italian hot sausage. It was hard for me, but the sauce didn't need it in the end. Feel free to throw in some fresh chopped garlic or Italian herbs (parsley, oregano basil, etc.)
Need low carb options? The sauce would be delicious on anything! Spiralize zucchini or kohlrabi. Chop up some cabbage or cauliflower. Use spaghetti squash, portabella mushrooms, or eggplant rounds.
What about vegan or vegetarian? With a little creativity it can easily adapt. Use a veggie based sausage, leave out the sausage and add more mushrooms or some TVP plus Italian seasoning. My favorite vegan Parmesan replacement is nutritional yeast for that added umami punch.
More Sauce Recipes from #OurFamilyTable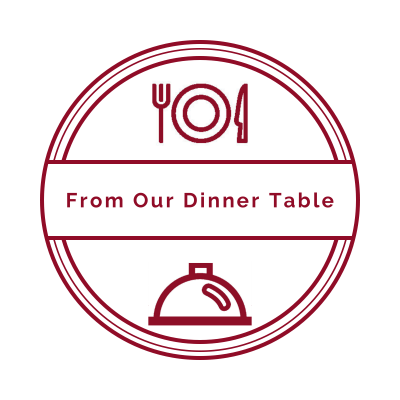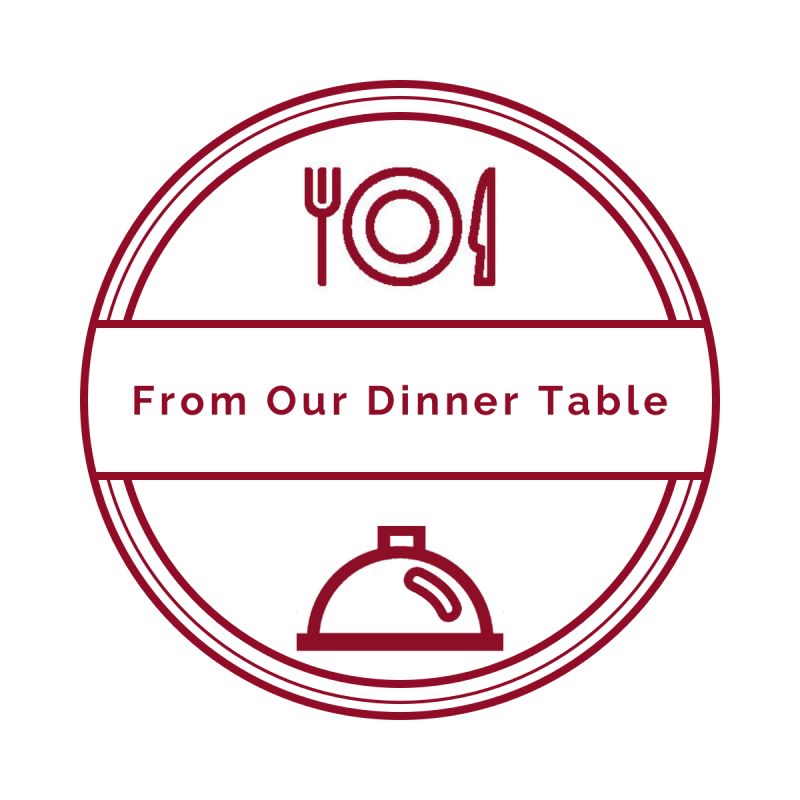 We are getting saucy today with a variety of homemade sauces to add something special to your meals.
Let's Get Saucy

We share Recipes From Our Dinner Table! Join our group and share your recipes, too! While you're at it, join our