Conversation in my house on Saturday morning:
J: Mommy, I want a Mutato Pie.
Me: Okay, what is Mutato Pie?
J: It has mutagen on it.
(He just invented it on the spot. Unlike Pizza Gyoza, this isn't based on anything in any episode of  the Ninja Turtles show, so I had free rein)
Enter Daddy.
J: Daddy, we are going to make Mutato Pie.
Me: I thought I could tint some whipped cream green, maybe on a chocolate pudding pie.
Dad: Hmm, how about mint chocolate chip?
J: Yes!
Dad: How about mint chocolate chip ICE CREAM pie?
J: Oh, yes! That's it! That's what I want!
Dad: I'd eat that.
So we went to the store for ingredients: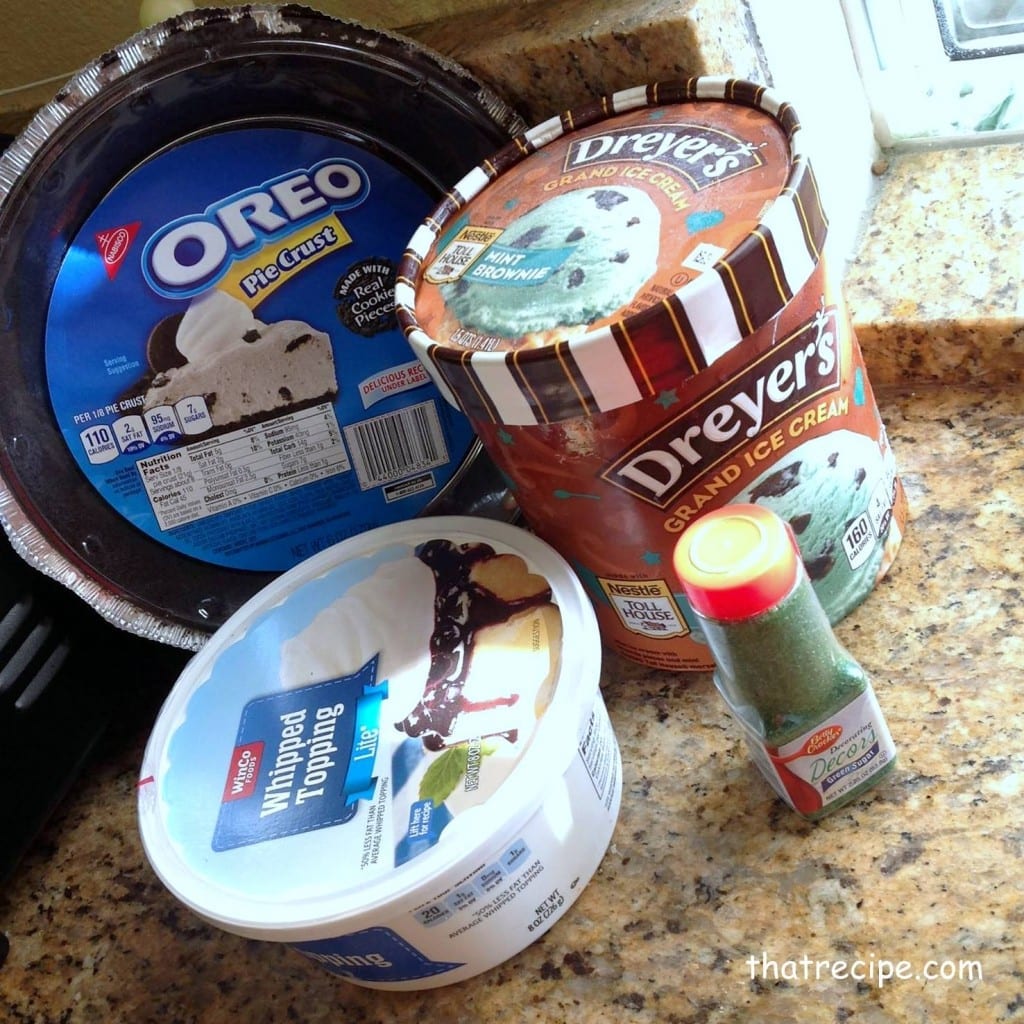 And when we got home I made the Mutato Pie.
Mutagen and chocolate pie topped with mashed potatoes and some dried mutagen sprinkled on top.
Two days later it is almost gone. The three of us come up with some pretty good recipes when we try.
More Teenage Mutant Ninja Turtle ideas:
Until next time, happy eating.
~Audrey