Jump to Recipe
Print Recipe
Butterscotch Tapioca Pudding is a creamy tapioca pudding made with brown sugar, butter and vanilla for a comforting butterscotch pudding flavor.
If you want something truly delectable, nothing beats a bowl of creamy, dreamy butterscotch tapioca pudding. Chewy tapioca pearls in a sweet rich sauce, a little old fashioned comfort on a spoon. Mmmm!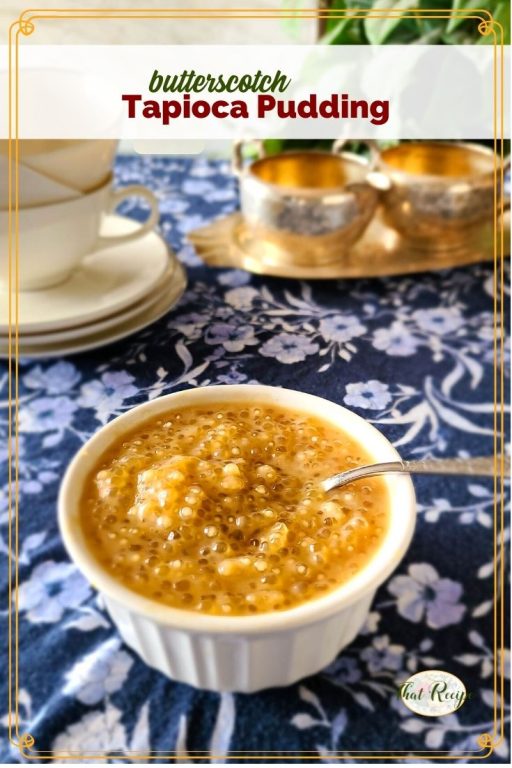 I have quite a few healthy recipes on the blog.
This recipe is anything but healthy. It is comfort food.
Loaded with butter and brown sugar, it isn't an every day food. It is "I'm recovering from a cold, the house is a mess, my child is bouncing off the walls and I need something to make me feel better" food.
The recipe comes from Cooking from Quilt Country by Marcia Adams (affiliate link) based on the 1980s PBS series of the same name.
Tapioca pudding is often made by soaking the pearls and eventually adding eggs in two batches, first the yolks then later folding in the beaten whites. This recipe does neither. No soaking and it is done cooking in 30 minutes.
WARNING: Not All Small Pearl Tapioca is the same
Tapioca is made from the cassava plant that grows in the tropics (very popular in South American and South East Asian cuisine). Here in the US we hardly use cassava except as tapioca and mainly as a thickener, or to make pudding and boba (milk tea).
I have tried several different brands of small pearl tapioca to make pudding. Some use the amount of tapioca in the recipe. Some use half the amount. Both are labeled as small pearl tapioca (not quick cooking).
What should you do? Check the directions on your package of tapioca pearls. If the ratio of water to pearls is higher (more water than tapioca) try the package ratio first.
If it seems too soupy to your liking add more pearls and keep cooking. It won't harm the already cooked pearls to cook a bit longer.
More Comfort Food Recipes from #OurFamilyTable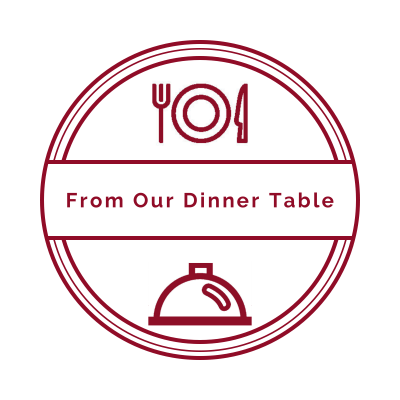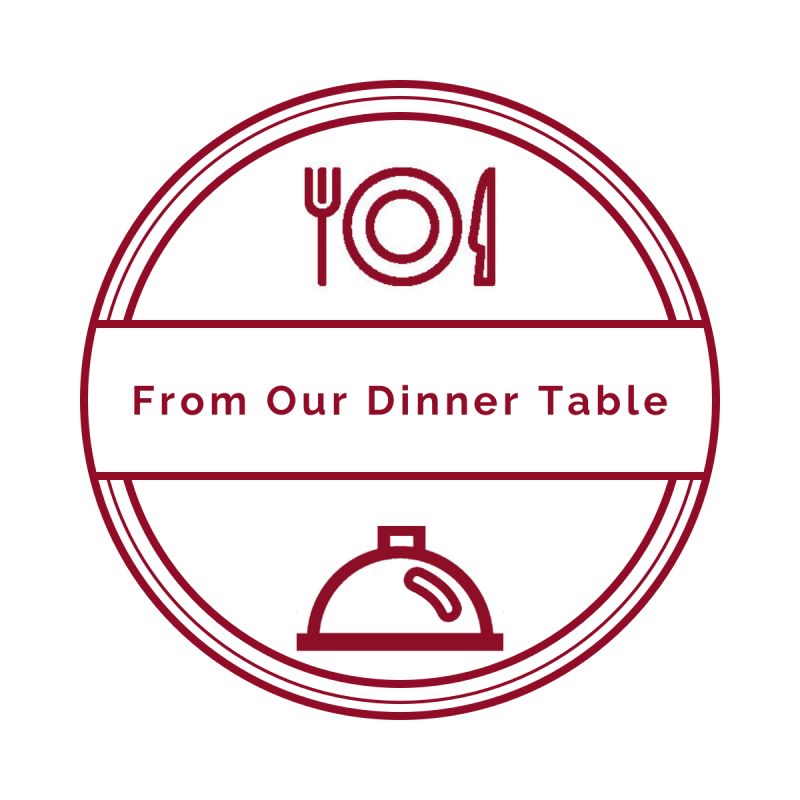 Tis the season for comfort food and we have some comforting recipes to share with you today with lots of delicious soups, pastas and desserts.
Comfort Food Recipes

We share Recipes From Our Dinner Table! Join our group and share your recipes, too! While you're at it, join our Pinterest board, too!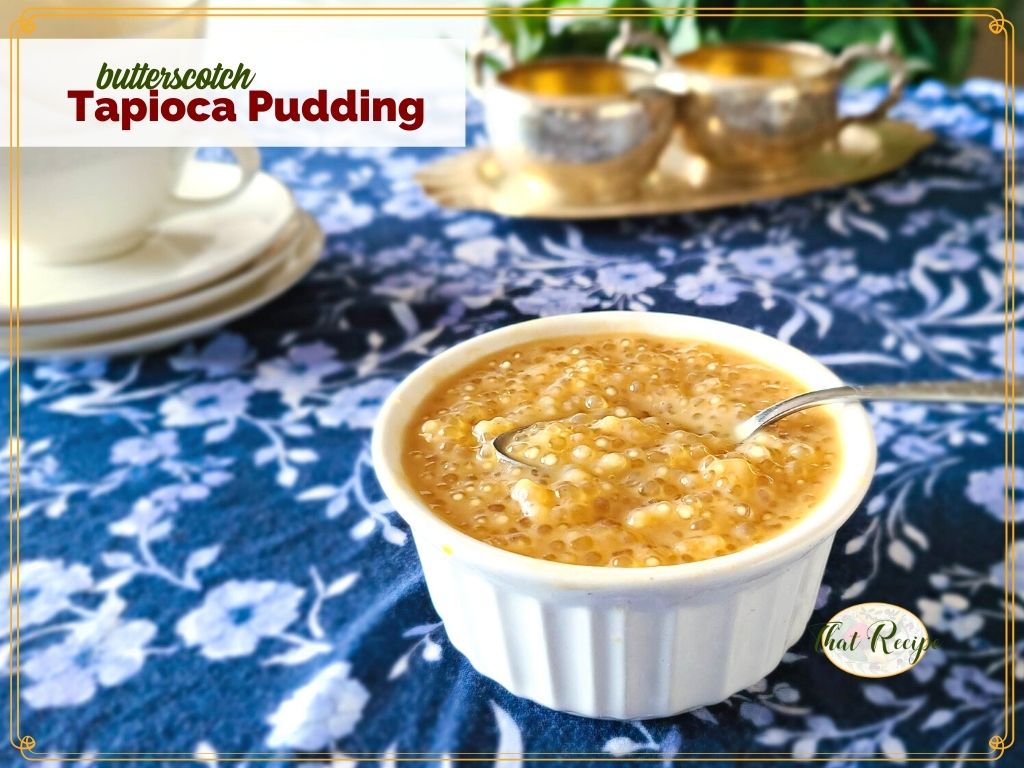 Ingredients
2½

cups

water

pinch

salt

⅔

cup

small pearl tapioca

(not quick cook)

½

cup

dark brown sugar

1

egg

¼

cup

milk

2

tablespoons

sugar

2½

tablespoons

butter

½

teaspoon

vanilla
Instructions
In a medium saucepan, combine water, salt and tapioca. Cook over medium heat for 15 minutes.

Add the brown sugar to the tapioca, lower the heat and cook for 5 more minutes. There will still be a bit of white left in the tapioca, if it is more than halfway white cook a bit longer.

Whisk together the egg and milk in a measuring cup. When the tapioca mixture is mostly cooked, scoop out about ⅓ cup and whisk it into the milk and egg. Then whisk the tempered egg mixture into the rest of the tapioca.

Cook over low heat for about 10 more minutes. While it is cooking, in a small saucepan melt the butter and continue cooking until it is light brown.

Combine browned butter and vanilla with the tapioca. Pour into one 1 quart serving dish or 4-6 individual serving dishes. Let cool to room temperature and serve.
Notes
WARNING: Not all small pearl tapioca is the same. If the recipe on your package calls for less tapioca per 2 ½ cups of water use the amount on the package to start and add more if it seems soupy. I have found a stark difference between brands with some needing half as much. 
Sound fabulous? Share it!
Until next time, happy eating!
~Audrey