Traditional southern cast iron skillet Cornbread creates a thick crunchy crust with a tender golden bread.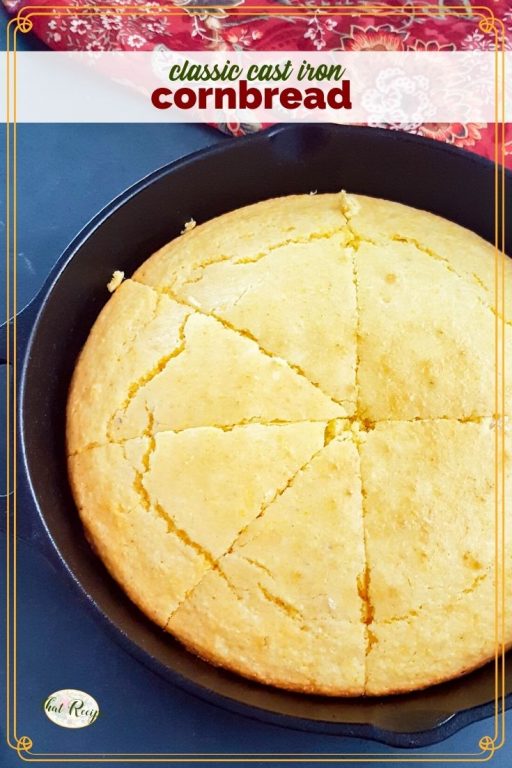 As my mother always says, "this is the only way to make cornbread". None of the soft sweetened stuff for our family.
When you make cornbread in a heated cast iron skillet the crust becomes deliciously crispy brown. Perfect for pairing with chili, beans, barbecue and more. It is also a key component of our Cornbread Stuffing.
Cast Iron Skillet Cornbread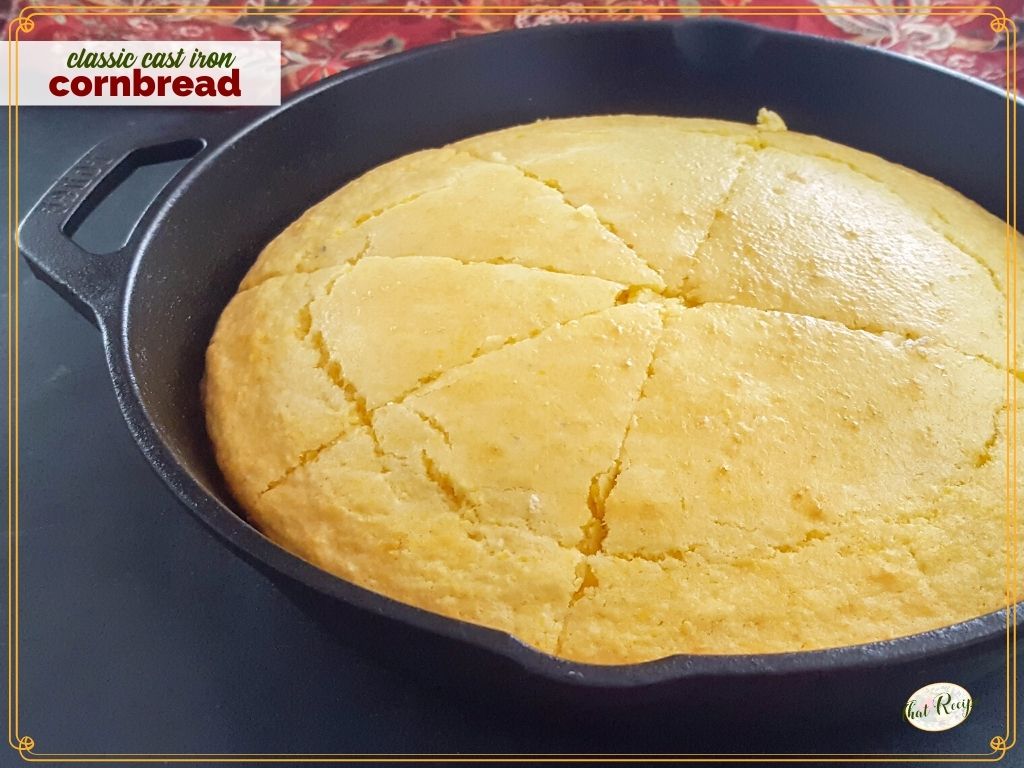 Ingredients
1

cup

yellow corn meal

1

cup

flour

((all-purpose or whole wheat pastry))

¼

cup

sugar

1

tablespoon

baking powder

1

teaspoon

salt

⅓

cup

oil

(vegetable, canola)

1

large

egg

1

cup

milk
Instructions
Preheat oven to 400°. Place a 10 inch cast iron skillet in oven while it is preheating.

When skillet is hot pour a small amount of vegetable oil (1-2 tablespoons) into skillet and "swirl" to coat evenly. Use a pastry brush or paper towel to assist in spreading oil evenly over bottom and sides of skillet. Or use cooking spray. Careful, the skillet is hot! Use a thick pot holder.

Or grease a large cake pan or muffin tins.

Combine dry ingredients in large mixing bowl and mix well. Make a well in the top and add oil and egg. Stir or "whip" oil and egg together within the well using a fork. Blend all ingredients with a fork or large spoon in a circular motion until well mixed.

Add milk. Stir until all dry ingredients are moist. Do not over stir. Mixture should still be lumpy. Pour batter into oiled, heated skillet. Spread evenly with a fork, if necessary, to ensure the entire surface of the pan is evenly covered.

Bake for approximately 20 to 25 minutes until done -- browned on top.