Jump to Recipe
Print Recipe
This grown up BLT Sandwich updates the traditional sandwich with healthier gourmet choices like whole wheat pitas, sun dried tomato mayo and arugula.
This grown up BLT Sandwich takes the traditional flavors and kicks them up for a more flavorful healthier meal.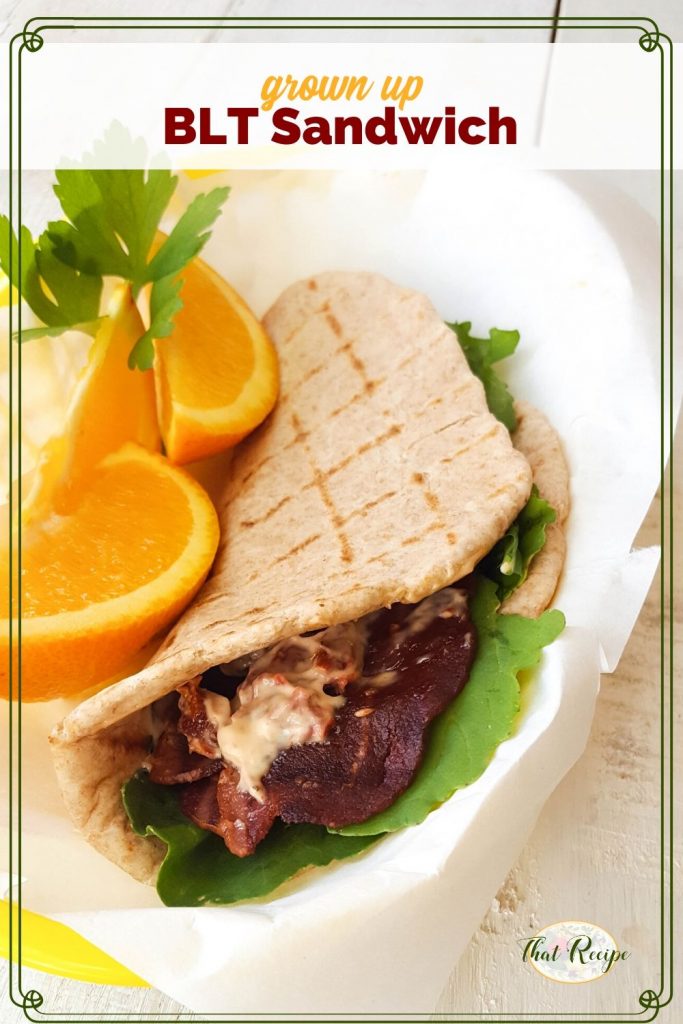 BLTs were a rare treat in my house growing up: crisp bacon, crunchy iceberg lettuce, ripe juicy tomatoes, a smear of mayonnaise on untoasted fluffy white bread (so the juices from the tomato and bacon could blend with the mayo and soak into the bread)
The Our Family Table group is blogging about BLT sandwiches this week in honor of BLT Sandwich Month. Why would anyone put BLT sandwich month in April? Ripe tomatoes are a key ingredient and here in sunny southern California my tomatoes look like this right now: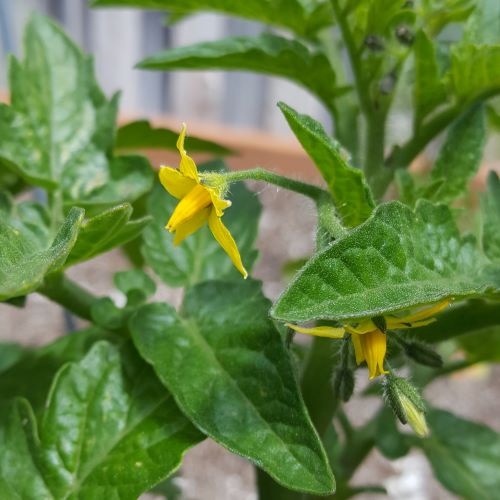 I knew I was going to have to tweak the traditional recipe. And I figured, "in for a penny in for a pound" and decided to change everything up a bit:
Bacon - lower fat turkey bacon
Lettuce - arugula for a nice peppery touch
Tomato - sun dried tomatoes
Mayonnaise - kept the mayo here but mixed it with sun dried tomatoes
White Bread - semi whole wheat grilled pita breads (this recipe with half whole wheat flour)
You can use store bought pita breads if you want, but the homemade version is easy and so tasty fresh off the grill. I even cooked the bacon on the grill while I was at it.
Beyond BLT Sandwiches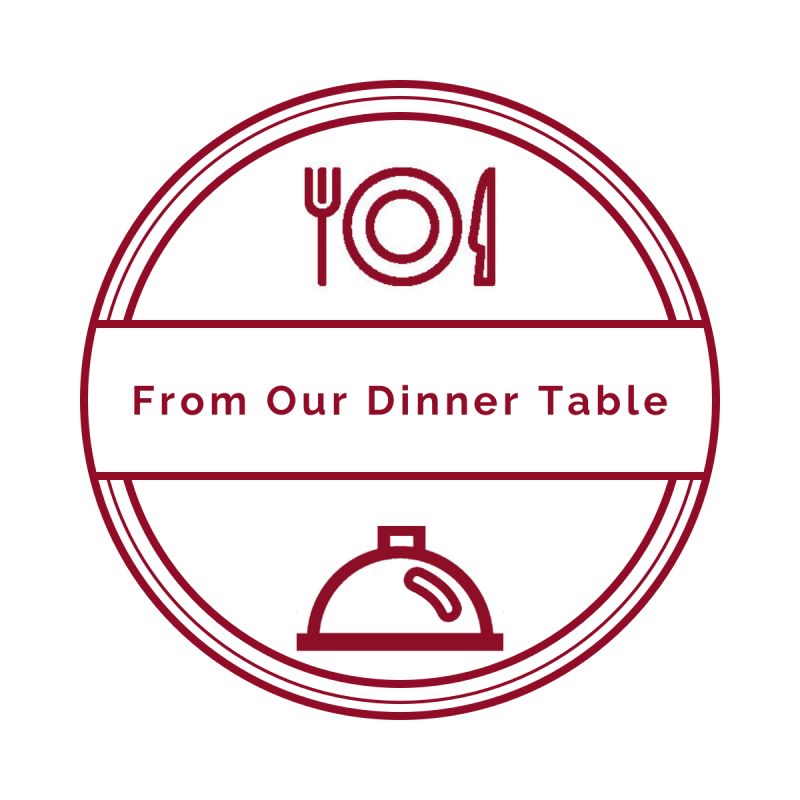 Here are some more amazing BLT inspired recipes.

We share Recipes From Our Dinner Table! Join our group and share your recipes, too! While you're at it, join our Pinterest board, too!
Grown UP BLT Sandwiches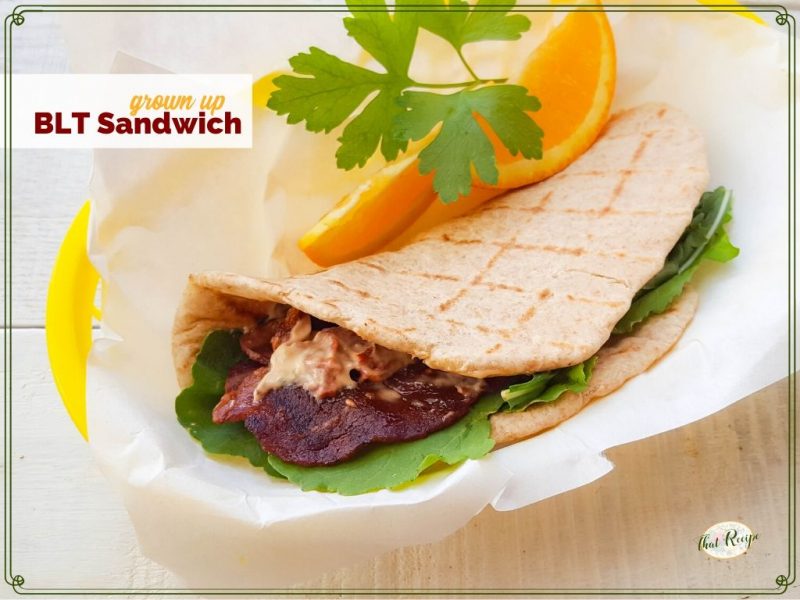 Ingredients
4

whole wheat pita breads

(see note)

12

ounces

turkey bacon

(cooked)

½

cup

low fat mayonnaise

⅓

cup

sun dried tomatoes

(roughly chopped)

1

bunch

arugula

(washed, hard stems removed)
Instructions
Cook bacon and warm pita breads.

In a small bowl combine mayonnaise and sun dried tomatoes.

Spread pitas with mayonnaise, add arugula and cooked bacon. Fold over or roll if desired.
Notes
I made my own whole wheat pita breads using half whole wheat flour. It is simple, but takes 90 minutes for the dough to rise, plus 10 minutes or so to cook.