If you have an abundance of hot peppers from your garden, you can make a huge batch of homemade Pepper Sauce in your slow cooker for gift giving.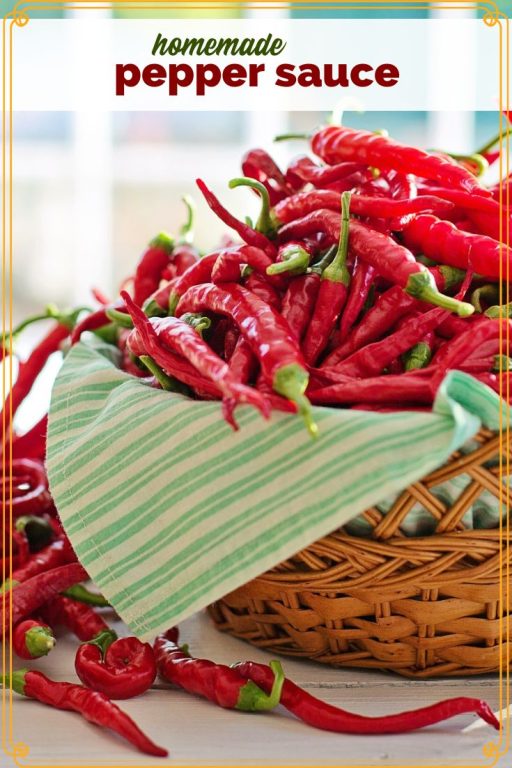 This recipe comes from my brother, who used to make a similar recipe for Mother Cluckers in New Orleans. He grew several different kinds of peppers this year and has made several batches to give away to family and friends. He jarred the first batch in mason jars which definitely works, but is a little difficult to pour just a few drops from.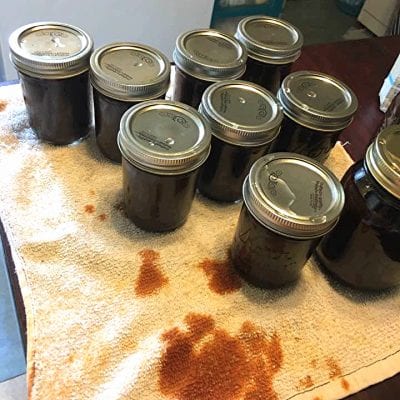 But, he got smart for the second and bought these self sealing bottles with shrink wrap caps (affiliate link, I may receive a small commission for any purchases you make at no cost to you).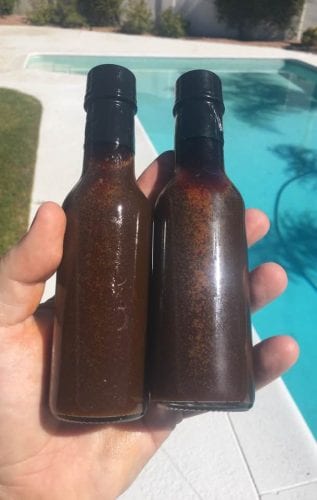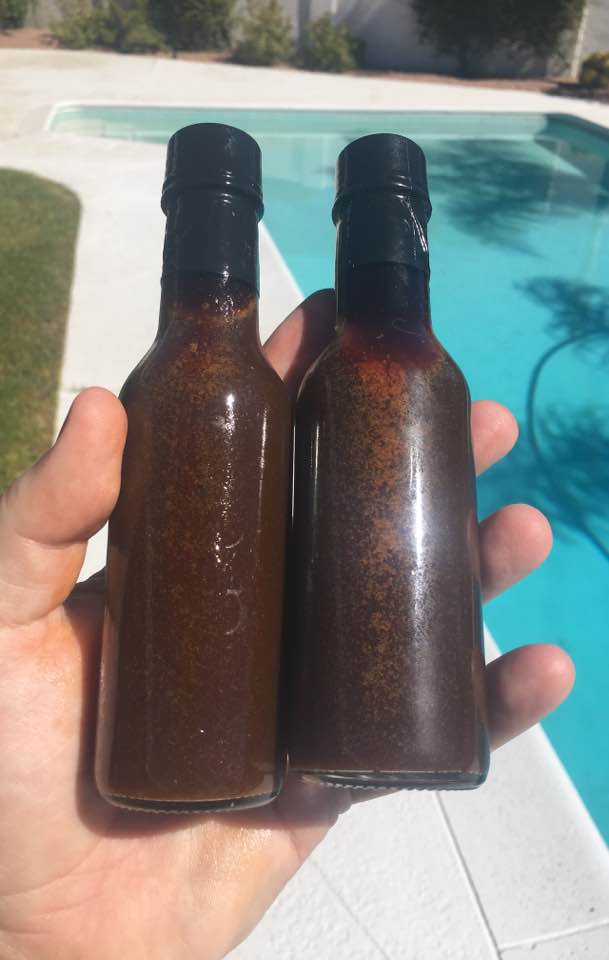 You can reduce the amount and make a smaller batch on the stove, but you'd better have a strong ventilation system. The combination of peppers and vinegar is quite strong (translation "tear inducing").
That's the benefit of the slow cooker, you can put it outside as long as it is in a protected place or in the garage.
Homemade Pepper Sauce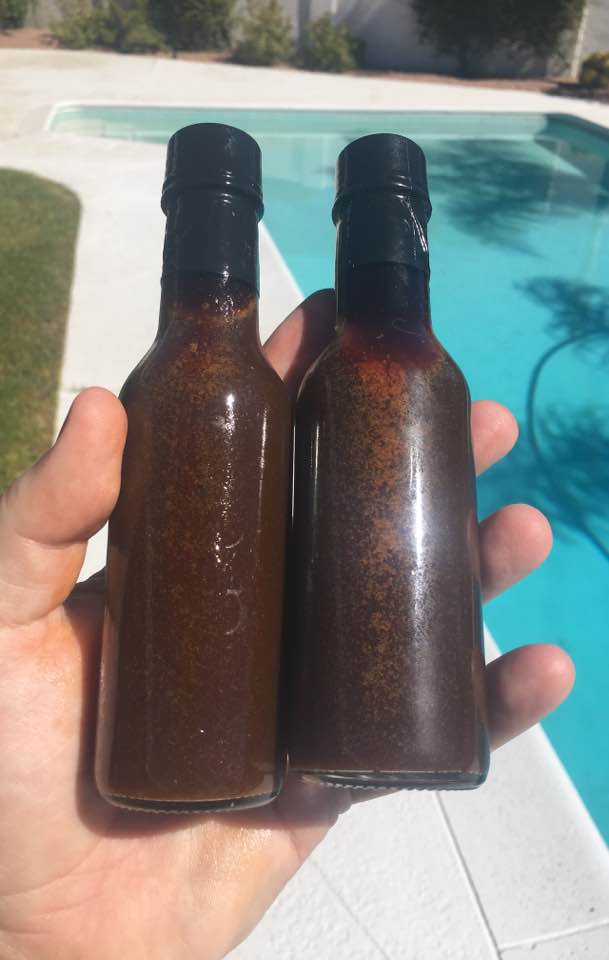 Ingredients
4-5

lb

hot peppers

(any mix of: jalapeno, habenero, cayenne, serrano, etc.)

6

cups

vinegar

1

cup

prepared horseradish sauce

½

cup

margarine

(not butter!)

½

cup

crushed red peppers

¼

cup

cayenne pepper

¼

cup

salt

⅓ - ½

cup

blackstrap molasses
Instructions
Cut larger peppers in half, if desired, while wearing rubber gloves.

Combine all ingredients in a slow cooker and cook on LOW for up to a week until skins separate from the pulp. Check at least once or twice a day.

Push through a sieve to remove skins. Bring to a boil in a large pot on the stove and can in mason jars with two part caps (process for 10 minutes in a boiling water canner) or using pepper sauce bottles.
Notes
No, the timing is not a typo. My brother cooks it up to a week (adding fresh peppers from his garden as they ripen).
You can cook this in a few hours on the stove if you have excellent ventilation, the combination of vinegar and peppers is very strong.