All parents know that their child should eat plenty of fruit and vegetables to be healthy. But it isn't always as easy as putting it in front of them and having them gobble it up as if it were chocolate cake. Here are 5 creative ideas to encourage your child to eat veggies.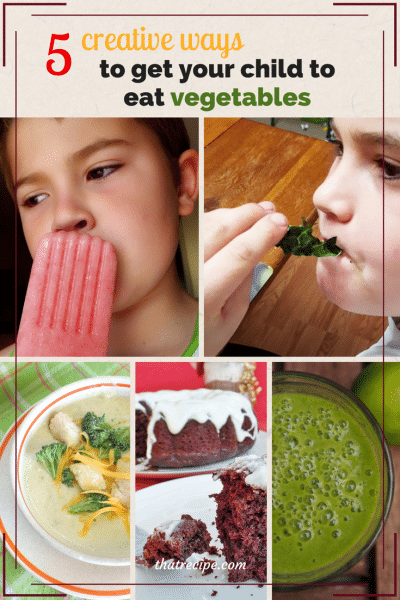 As a food blogger, you'd assume my child is an adventurous eater and consumes a variety fruit and vegetables. Not a chance. Like many children on the Autism Spectrum, he has an aversion to certain foods and textures and tastes. The child literally gags when he tries to eat a new vegetable. It is really sad to watch him try to eat them and something in his brain triggers that gag reflex.
But it isn't just children on the spectrum that don't like vegetables or at least certain kinds. My dad grew the most beautiful Swiss chard when I was growing up. I did everything short of slipping it to the dog to avoid eating it. But when we got some rainbow chard  in our recent CSA harvest my mouth started to water and I could hardly wait to eat it.
I am not a big believer in threatening (eat it or else) or negotiating (just try one bite) or bribing (eat it and you can have dessert). It won't work in my house. So, I have some up with different strategies.
Juices and Smoothies
Drinking vegetables isn't as horrible as eating them for some kids. Plus, combining vegetable juices with fruit juices reduces the amount of sugar and calories.
ABC Juice combines apples, beets and carrots plus pears, chard and cabbage. And this Green Lemonade combines apples and lemons with spinach, kale and cucumber.
As for smoothies, how about Chocolate Mint Green Smoothie or  Strawberry Pineapple Kale
Ice Pops
Freeze the juices or smoothies in ice pop molds for a great dessert. Or let them have one for breakfast, gasp!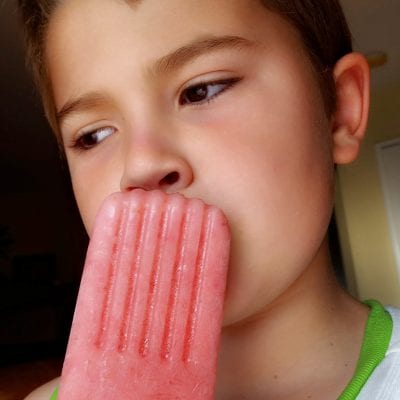 Mix them in baked goods
I asked my son today if he liked beets, carrots and spinach. "YUCK!"
I asked if he liked them in these recipes. "That's different, those are fun."
Undercover Vegetables
There may or may not have been a few turnips tossed in with the mashed potatoes last week. But you didn't hear it from me. Keep it to no more than a third (2-3 potatoes to one turnip) and make your usual mashed potato recipe. You can also use cauliflower in place of the turnips.
Speaking of cauliflower, Fettucine Alfredo using cauliflower where have you been all my life? A low in fat high in nutrition rendition of my favorite dish. And a way to eat cauliflower I might actually enjoy.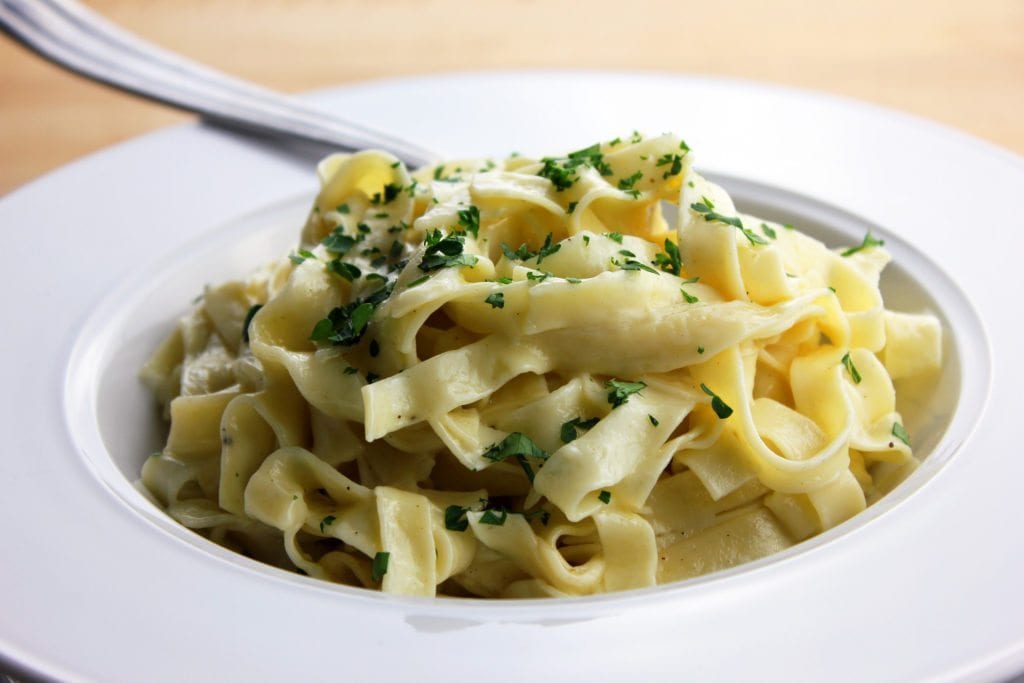 Pureed soups are another great technique. This Broccoli and Cheddar Soup was a huge hit in my house and my friend had the same success with her 4 kids. Though my son did not want the "little trees" on top of his.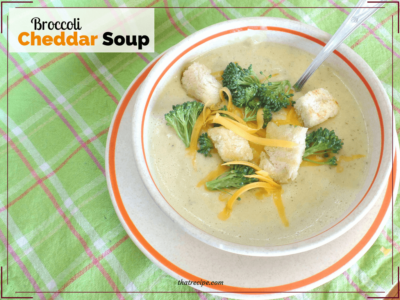 Experiment with preparation methods and textures
When I was unpacking one of my CSA deliveries Mr. I Hate Anything Green saw the kale. He begged excitedly, "Can we make kale chips?!"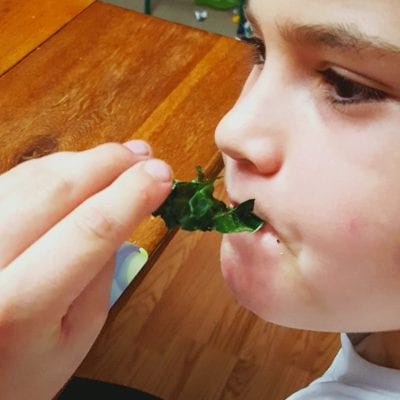 I have yet to try Cauliflower Rice or Zoodles, but many parents tell me their kids love them. I know I will be trying these Cauliflower Gouda Grits soon, even if I am the only one that eats them. YUMMMM!
[click_to_tweet tweet="Five Creative Ways to encourage your children to eat vegetables. #parenting #healthyeating #kidsrecipes" quote="Five Creative Ways to encourage your children to eat vegetables. " theme="style2"]
#RecipeMakeover Giveaway
Since we are on the subject of eating healthier, be sure to check out the #RecipeMakeover and Giveaway. I have partnered with 40+ other bloggers to host a week long healthier eating party. All week we will be posting healthier versions of some of our favorite recipes plus offering a $200 prize package to one lucky person. Be sure to follow along on social media with the hashtag #RecipeMakeover.
----
PLEASE LINK UP TO
THREE FOOD POSTS

TO THE TASTY TUESDAYS' LINKY PARTY!
PLEASE 

follow 

the hosts of this party through one of their social media listed below.

 They will visit your post and pin it.  Just pick one (or more) of the options below and please follow them.
**Tammy from Creative K Kids (Blog)**
Pinterest/Facebook/Google+/Twitter/Instagram
**Gina from Moneywise Moms (Blog)**
Pinterest/Facebook/Twitter/Instagram
**Amanda from The Mommy Mix (Blog)**
Pinterest/Facebook/Twitter/Instagram/Google+
**Audrey from That Recipe (Blog)**
Pinterest/Facebook/Google+/Twitter/Instagram 
**Dina from Savvy in the Kitchen**
Facebook/Pinterest/Twitter/Instagram
**Ashley from Forgetful Momma (Blog)**
Pinterest/Facebook/Twitter/Instagram/Google+
**Maria from Maria  Magdalena Living Ideas (Blog)**
Pinterest/Facebook/Twitter 
Please link up to three food-related posts that have never been linked up here before.  Posts containing alcohol also will not be pinned.
Place this button or a link to this post somewhere on your site--either on the actual post or on your sidebar or on your party page.
As a thank-you for linking up, we will pin your recipe to the Tasty Tuesdays at Creative K Kids Pinterest board.  Please follow the board to see all the great food recipes!
By linking up, you agree to let any of the hosts or co-hosts  use your pictures and links if they decide to feature your post.   Your photo may also be used for promotion on any of their social media outlets.
If you include your e-mail in the linky form below you will be added to a weekly reminder e-mail when the link party goes live. Your e-mail will not to added to any other lists or given out.