Easy Ninja Turtle Popcorn Balls made with melted marshmallows and popcorn. A fun treat ready in minutes.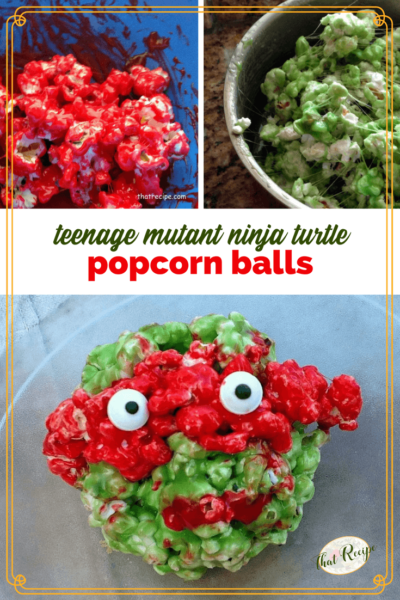 Friday afternoon went something like this:
Me: "Do you want some popcorn for snack?"
J: "Yes"
J: "Green Popcorn!"
Really kid? Haven't you learned not to challenge me with food requests like that? You really need to talk to your Dad and your Uncle Mike about that. They will tell you I live to beat them at their own game.
Now how to make it happen. And my mind started whirring.
Okay, I could just dye the butter green, I guess.
But, wait, he mentioned popcorn balls recently. Hmm, I vaguely remember Joy of Cooking had a recipe I made years ago.
NO! WAIT! Better than all of that work and time bringing the sugar and corn syrup to hard crack stage, there's that recipes I considered making when I reviewed Pioneer Woman Cooks: A Year Full of Holidays.
She makes her popcorn balls with melted marshmallows. Yup! Rice Krispies Treats meet popcorn. And I had half a bag of sticky marshmallows in the cupboard.
So I popped some popcorn in the microwave and started to melt the marshmallows: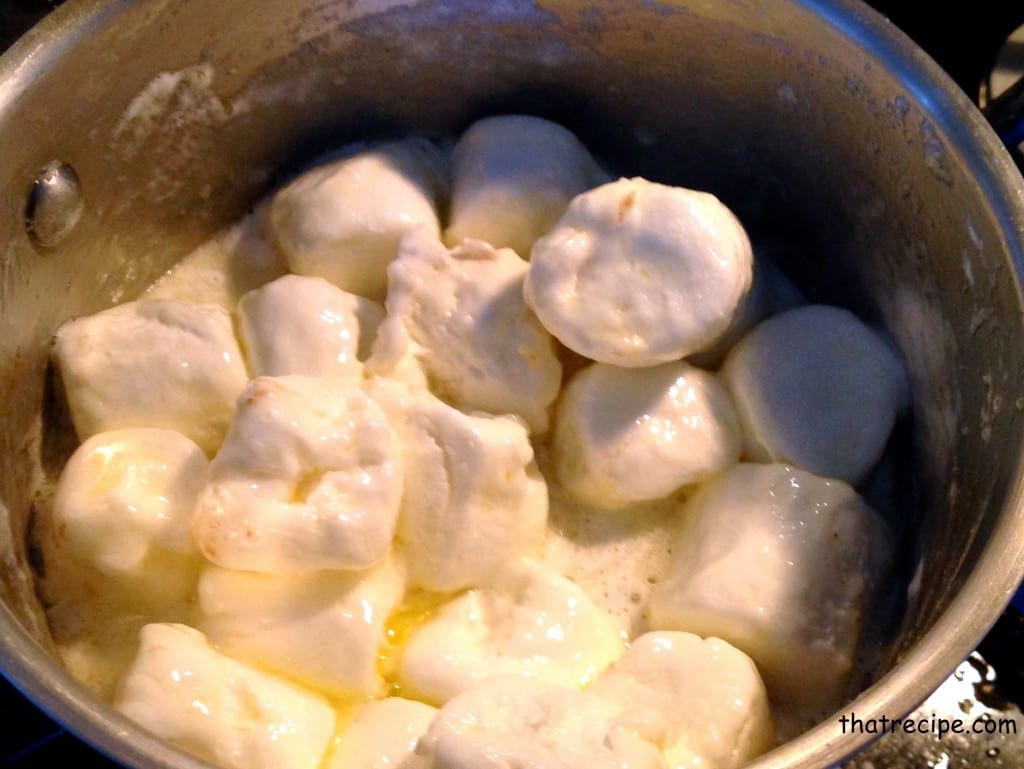 I divided about a quarter of the marshmallow into a small bowl and added red gel food coloring and tossed in some popcorn until coated (I was only doing Raph today not all 4):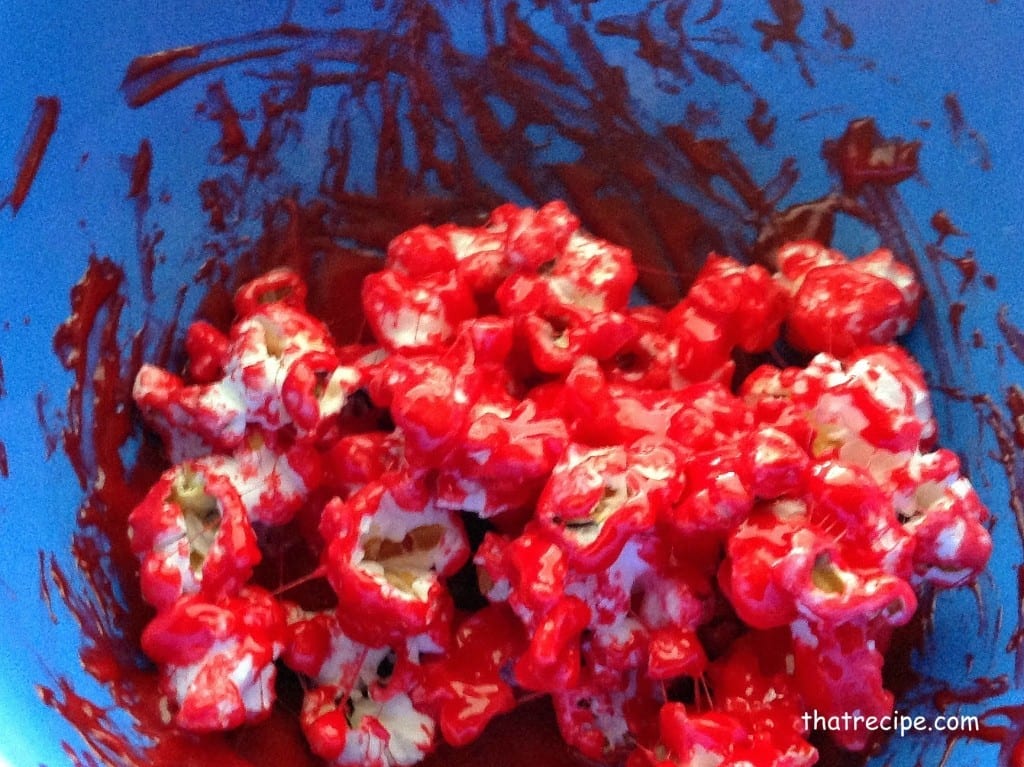 And then added green to the remaining marshmallow and popcorn: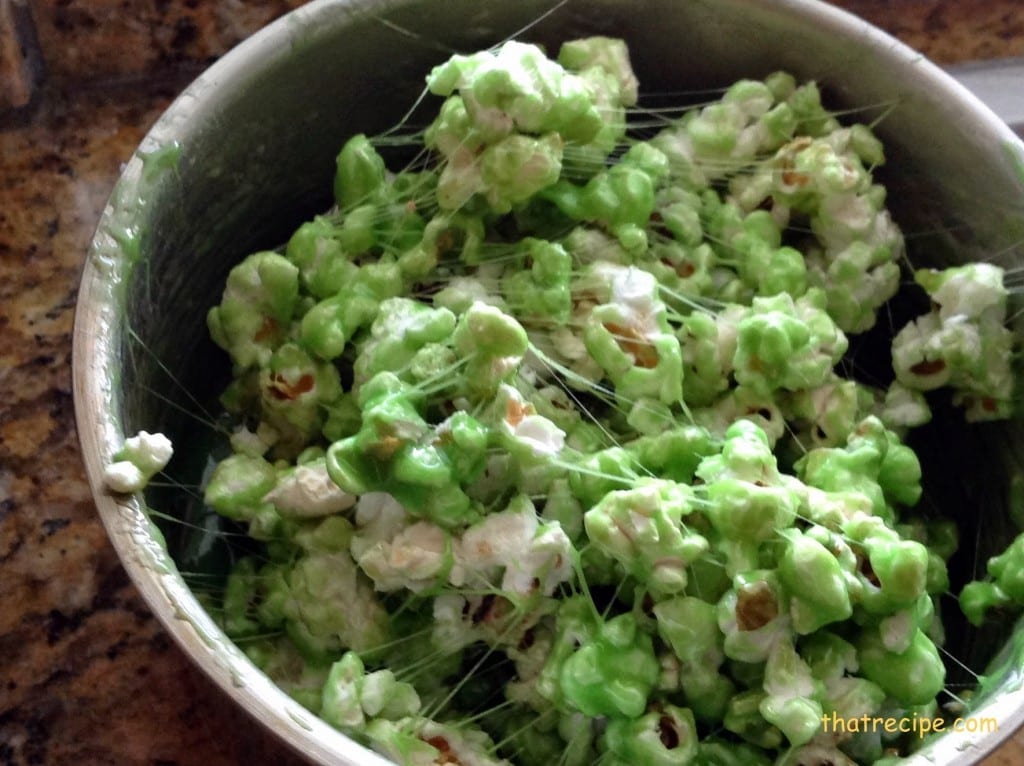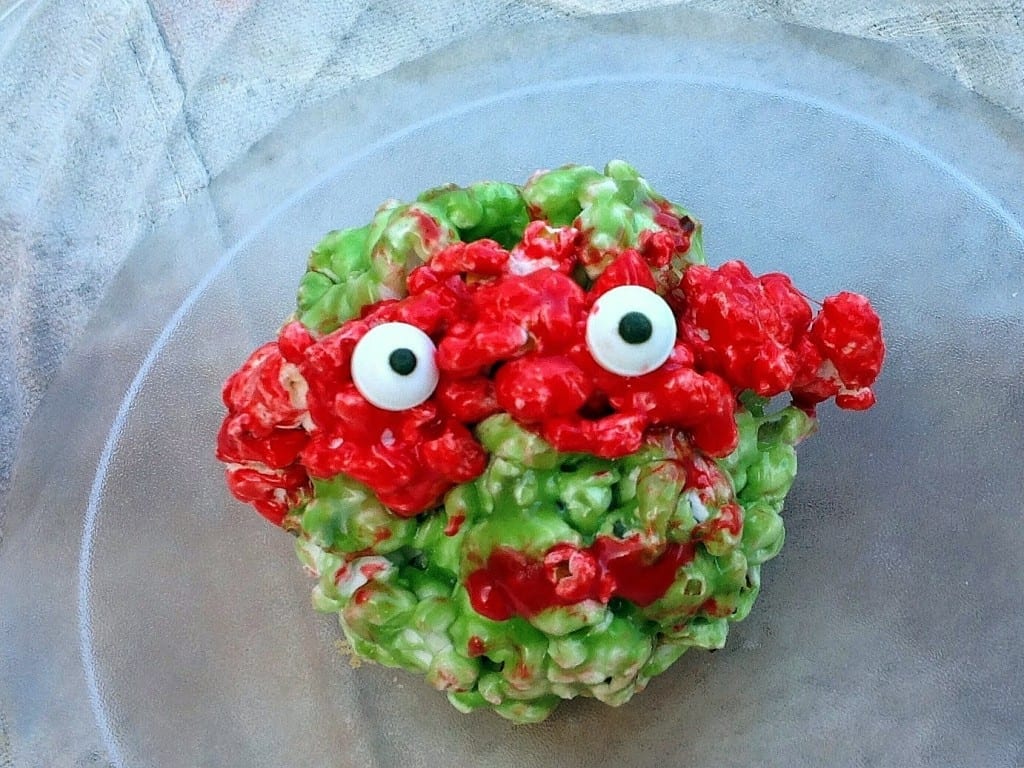 Then I buttered my hands, shaped them into heads, added a few candy eyes and smeared a little extra red marshmallow for the mouth. My Ninja in Training didn't even let them set up, he just dove right in.
From start to finish, including photo breaks, took less than 15 minutes. For a Friday afternoon after a pretty rough week, I would say that is a Mommy Win.
Here are a few other Ninja Turtle desserts that take a little more time:
Until next time, happy eating.
~Audrey