Jump to Recipe
Print Recipe
Polish Sausage Sauerkraut Casserole is a flavorful and inexpensive slow cooker meal with potatoes, sausage and sauerkraut.
Easy Polish Sausage Sauerkraut Casserole takes a few moments of preparation and then the slow cooker does the work. Great to warm you up on a chill night or take it to a pot luck.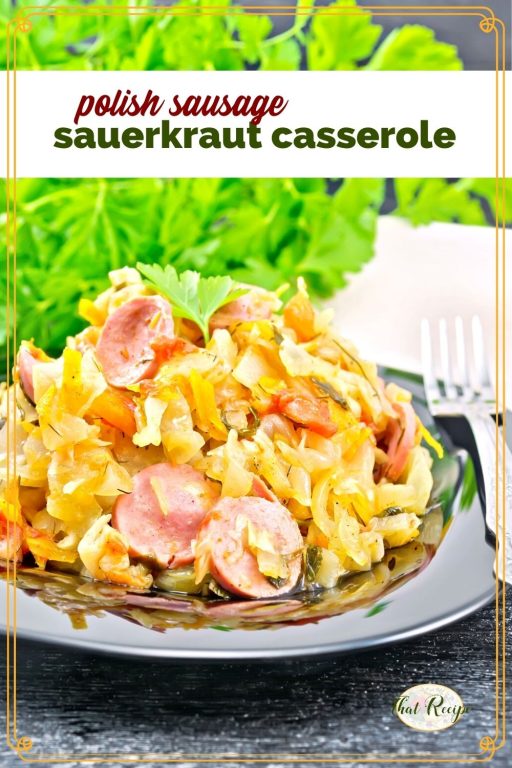 This is an old recipe of my mother's from her original site that eventually became this one. Her original notes suggested this casserole could be used as a main course or side dish or used for a buffet or pot luck.
If you are looking for a hearty but inexpensive dish, this recipe fits the bill. Even if you buy the ingredients at full price it will still probably be less than $10 total, with the sausage being the most expensive item. But, rope sausage is frequently on sale making this an even more frugal meal.
Polish Sausage Sauerkraut Casserole Ingredients
The ingredients are pretty basic:
Polish Sausage - or your favorite rope sausage (smoked sausage, andouille, etc.).
Sauerkraut - use canned or homemade sauerkraut.
Red Potatoes - or other waxy potatoes that will hold up to the longer cooking time.
Bell peppers and yellow onions - use any color pepper you prefer, green blends with the kraut, while red will stand out.
Caraway seeds - you can omit them if you don't have them, but they are a wonderful addition to this casserole
You can easily double or triple the recipe. Or you can adjust the amounts adding more or less of the sausage, potatoes or kraut as desired.
Polish Sausage Sauerkraut Casserole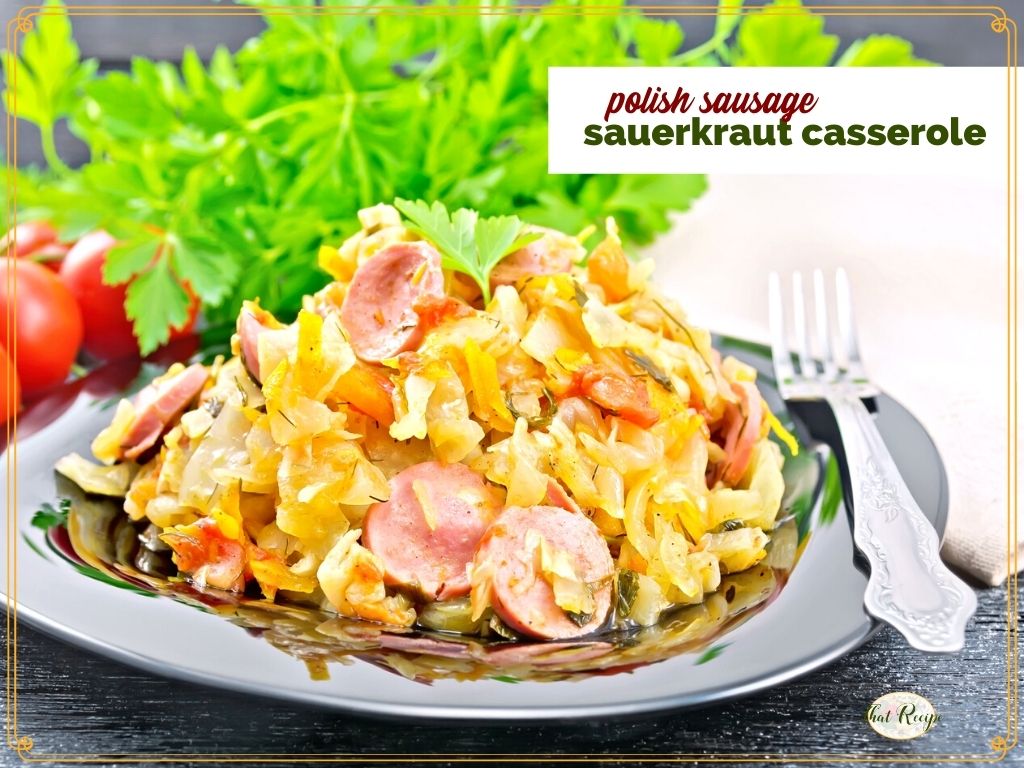 Ingredients
6

small

new red potatoes (or 4 medium)

(washed and cut into quarters)

14-16

ounce

polish sausage

(cut into 1-inch slices)

2

cups

red or green peppers

(coarsely chopped)

1

cup

yellow onion

(coarsely chopped )

14

ounce

can sauerkraut, including juice

1

tablespoon

caraway seeds
Instructions
Parboil potatoes in just enough water to cover until they begin to soften. Drain and discard water.

Add to other ingredients in a slow cooker. Cook until all ingredients are heated thoroughly, on high for about 2 hours or low for about 4 hours.
Sound fabulous? Share it!
Until next time, happy eating!
~Audrey