Jump to Recipe
Print Recipe
Pumpkin Pull Apart Rolls are lovely light and fluffy dinner rolls with added pumpkin puree for a beautiful golden color and some extra nutrition.
Craving something cozy this fall? Look no further than these delectable Pumpkin Pull Apart Rolls!
With just a few ingredients and minimal effort, you can bake up a batch of these warm and fluffy treats that are sure to please. They're perfect for any occasion - from a cozy Autumn brunch to your Thanksgiving feast.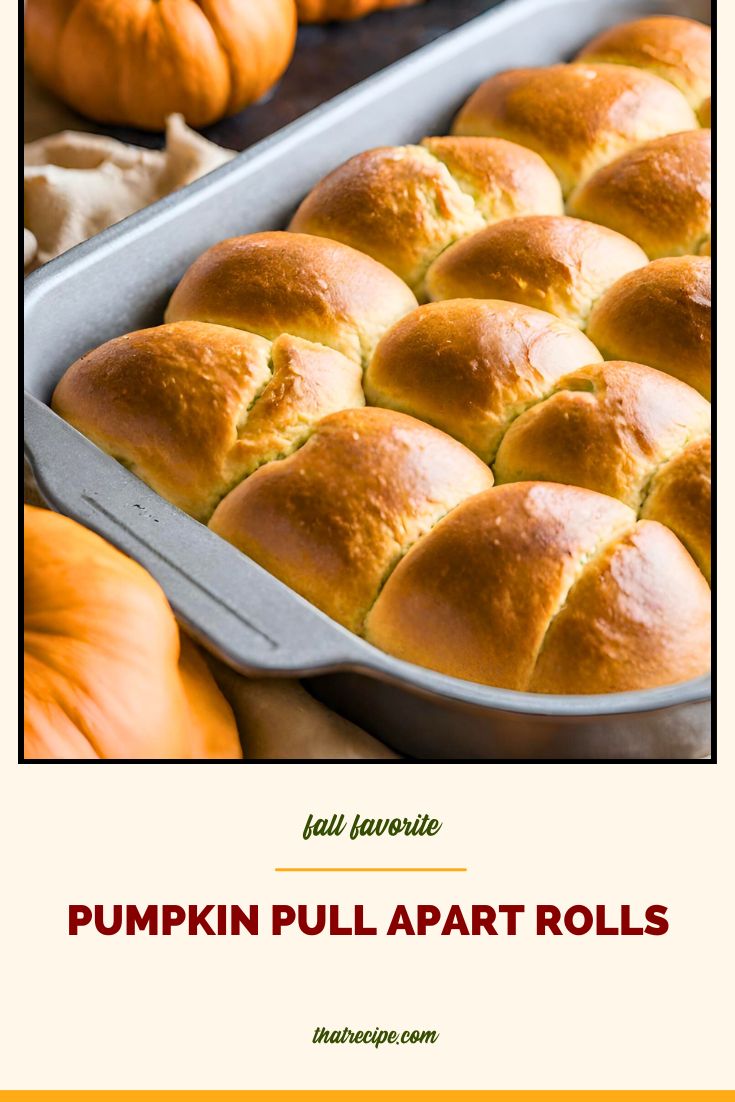 I have had this recipe saved from Sunset Magazine since 2007, and I finally had some pumpkin on hand to actually make them. They have a lovely golden color to them and are so soft and fluffy.
Making Freeze and Bake Rolls
These would be fabulous for Thanksgiving dinner, and you can partially bake them ahead of time and just heat them up before serving.
They do stale pretty quickly, so I would not recommend baking them several days ahead and serving.
Bake for half the time, then wrap in plastic or foil and freeze or refrigerate. Let them come to room temperature and bake until golden just before serving.
Ingredients for Pumpkin Pull Apart Rolls
The ingredients are basic bread making ingredients plus pumpkin:
flour - all purpose or bread making flour work best
yeast - make sure it is fresh
sugar - to give the yeast something to eat, these are not a sweetened roll
milk - your favorite dairy or non dairy
egg - or egg substitute (makes the rolls richer)
shortening or coconut oil
butter - or shortening or coconut oil for vegan preparation
salt
Be sure to use pumpkin or squash WITHOUT seasoning in it. Some are pre-seasoned with cinnamon and nutmeg.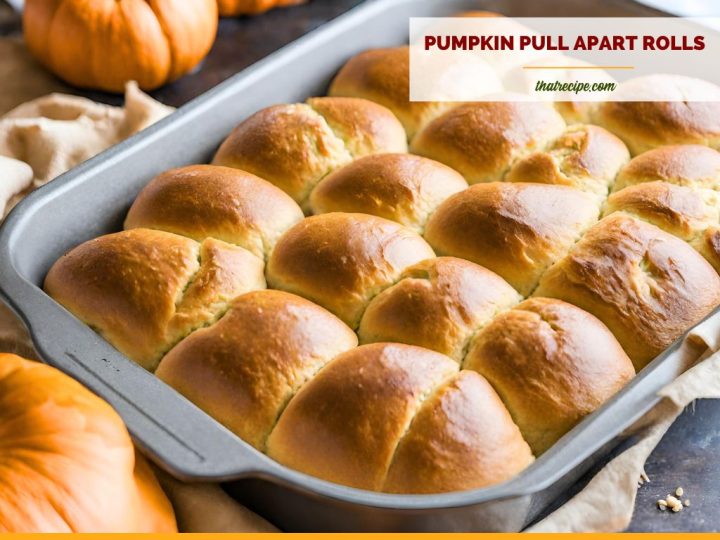 Ingredients
1 ½

cup

warm milk

2 ¼

teaspoons

yeast

(1 packet)

2

tablespoons

sugar

1

tablespoon

salt

1

egg

¾

cups

pureed pumpkin or other squash

5

tablespoons

vegetable shortening

4-5

cups

all purpose flour

2

tablespoons

butter

2

teaspoons

flour

(poppy seeds, or sesame seeds)
Instructions
Combine milk, yeast, sugar and salt in a large bowl. Let proof for 5 minutes. Beat in egg.

Add in pumpkin puree and shortening until combined.

Add 1 ½ cups flour and stir to combine. Add more flour ½ cup at a time until dough sticks to spoon and pulls away from the sides. You may not use all 5 cups of flour.

Preheat oven to the lowest possible setting. Lightly flour the counter and knead the dough for about 2 minutes. If it is too sticky add slightly more flour, but the dough should be soft.

Put dough in a large greased bowl and cover with a towel. Turn oven off and put the dough in to rise until doubled, about 1 to 1 ½ hours.

Spray (or butter) a 9 x 13 inch pan.

Punch down dough turn out on a lightly floured counter and knead dough for another 5-7 minutes until smooth and supple. Divide dough into 4 balls, then divide the 4 balls into 6 balls for a total of 24.

Shape each ball into a round roll and place in pan so barely touching. Brush with melted butter and sprinkle with flour or seeds. Cover pan with plastic wrap.

Let rise for 30 minutes. After about 20 minutes, preheat oven to 400℉. Bake rolls for 20 minutes until golden brown.

For freeze and bake rolls: bake 10 minutes, let cool, wrap tightly in plastic wrap or aluminum foil and freeze. To bake, let rolls come to room temperature and bake at 400℉ until golden brown, about 10-15 minutes.
Sound fabulous? Share it!
Until next time, happy eating!
~Audrey