Jump to Recipe
Print Recipe
Sourdough Ginger Cookies are a festive way to use sourdough discard. Loaded with warm spices and molasses they are a treat for the senses.
Sourdough for dessert? You betcha! This recipe uses tangy sourdough starter or discard as the base for delicious ginger spiced cookies perfect for the holiday season.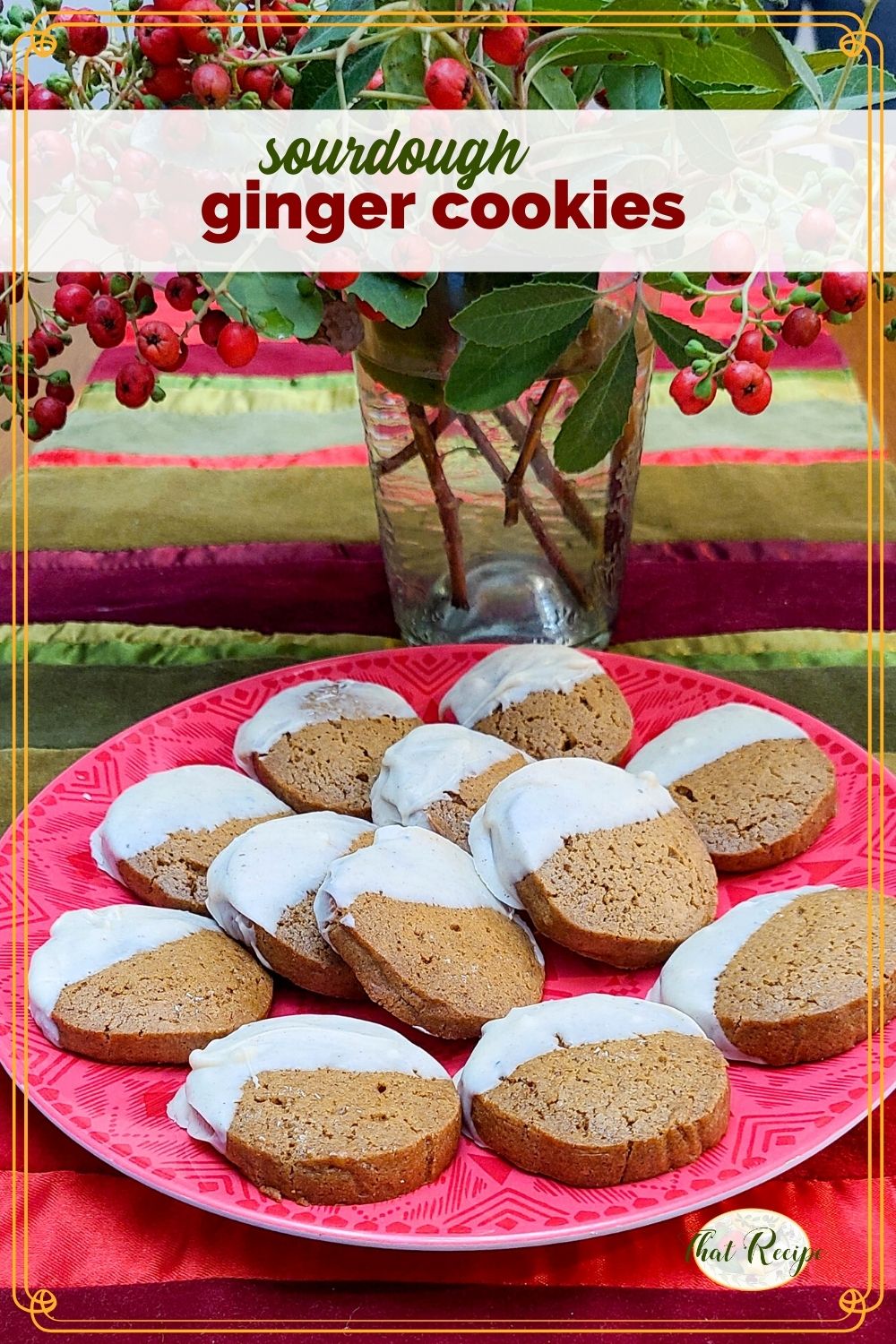 If you have a sourdough pot you are always on the lookout for new ways to use up excess starter. Bread, pancakes, waffles even muffins, are all delicious with the tangy addition of sourdough starter. But cookies? It wasn't my first thought either.
The recipe is based on one in an older edition of Alaska Sourdough by Ruth Allman. It was a gift from my mom who lived in Alaska pre-statehood. If you are going to get into sourdough baking I highly recommend this one to learn more about the pioneer uses of sourdough.
About Sourdough Starter
Long before sourdough became trendy it was the leavener of choice for pioneers, miners and other homesteaders. None of this "hydration" talk or "discarding" starter nonsense (throw away food?! heaven forbid!). You used it to cook with regularly and always saved a bit to keep the starter going for the next recipe.
If you do not have sourdough starter ask around to see if you can get some. Sourdough fans love to share starter, knowledge and recipes. Or you can make your own (it will take a week or more) with these easy instructions from Erin at The Spiffy Cookie.
Can you use sourdough discard? I am not a big fan of the term "discard". But, yes, you can. The sourdough is here for taste, the leavening comes from the baking soda.
Christmas Cookies Week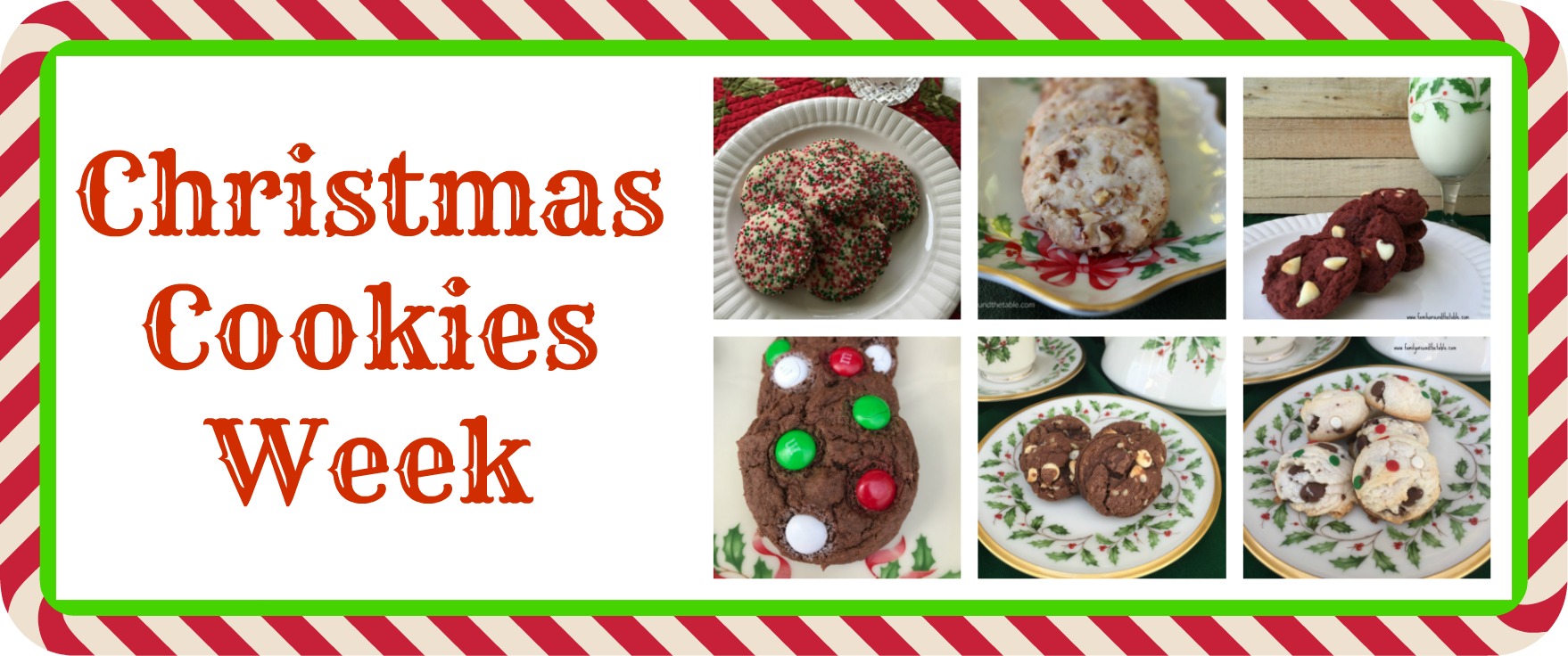 Welcome to #ChristmasCookies Week! That time of year when we soften the butter, fire up the oven, and make cookie trays for family, friends, and neighbors. This year more than 20 top-notch bloggers are sharing their very favorite creations for all to make and enjoy. Join us for a week's worth of Christmas cookie deliciousness.
Sourdough Ginger Cookies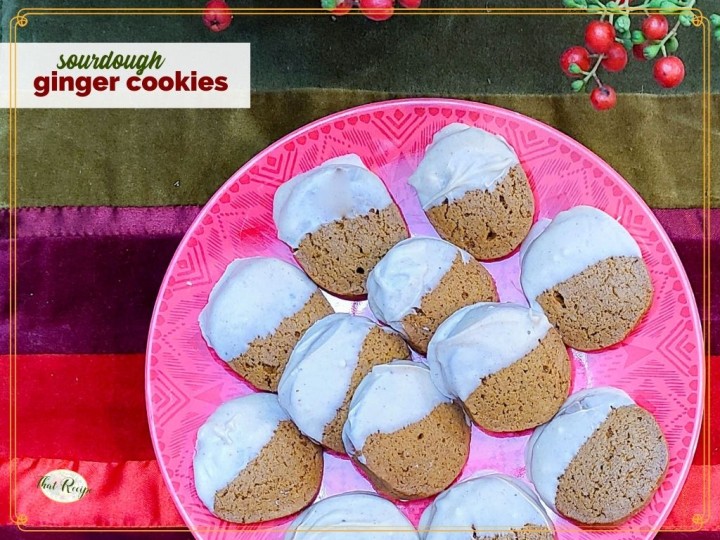 Ingredients
½

cup

shortening

¾

cup

sugar

½

cup

molasses

1

large

egg

2

teaspoons

grated orange or lemon peel

½

cup

sourdough

3½

cups

flour

(more or less)

2

teaspoons

ground ginger

2

teaspoons

ground cinnamon

1

teaspoon

baking soda

1

teaspoon

ground cloves

½

teaspoon

ground cardamom

8

ounces

white candy melts (or other color)

(optional)
Instructions
In a mixing bowl, cream together sugar and shortening. Add molasses, egg and orange rind beating until smooth. Mix in sourdough.

Beat in 3 cups flour, baking soda and spices. Add enough extra flour to make a soft dough. It should be soft, but not sticky.

Wrap dough in plastic wrap and chill at least 1 hour.

Roll out the dough on a floured board to about ⅛ inch. Cut with cookie cutters, or in circles with a biscuit cutter or glass. Place on baking sheet 1 inch apart.

Bake until the middles are set, about 10 minutes. Move cookies to a cooling rack to cool completely.

Optional: melt candy coating per package directions. Add a little of each of the spices above. Dip each cookie halfway in the coating and set on waxed paper to set.
Sound fabulous? Share it!
Until next time, happy eating!
~Audrey