Hot Buttered Rum is a rich and comforting beverage that will warm you up from the inside out.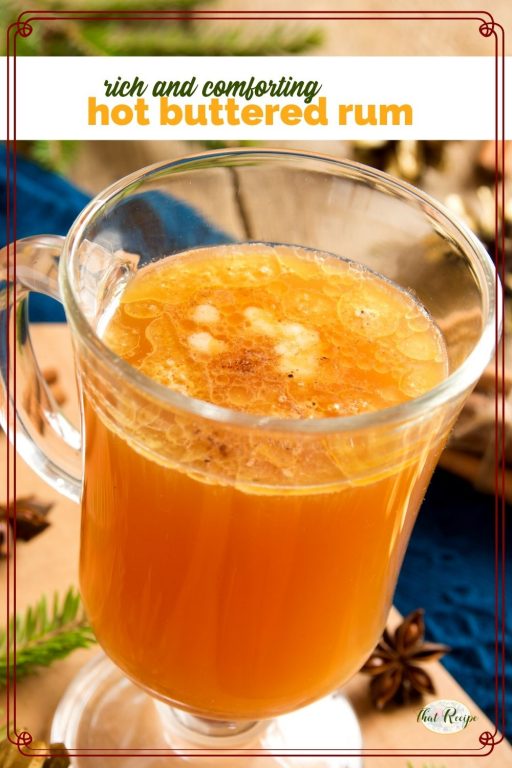 This is a quintessential American drink, originating in Colonial America when molasses started being imported from Jamaica and rum began to be distilled in the Americas. The colonists started adding rum to their Hot Toddy and Egg Nog instead of other imported spirits like whiskey or brandy.
Family Friendly Hot Buttered Rum
If you want to make any of them non-alcoholic for the kids, designated drivers or those that don't imbibe you can use an alcohol free rum, rum flavoring and/or apple cider.
The recipes all have enough yumminess they don't really need the alcohol to be enjoyed.
HBR Variations
First up is a celebrity recipe. Which to choose? Rachel Ray or Emeril Lagasse? Uh, no contest there. My brother would strangle me if I linked to one of her recipes (though she uses honey like we do). Emeril's Hot Buttered Rum Cocktail.
Katie at the Kitchen Door offers us a Burnt Sugar Hot Buttered Rum that requires a bit more effort than just mix and add hot liquid, but that extra few minutes looks worth it to me: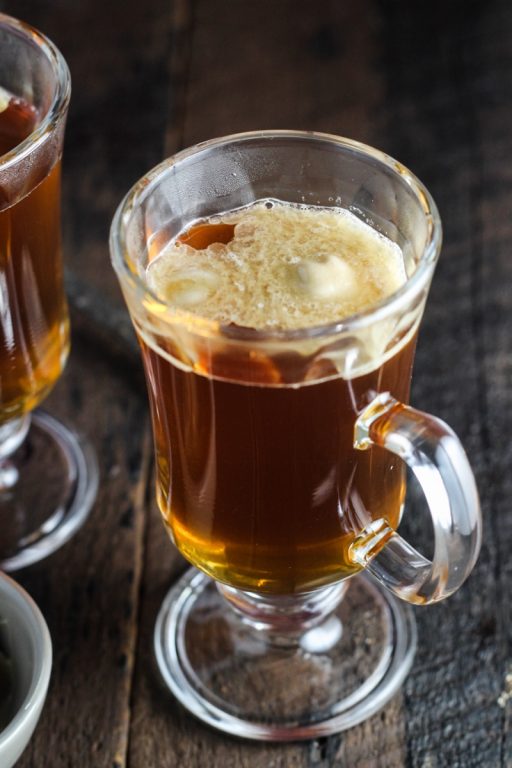 The Curious Coconut has both the Paleo crowd and coffee lovers covered with this Paleo-friendly Hot Buttered Rum or Coffee:
If you want your beverage creamier and more dessert like, may I suggest Delightful E Made's Creamy Hot Buttered Rum (she adds ICE CREAM!):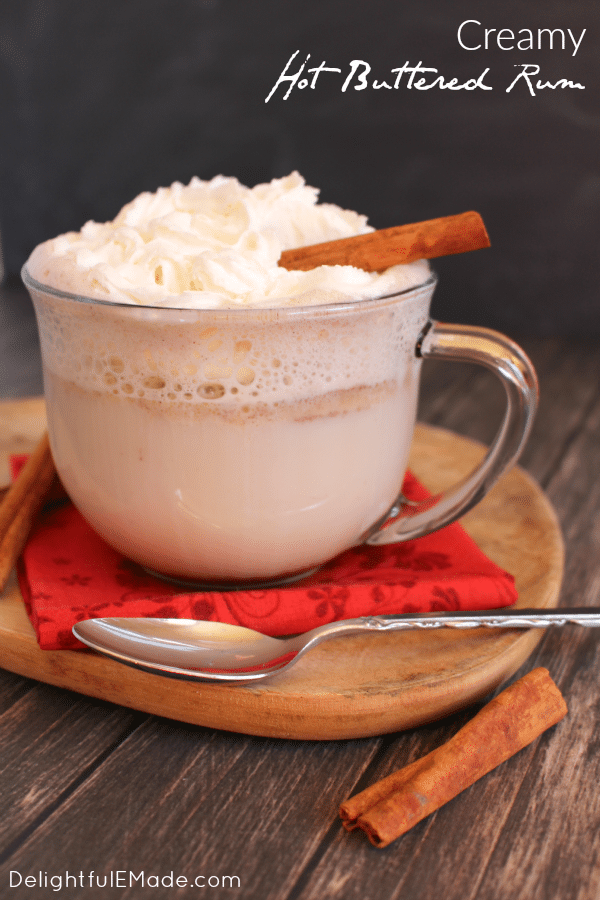 The Wanderlust Kitchen's recipe is similar to the one above, but she has the brilliant idea of freezing the mix in ice cube trays so you can quickly make individual servings:
Tamilee Tips breaks out the crock pot to make hers. Sounds like a great way to keep it warm for a party!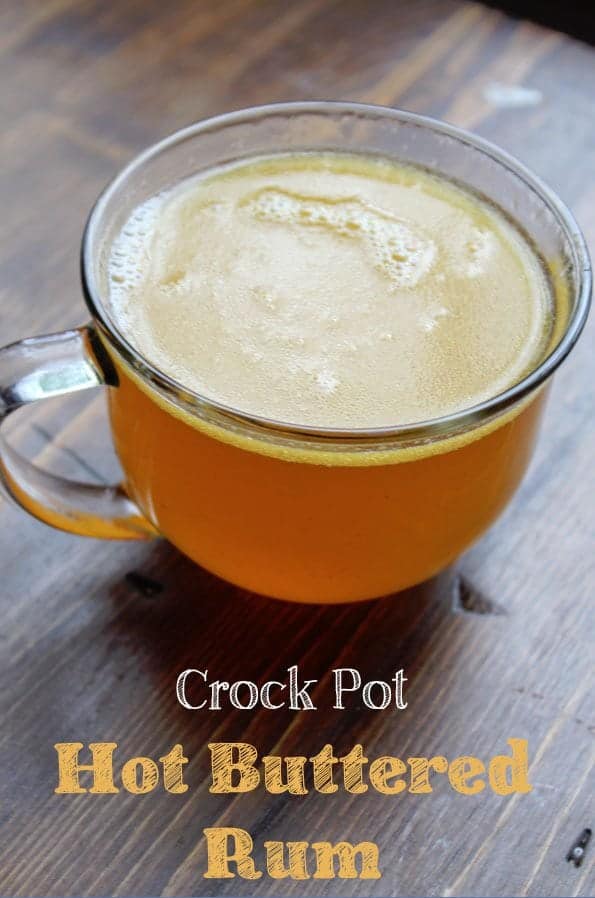 Our family recipe uses honey instead of the brown sugar most of the above recipes use and it is scaled for a single drink.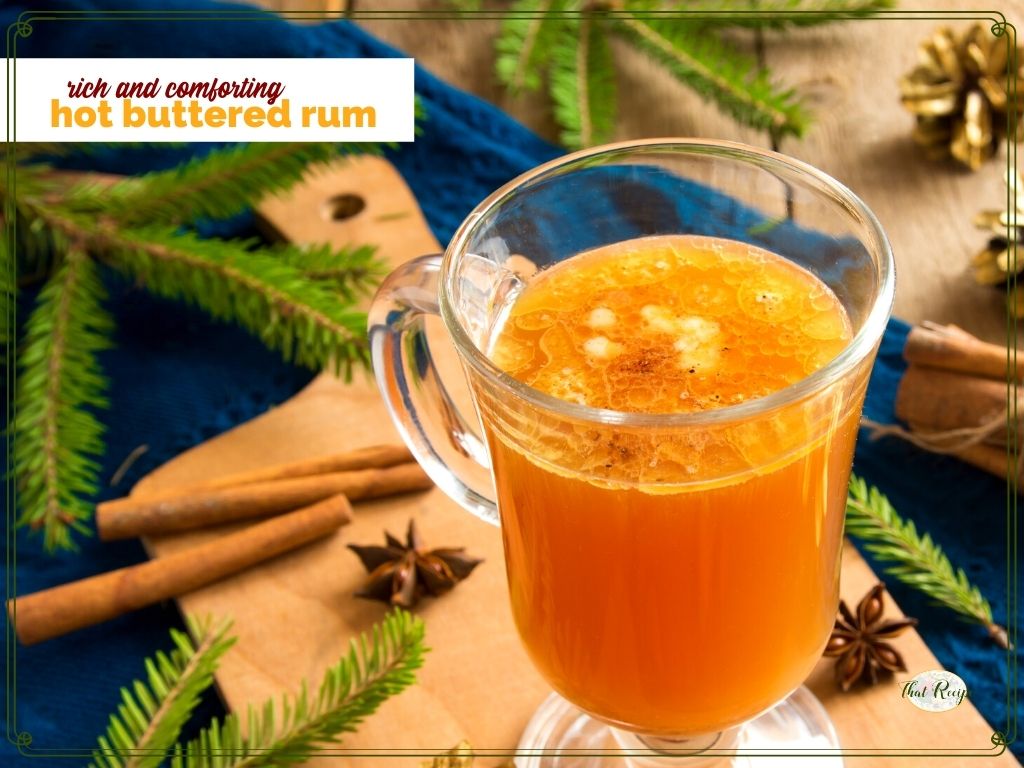 Ingredients
1

jigger

dark rum

1

teaspoon

butter

1

tablespoon

honey

dash nutmeg

¼

teaspoon

ground cinnamon

1

stick

cinnamon

boiling water
Instructions
Put rum, honey, butter and ground spices in a cup or mug. Add boiling water to fill. Sprinkle with additional spices if desired. Serve with a cinnamon stick as a muddler.
Notes
Make a family friendly version by adding rum flavoring/extract instead of the actual rum, or swapping out apple cider for the water and rum.
Sound fabulous? Share with others who would love it:
Until next time, happy eating!
~Audrey
Until next time, happy eating.
~Audrey