Jump to Recipe
Print Recipe
Red Wine Hot Cocoa is a wonderfully rich and velvety way to warm up on a chilly day. Make it by the cup or a big batch for parties.
Red Wine Hot Cocoa is a lovely combination of chocolate and red wine, heated up to keep you toasty warm from the inside out.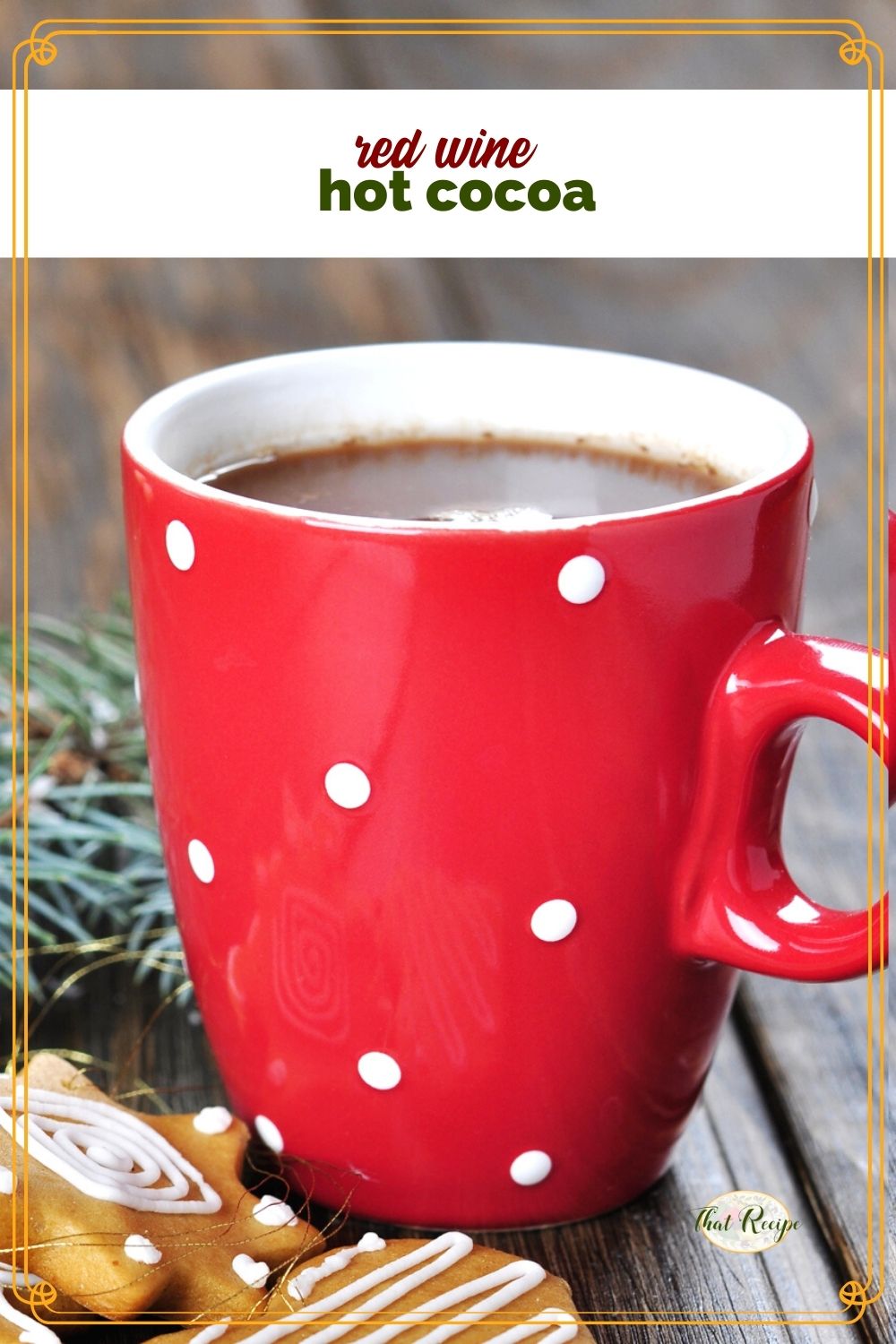 A hearty glass of red wine and a decadent chocolate dessert are a delicious pairing. Something to do with tannins and fruitiness and all of that blah blah wine pairing stuff I don't get, but enjoy the results.
This drink takes it a step further and adds the red wine to the chocolate.
The result is amazing! The cocoa has a deep rich color and the red wine deepens the chocolate flavor.
I used a local Cabernet Sauvignon I had leftover from making Italian Wine Cake. Because the wine was dry it wasn't an overly sweet drink. You may want a sweeter wine or more sugar.
Hot Chocolate versus Hot Cocoa
No, they aren't the same. Hot Cocoa is made with cocoa powder and sugar. Hot Chocolate is made from melted chocolate which has cocoa butter and may or may not have sugar added to it. Hot Chocolate tends to be less sweet and thicker. (try this recipe)
Technically this is Hot Cocoa, since I used my homemade Hot Cocoa mix as a starting point. I waited to add the sugar until the end and only added a little - you may want more. It thickened up quite nicely more like hot chocolate.
Drinks to Warm You Up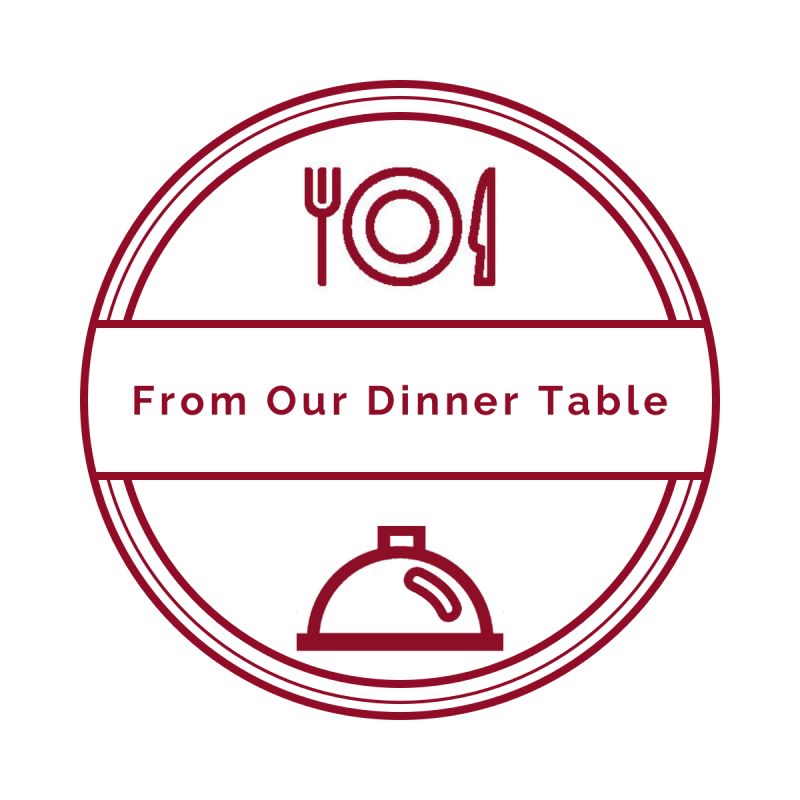 This week the #OurFamilyTable bloggers are sharing our favorite warm wintery drinks.
Drinks to Warm You Up

We share Recipes From Our Dinner Table! Join our group and share your recipes, too! While you're at it, join our Pinterest board, too!
Red Wine Hot Cocoa
Ingredients
½

cup

red wine

(see note)

⅓

cup

unsweetened Dutch process cocoa powder

1

cup

milk

(any kind)

sugar to taste

marshmallows, whipped cream, etc.

(optional)
Instructions
In a medium sauce pan off of the stove, whisk together wine, cocoa and milk.

Simmer over medium heat until hot and thickened. Add sugar to taste, top with marshmallows or whipped cream.
Notes
What wine should you use? What wine do you like? A sweeter wine will produce a sweeter version, a dry wine will be less sweet. 
Sound fabulous? Share with others who would love it:
Until next time, happy eating!
~Audrey