Beef Stroganoff is an easy hearty one pot meal that cooks up in about 30 minutes.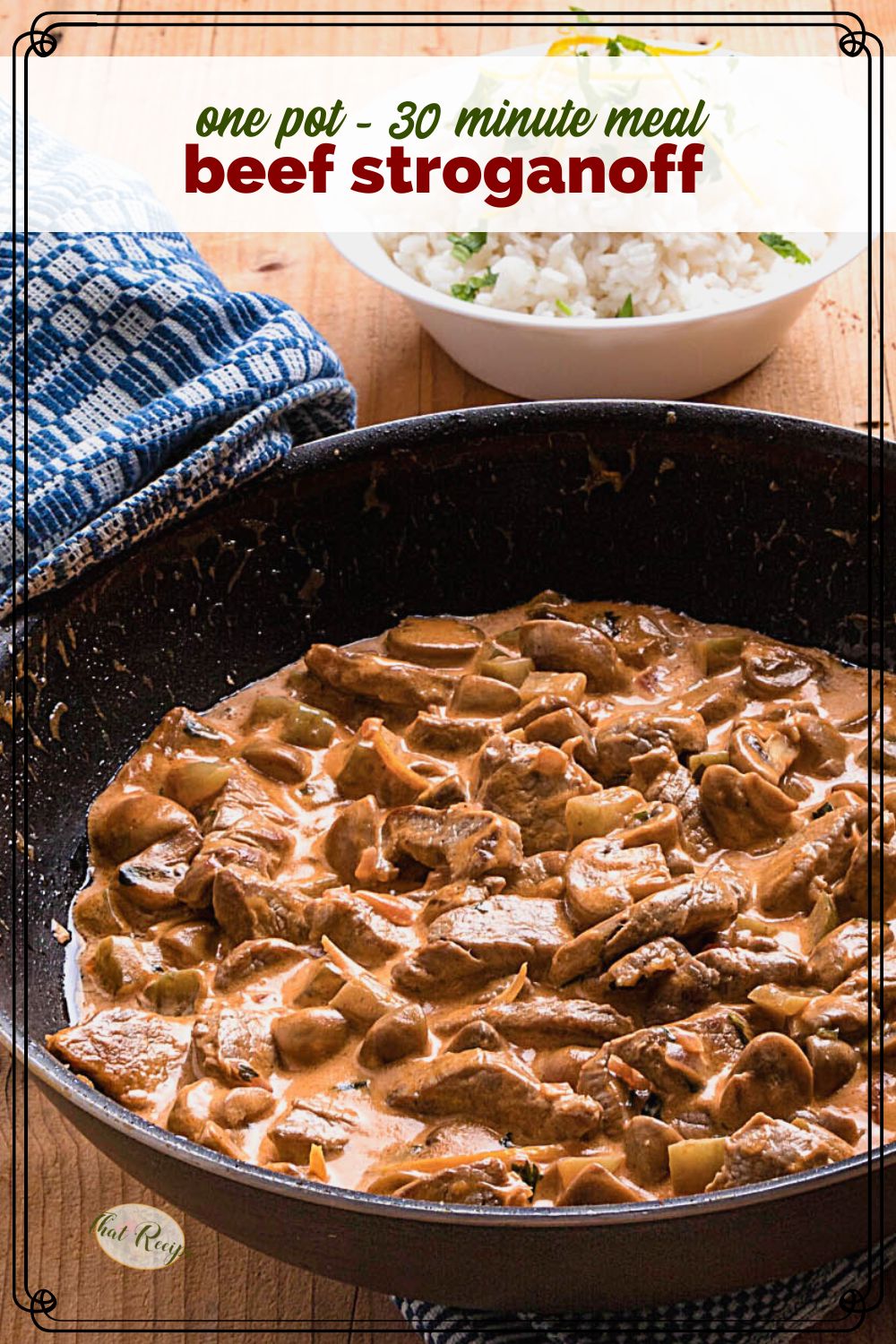 We grew up on this dish. It was one of my Dad's favorites and was what he usually asked for when he and Mom bet on the Super Bowl or World Series. She would ask for different things if she won, but for Dad it was all about the Stroganoff
I didn't realize it was so easy to make because Mom always made it and I never bothered to make it for my mushroom and sour cream hating family.
Just slice the steak, mushrooms and onions, cook 'em up with the broth and sherry, then stir in the sour cream. Really, it is that easy.
Beef Stroganoff Variations
You can make this with ground beef or turkey instead of the beef strips.
Mom always made it with ground beef growing up. Probably both for budget reasons as well as ease of preparation.
My brother and I will both testify it is so much better with beef strips and it is all either of us will use now.
What to Serve with Beef Stroganoff
We usually had it with rice or egg noodles.
You could also chose some kind of potatoes such as mashed or roasted or even baked.
For low carb options go for some cauliflower rice or roasted cauliflower steaks, zoodles or other spriralized vegetables, braised cabbage, etc.
More Retro Recipes from #OurFamilyTable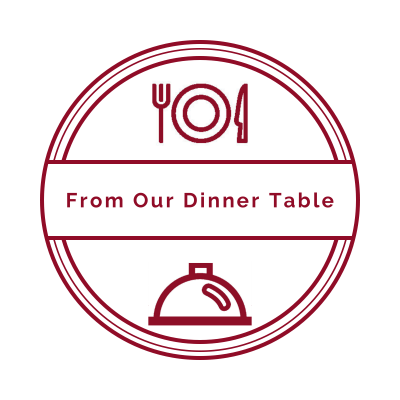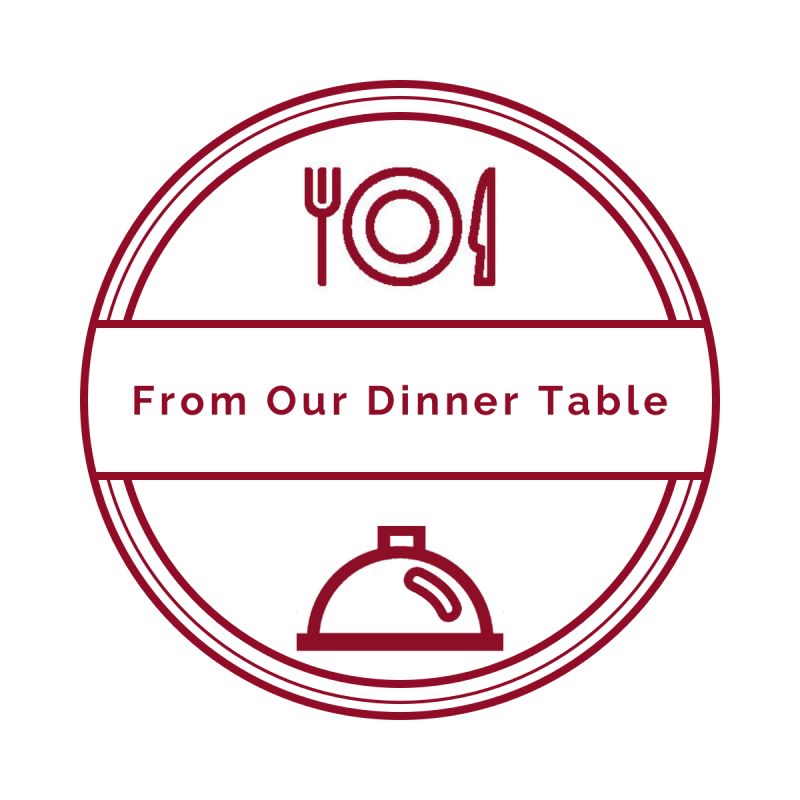 Looking for more retro recipes from last century? Check out these classic dishes:

We share Recipes From Our Dinner Table! Join our group and share your recipes, too! While you're at it, join our Pinterest board, too!
Beef Stroganoff
Ingredients
3

tablespoons

butter

(optional)

1

pound

well trimmed bite-sized strips tender beef

3

cups

fresh mushrooms

(sliced)

3

green onions

(sliced)

¼

teaspoon

powdered thyme

Salt and Pepper

(to taste)

¾

cups

dry cocktail sherry

(optional, can substitute additional broth instead)

¾

cups

consumme or beef broth

1

tablespoon

cornstarch

3

tablespoons

cold water

1

cup

sour cream or plain yogurt
Instructions
Melt butter, if using, in very hot skillet. Brown meat in skillet with mushrooms and onion. If using ground beef or turkey beef sure to stir with a fork to break up meat. Add thyme, salt and pepper.

Reduce burner heat to medium. Add sherry, or half of broth/consommé, and cook down until liquid is reduced to about ¼ cup. Add consommé/broth and heat to just boiling.

Mix cornstarch with water (stir with a fork until there are no lumps) and pour all at once into mixture in skillet. Stir constantly until liquid has thickened.

Stir in sour cream or yogurt just before serving. Serve over rice or egg noodles.
Sound fabulous? Share it!
Until next time, happy eating!
~Audrey