Jump to Recipe
Print Recipe
This Berry Hibiscus Cooler is a bright, tangy tisane made with hibiscus (Jamaica) and fresh berries. Perfect for cooling off in summer.
Bright and tangy Berry Hibiscus Cooler is a refreshing herbal iced tea.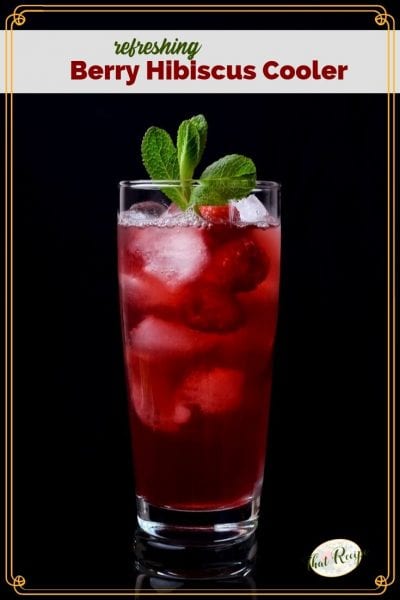 Technically this is not a copycat recipe from a certain chain of coffee houses that shall remain nameless, you know, the omnipresent one that is on almost every street corner, mall and grocery store these days. Their Very Berry Hibiscus Refresher is made with fresh blackberries and "a boost of natural energy from Green Coffee Extract".
Mine is a tisane, a fancy word for an herbal tea without caffeine. And it has a deep rich beautiful color and you can use any berry, fresh or frozen, that you desire. And you can make it sugar free if you desire.
And it is considerably cheaper than the coffee house version. Even if you add in some green coffee extract.
Being from the Southwestern U.S. I know the flower as Jamaica and I can easily find them dried with all of the Mexican herbs at my local grocery store. But, a little research on the always knowledgeable Wikipedia reveals that hibiscus tea has lots of different names and is available all over the world:
The drink is called roselle (a name for the flower) or rosella (Australia), agua de Jamaica and/or flor de Jamaica in Latin America, Arhul ka phool in India, karkadé in Levant, Egypt, Italy and Sudan, Chai Kujarat in Iraq, Chai Torsh in Iran, gumamela in the Philippines, bissap, tsoborodo or wonjo in West Africa, sorrel in Jamaica, Barbados and Trinidad and Tobago, red sorrel in the wider Caribbean, and other names in other regions, including the U.S., where it is sometimes known as simply Jamaica.
So, if Mexican ingredients are not a staple in your area, perhaps one of those other names may aid your search. The dried flower looks like this:
Just boil water, steep the flowers for 5 minutes, strain and add crushed berries and ice. Aahhhhh! a simple refreshing drink, perfect for a hot summer day.
Berry Hibiscus Cooler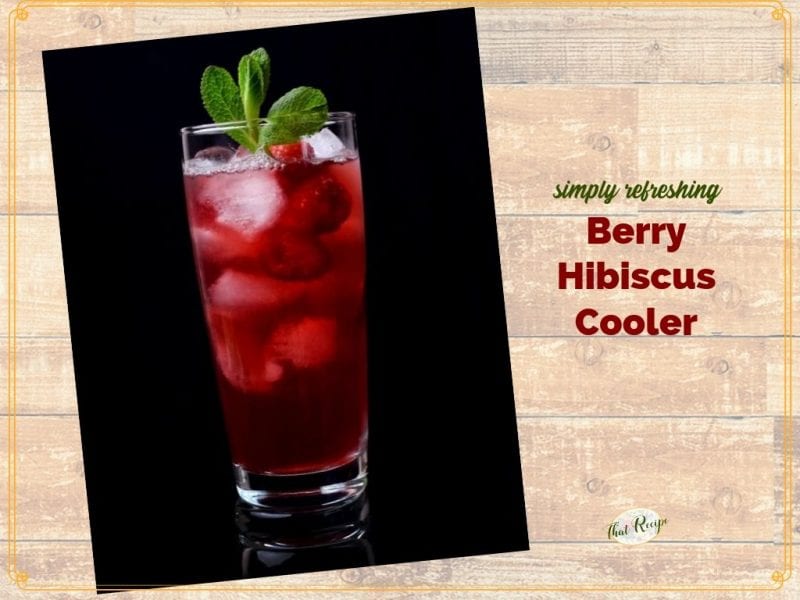 Ingredients
1

quart

water

1

cup

dried Hibiscus flowers

(may be labeled Jamaica)

¾

cups

sugar

(or other sweetener)

1

quart

ice cubes

1

cup

berries

(fresh or frozen)
Instructions
In a medium saucepan bring water to a boil. Remove from heat and add flowers. Let steep for 5 minutes. Add sugar and stir until dissolved.

Put ice in a 2 or 3 quart pitcher. Strain Hibiscus tea over ice to remove flowers.

Reserve a few berries for garnish if desired, crush remaining berries with a wooden spoon. Add to pitcher. Stir and serve with berry garnish.
This recipe appears in my book 50 Fabulous Recipe for a Tea Party available on Amazon (Kindle and print versions).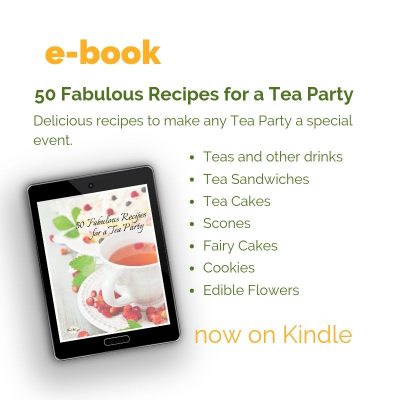 Until next time, happy eating.
~Audrey