When my dad was a boy he tried some Irish Soda Bread at the neighbor's house and liked it so much that he copied the recipe and brought it home to ask his mother to make it. We've pretty much been making it every year since then.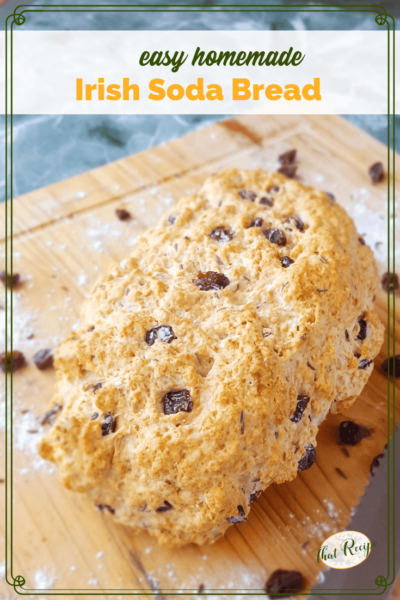 My guys don't really like the raisins/currants and caraway seeds in it, so I now make two loaves, one with the goodies and one plain. The plain one is basically a giant biscuit, but they like it, so who am I to argue.
Easy Irish Soda Bread - great for St Patrick's Day or any time. #stpatricksday #irishrecipes
Click To Tweet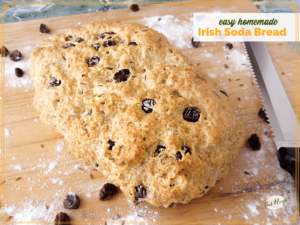 Irish Soda Bread
A simple homemade Irish Soda Bread made with currants and caraway seeds. Perfect for St. Patrick's Day or any day you feel a little Irish.
Ingredients
4

cups

flour

sifted

3

teaspoons

baking powder

1

teaspoon

salt

1/2

teaspoon

baking soda

1

tablespoon

caraway seeds

1

cup

currants or raisins

1/4

cup

vegetable oil

1 3/4

cup

buttermilk
Instructions
Preheat oven to 350°.

Sift together dry ingredients. Stir in seeds and raisins or currants. Add oil and milk. Stir only enough to moisten dry ingredients.

Divide dough in half and put on greased baking sheet in 2 mounds.

Bake 50 to 60 minutes. Serve warm or at room temperature with butter or margarine.
—
Until next time, happy eating.
~Audrey