Jump to Recipe
Print Recipe
Zwiebelkuchen, German Onion Cake, is a savory tart with a biscuit like crust topped with grilled onions in a creamy filling.
Zweilbelkuchen, German Onion Cake, is a biscuit-like bread with caramelized onions on top.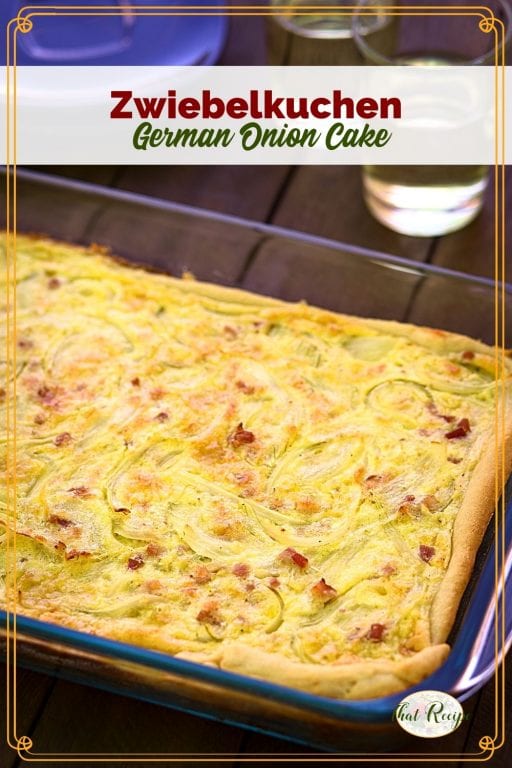 This recipe may be different than your Oma's recipe. A quick internet search trying to find the German name for the recipe showed me a few dozen variations of the same basic dish.
I based this one on a recipe in Cooking from Quilt Country a companion cookbook for the late 1980's PBS cooking series about Amish and Mennonite cooking.
But, I didn't have the 10 inch round pan she used so it became 9×13. And I decided to add a little bacon because… BACON!
It is easy and so flavorful. It would be a great appetizer or side dish.
All About Onions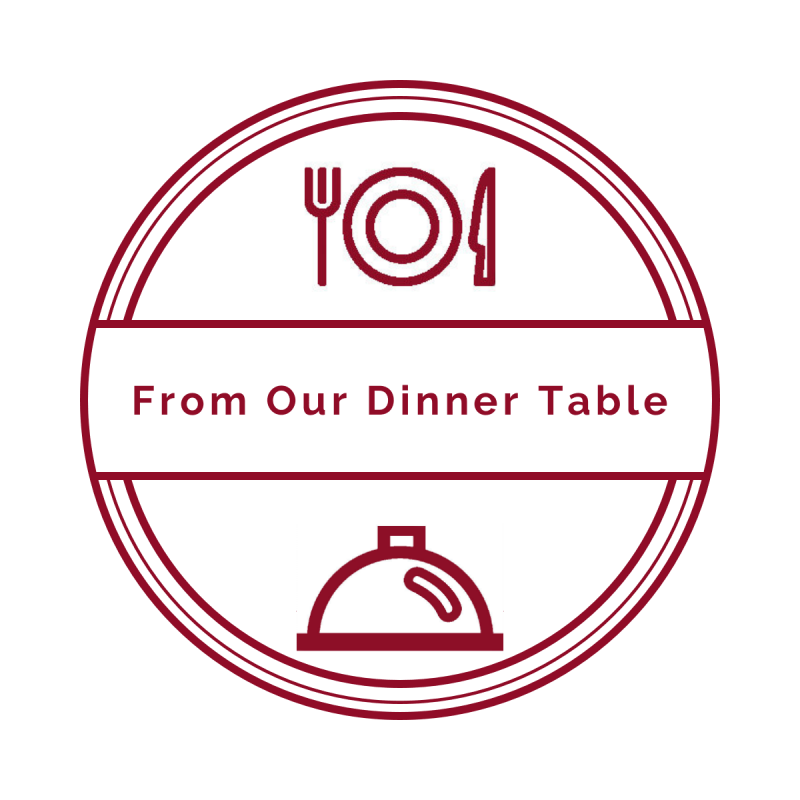 This week we are celebrating onions! Check out these delicious recipes featuring the humble but pungent bulb.

We share Recipes From Our Dinner Table! Join our group and share your recipes, too! While you're at it, join our Pinterest board, too!
German Onion Cake (Zwiebelkuchen)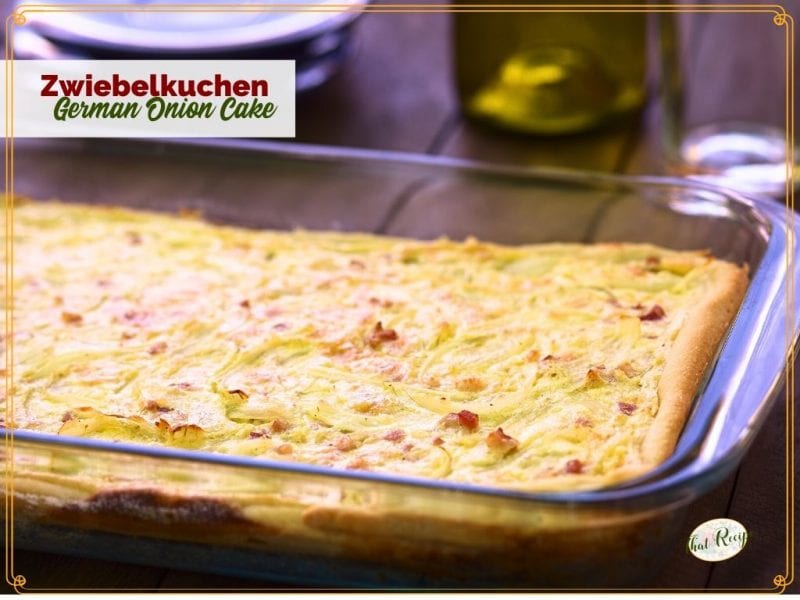 Ingredients
2-3

slices

bacon

2-3

large

yellow onions

1/4

teaspoon

marjoram

1/4

teaspoon

black pepper

2

cups

all-purpose flour

1/4

cup

cornstarch (or arrowroot)

1

tablespoon

baking powder

3/4

teaspoon

salt

5

tablespoons

vegetable shortening

3/4+

cup

milk

1

large

egg

3/4

cup

sour cream
Instructions
Preheat oven to 450 degrees. Lightly grease a 9 x 13 baking pan.

Chop bacon into small pieces and cook in a large skillet over medium heat until cooked, but not crispy, about 5 minutes. Use a slotted spoon to remove the cooked bacon and set on paper towels to drain.

While bacon is cooking, thinly slice onions. Add sliced onions to the bacon grease after removing the cooked bacon pieces. Cook until just turning brown, about 10 minutes. Add marjoram and pepper. Remove from heat.

In a mixing bowl, whisk together flour, cornstarch, baking powder and salt. Cut in shortening with a pastry blender or two knives until it is the texture of soft crumbs.

Add the milk and mix together into a soft dough. Add additional milk if the dough seems dry.

Spread dough into the pan, pressing a little up the sides. Top with cooked onions. Quickly beat together egg and sour cream and spread on top of onions. Finally sprinkle with cooked bacon pieces.

Bake at 450 degrees until the center is set, about 15-20 minutes. Let cool 5-10 minutes then cut in slices and serve.
Sound tasty? Share it with other!
Other German Favorites