Jump to Recipe
Print Recipe
Spice up your cheese tray with this Chili Cheese Log. A spicy cheese and nut roll, sliced and served on crackers.
If you need an appetizer that is easy to make and sure to impress look no further than this humble Chili Cheese Log.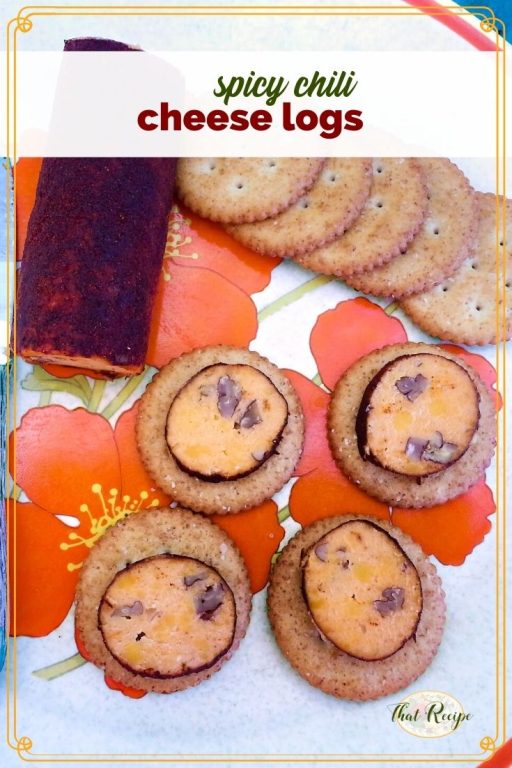 It may not seem like much, but once you try it you will be hooked.
We joke that my mother was not allowed through the door at any family function without two rolls of this in hand. And she always had them. Even though it is quite easy to make, only my cousin and mother-in-law have made it besides me. Most people just ask her to do it.
Tips for Making Chili Cheese Logs
A few tips to get it to blend properly:
never use packaged pre-grated cheese (it has a coating to prevent it from sticking)
make sure the cheeses are at room temperature
do not add the "nut dust" (those little tiny bits that are almost like powder that you get when you chop nuts) – only the bigger pieces.
I know she says to use the grater or the food processor, but if you have a meat grinder it works even better. We used an old fashioned hand cranked like this for years before food processors became readily available.
Chili Cheese Log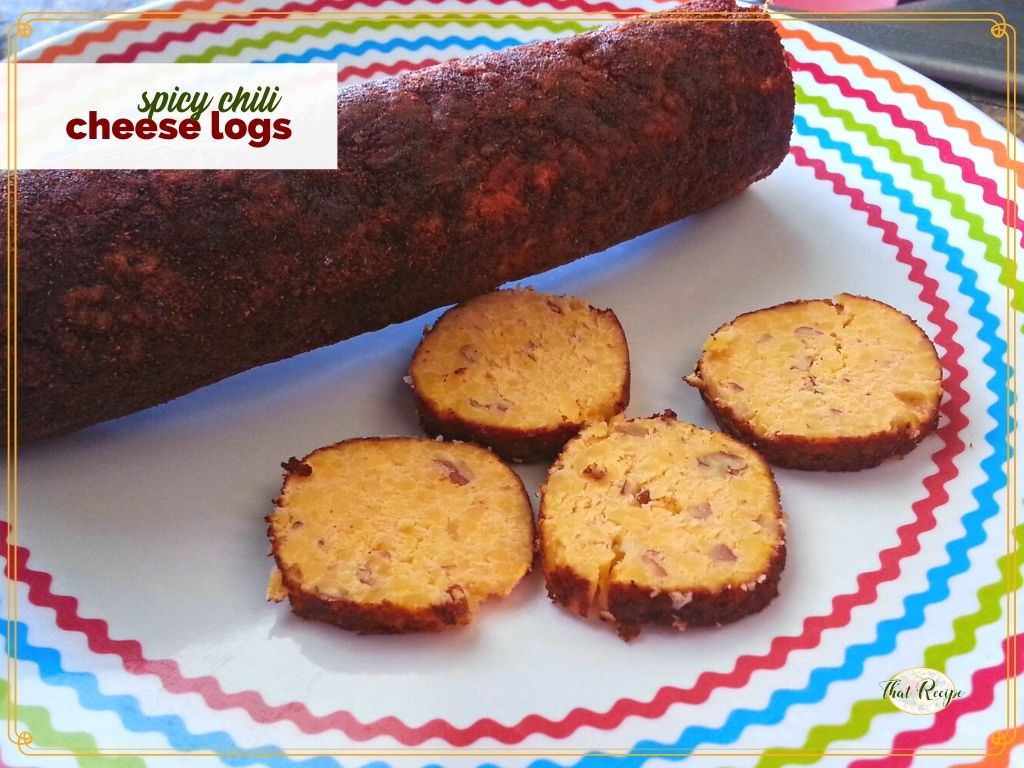 Ingredients
2

pounds

mild cheddar cheese

(room temperature)

8

ounces

cream cheese

(room temperature)

3

large

cloves garlic

(finely minced)

½

cup

pecans or walnuts

(finely chopped)

2

teaspoons

cayenne pepper

2+

ounces

chili powder

(for rolling)

aluminum foil

waxed paper
Instructions
Clear off a large counter space. Cut off 6 to 8 strips of aluminum foil 12 to 15 inches long each and stack or spread out individually on the counter. Cut off about 18 inches of waxed paper.

Grate cheddar cheese using grater disk of food processor.

Place grated cheese in large bowl and add cream cheese, garlic, nuts and cayenne pepper. Work ingredients by hand until smooth.

Divide into 6 to 8 portions. Form into rolls 1 or 1 ½ inches in diameter.

Spread a thick line of chili powder on waxed paper, approximately the length of a roll of cheese. Roll each log until completely coated in chili powder. Add more chili powder as needed.

Place each cheese roll on a piece of foil. Wash hands and wrap each cheese roll tightly in foil; crimp ends of foil to seal. (This is where your helpers can come in. As one person rolls cheese in chili powder, he can put each roll to a piece of foil and someone else can wrap in foil and seal.) 

Store in refrigerator for up to two weeks. To keep longer, freeze. Cheese will keep for months in the freezer as long as the foil does not get punctured. The tighter the wrap originally, the less chance there is for breaking the foil.

Place all rolls in a single layer on baking sheet and place on freezer shelf over night. After rolls are frozen, remove from baking sheet and stack for storage.

Serve thinly sliced on mild crackers, such as Ritz. Allow frozen rolls to thaw before slicing.
Until next time, happy eating.
~Audrey