Jump to Recipe
Print Recipe
Homemade Cheese Crackers are fun to make and eat. Mix and match different cheeses and spices for different flavor combinations.
Have you ever made your own crackers?
It is one of those things that is so ridiculously easy you will wonder why you never tried it before.
I hauled my 8 year old into the kitchen on his day off to help me make these easy homemade Cheese Crackers.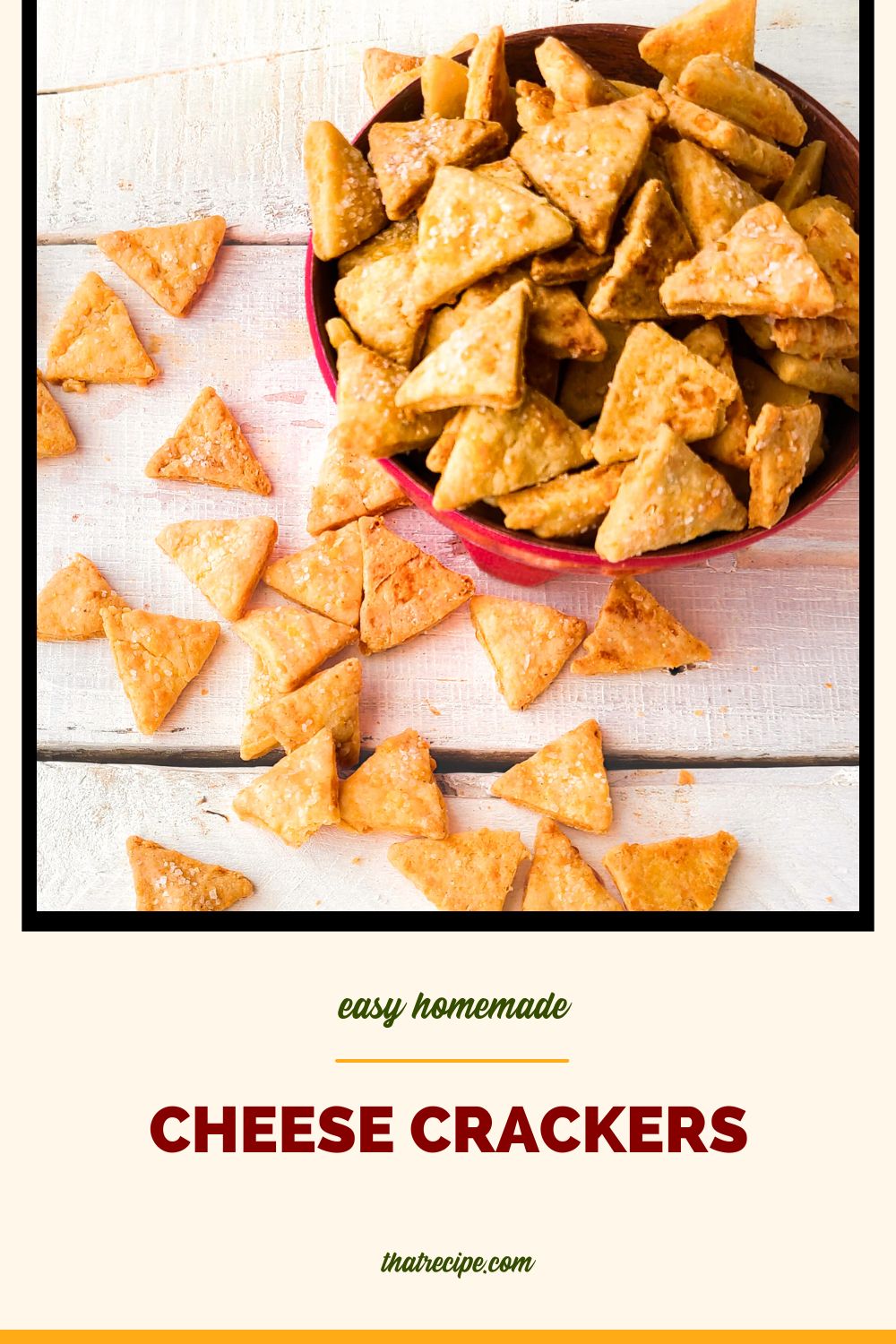 Note: this post contains affiliate links, purchases through these links may earn me a commission at no cost to you.
Tiny fish shaped cheese crackers are practically a right of passage for American children. Why not let them make their own?
Or make them yourself for a delicious snack or to go along with a festive cheese plate or charcuterie platter.
How to make Cheese Crackers
To make these you simply mix the flour and seasonings.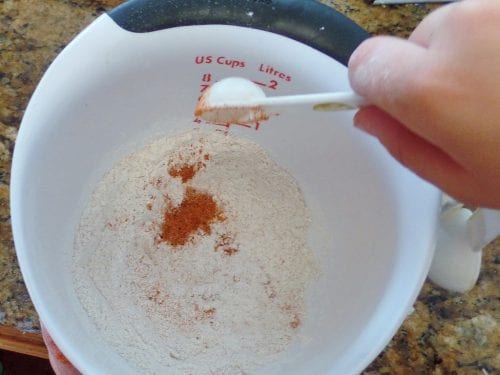 Add cheese.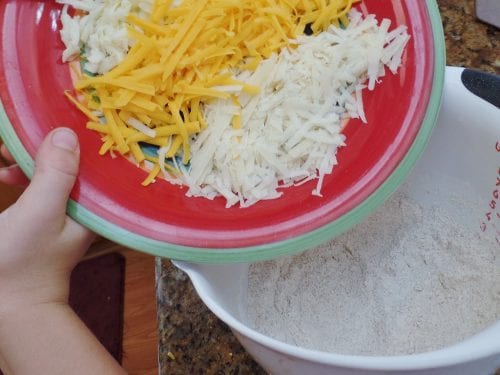 Add butter.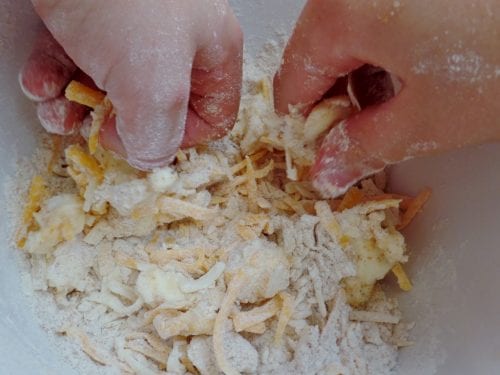 Add water to make into a dough.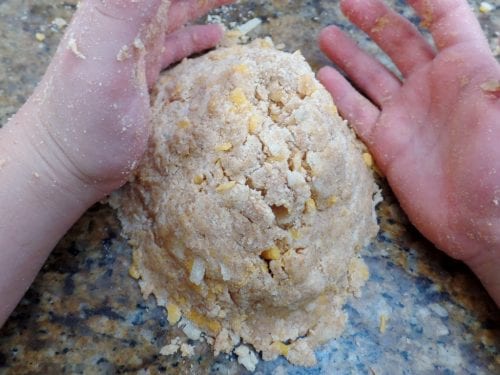 Roll the dough then cut into your desired shape and bake.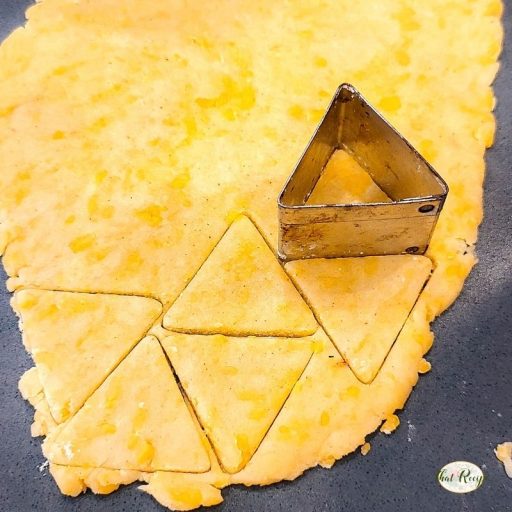 Then BAM! you have crackers. It's not rocket science.
In case you didn't get my subtle hints, the recipe is based on one from There's a Chef in My Soup by Emeril Lagasse which is a great book to pick up for aspiring young chefs.
Suggestions for Homemade Crackers
The two tricks to delightfully crisp, not tough, crackers are:
Do not overwork the dough (easy said than done with kids). Try to get them to cut the shapes close together so you do not have to reroll the dough too many times. The more you work it the tougher the crackers.
Bake them until they get crispy. You might need to break a few to get the timing right. You do not want to burn them, but you want them to have a nice crackery crunch. They will crisp up a little upon standing, but if they are still soft out of the oven they will not crisp enough. You can always pop them back in the oven for a few minutes more.
Now that you know the basics, be adventurous and mix up ingredients.
More Cooking with Kids Recipes from #OurFamilyTable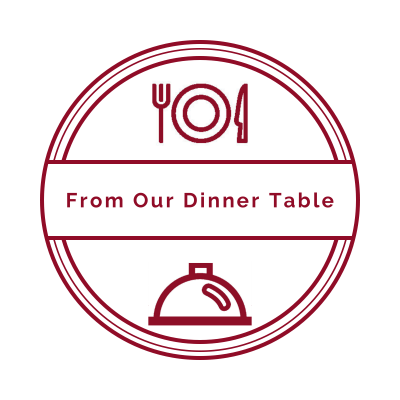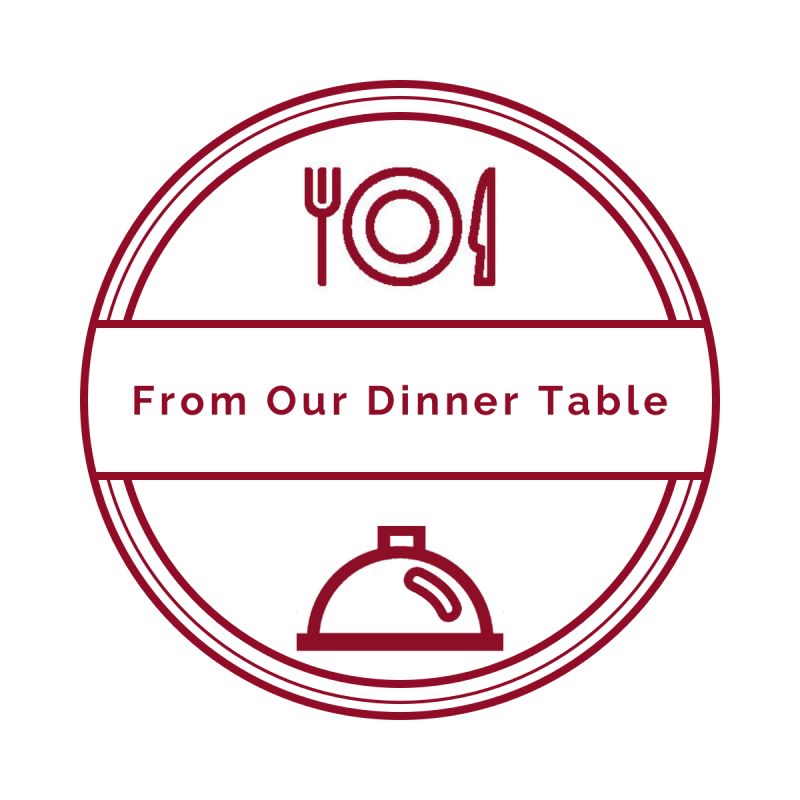 Here are more ideas for cooking with the kids in your life.
Cooking with the Kids

We share Recipes From Our Dinner Table! Join our group and share your recipes, too! While you're at it, join our Pinterest board, too!
Cheese Crackers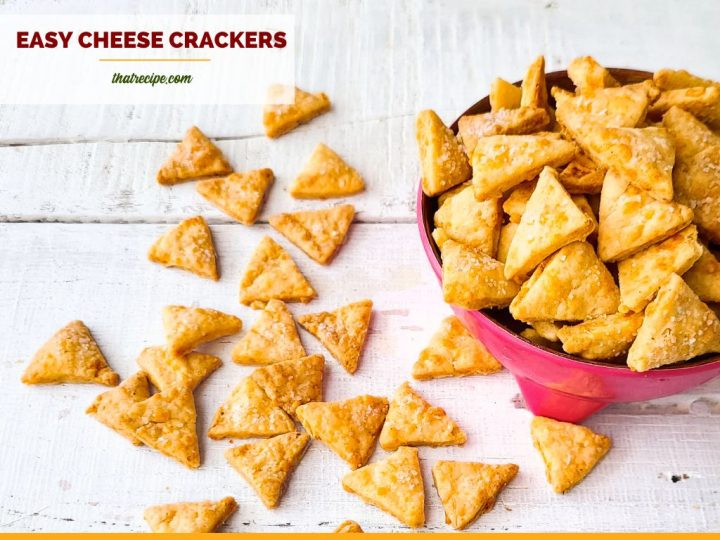 Ingredients
1

cup

flour

(all purpose, or half all purpose half whole wheat)

1

cup

finely grated cheese

(cheddar, monterey, parmesan, etc.)

2

teaspoons

low salt seasoning

4

tablespoons

butter

(cut into ½ inch cubes)

2-4

tablespoons

cold water
Instructions
Combine the flour, cheese and seasoning in a mixing bowl.

Add the butter and mix with your fingers until the mix is crumbly.

Add 2 tablespoons cold water and mix with hands until it forms a soft dough. Add additionally water if necessary (especially if using whole wheat flour). Shape into a flat disk, wrap in plastic wrap and refrigerate for at least 30 minutes.

Roll out the dough to ⅛ inch thickness. Cut into desired shapes.

Bake for about 15 minutes until crackers are beginning to turn brown. Move to a cooling rack to cool.
Sound fabulous? Share it!
More Cooking with Kids Recipes
Until next time, happy eating!
~Audrey