Jump to Recipe
Print Recipe
Greek Eggplant Salsa is a unique twist on traditional tomato based salsa made with eggplants and Greek herbs.
Looking for a unique salsa to serve at your next fiesta? Or maybe a new way to prepare eggplant? Try this amazing Greek Eggplant Salsa for a deliciously healthy fusion of Greek and Mexican flavors.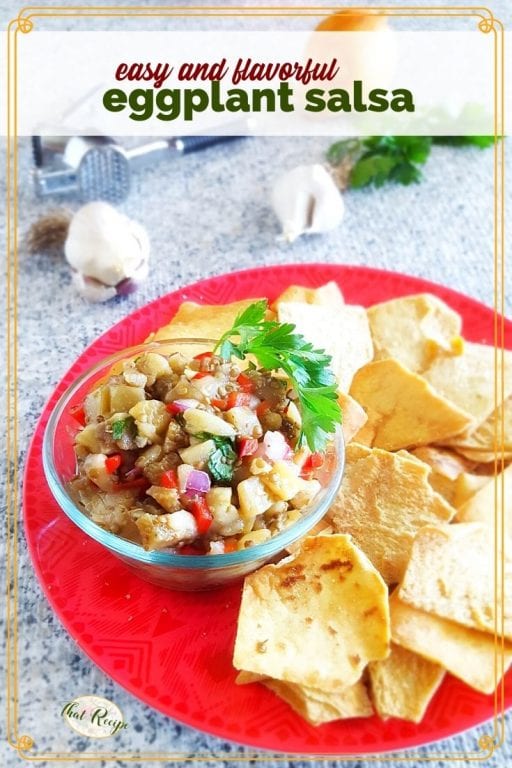 In my Well Filled Tortilla Cookbook
I found this recipe for Greek Salsa. This is the first recipe I have made from the book that isn't a tortilla. YUM! I am going to have to try more.
The only substitution I made was my skinny eggplants for a big globe eggplant. Mine cooked in about 15 minutes as opposed to 40 minutes for a big one. Greek Salsa, traditionally a Mexican dish, made with Italian eggplants - multiculturalism at its best.
So, if you happen to have an abundance of eggplant, or want to try something different from traditional tomato salsa, give this one a try.
Greek Eggplant Salsa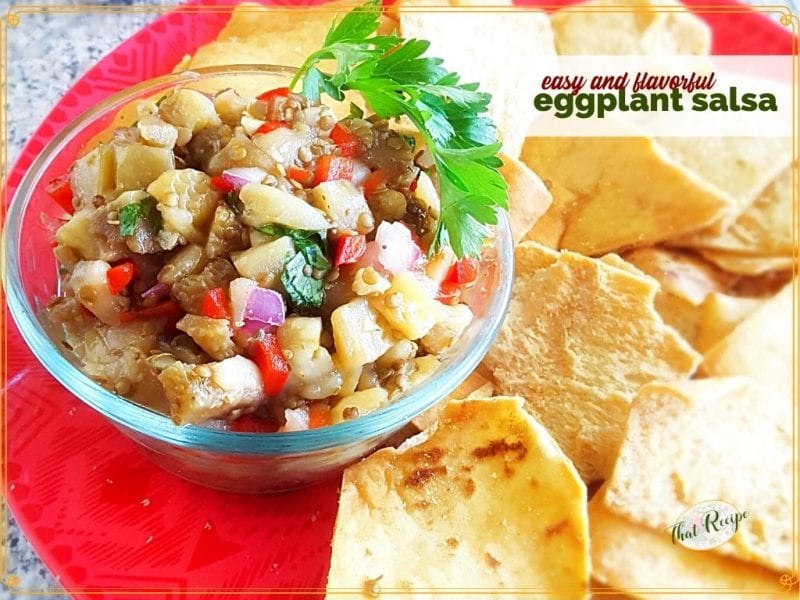 Ingredients
1

Small

eggplant

(approximately ¾ pound)

¼

Medium

onion

(finely chopped)

1 or 2

clove

garlic

(finely chopped)

½

serrano chili

(stemmed, seeded and finely chopped)

2

tablespoons

fresh parsley

(chopped)

¼

teaspoon

fresh mint

(chopped)

½

teaspoon

fresh oregano

(chopped)

1 ½

teaspoon

red wine vinegar

1

teaspoon

lemon juice

¼

cup

olive oil

⅛

teaspoon

salt
Instructions
Preheat oven to 450 degrees. Pierce eggplant with a sharp knife or fork, place on a baking sheet and roast for approximately 45-50 minutes until soft throughout.

Let cool 10 minutes. Slit open and scoop out the pulp. Coarsely chop the pulp and put in a medium bowl.

Add remaining ingredients and stir until well blended. Serve immediately or refrigerate and use within a week. I recommend letting it sit in the fridge for at least 30 minutes before serving.
Other salsa recipes: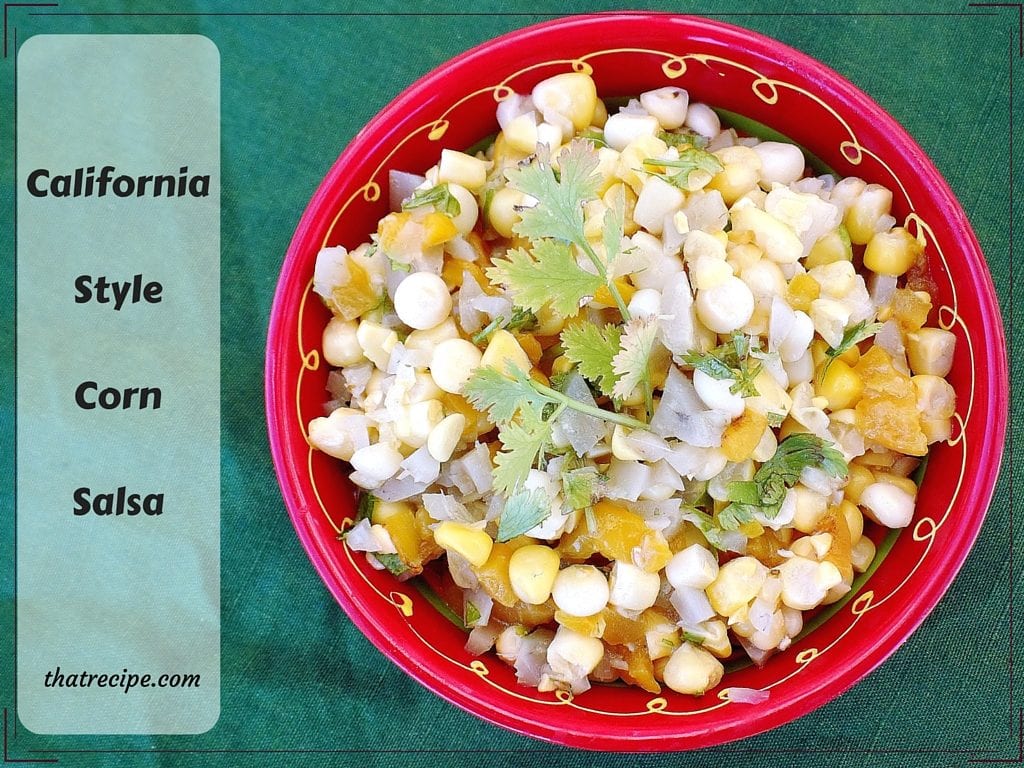 ---
Until next time, happy eating.
~Audrey