Jump to Recipe
Print Recipe
Herb and Garlic Marinated Grilled Leg of Lamb is an easy but special dish perfect for your Easter or Passover celebrations.
This marvelous herb marinated Grilled Leg of Lamb cooks in about 40 minutes on the grill, freeing up the oven for the desserts and sides. And it is so moist and delicious even lamb haters enjoy it.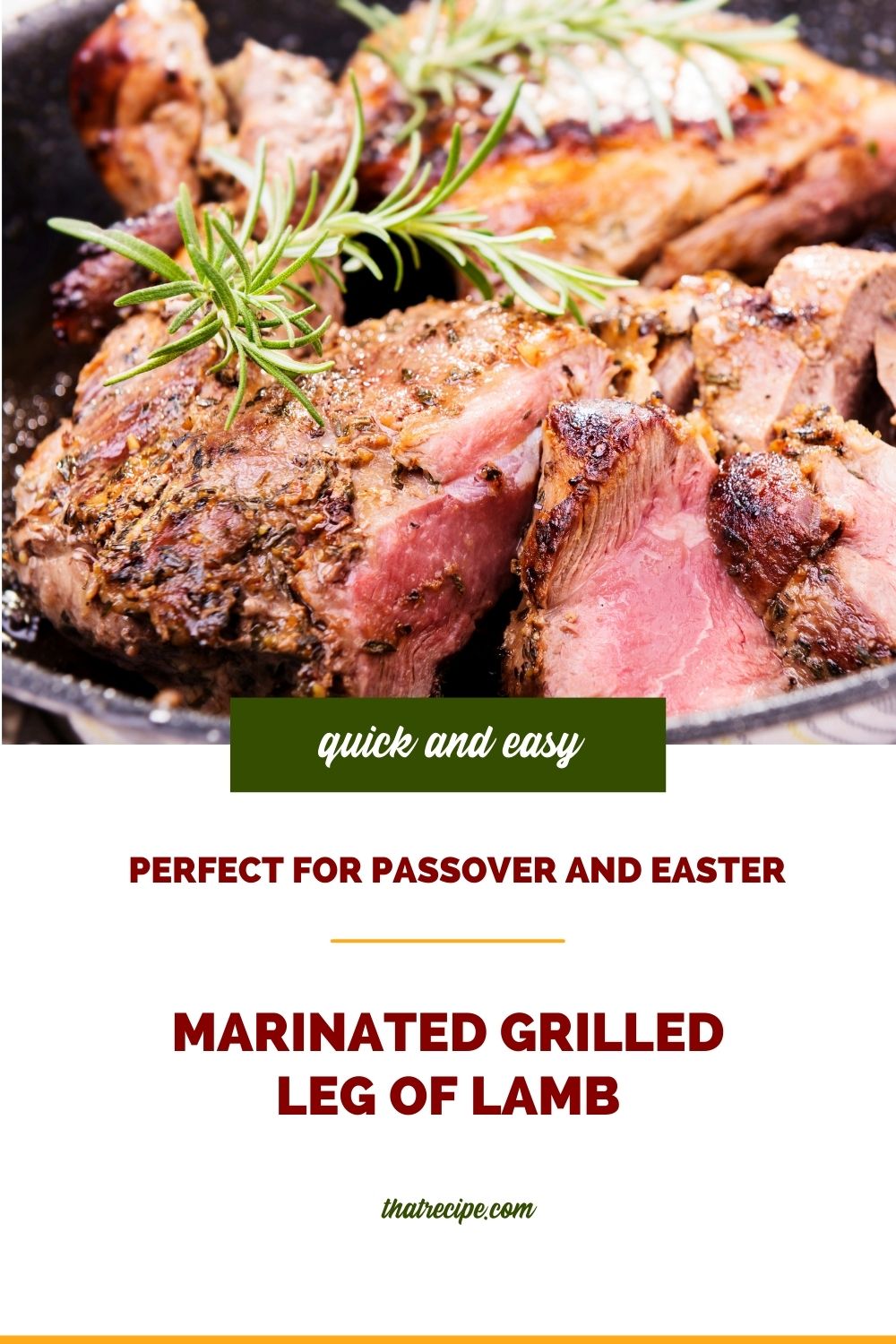 My mother was never a big fan of lamb. But she skillfully hid that fact from her grandmother-in-law and mother-in-law for decades. Her hostesses never noticed she didn't touch the lamb at Easter dinner.
When my parents took over the Easter dinner hosting duties for the family, they came up with this Grilled Leg of Lamb recipe which she really enjoyed.
Plus, my Dad did the grilling so it also split up the cooking duties.
Tips for Grilled Leg of Lamb
If possible, get your butcher to butterfly the lamb for you. Otherwise, study this video over at BBC Good Food.
The recipe calls for dried herbs, but use fresh if you have it. Use twice as much fresh as dried. And whether using fresh or dried, crushing the herbs a bit in your hands will help release the oils in the leaves and increase the flavor.
How to Oven Roast Leg of Lamb
If it is still too cold on Passover or Easter to cook this outdoors on the grill, you can modify the method to roast in the oven:
Preheat oven to 450 degrees
Place the marinated lamb on a roasting pan.
Roast for 10 minutes at 450 degrees
Reduce heat to 400 degrees and cook until the thickest part of the lamb reaches 145 degrees, about 30-40 minutes.
Tent with foil and let rest 20 minutes before slicing and serving.
More Easter Recipes from #OurFamilyTable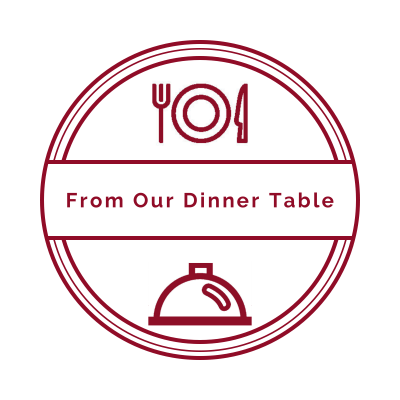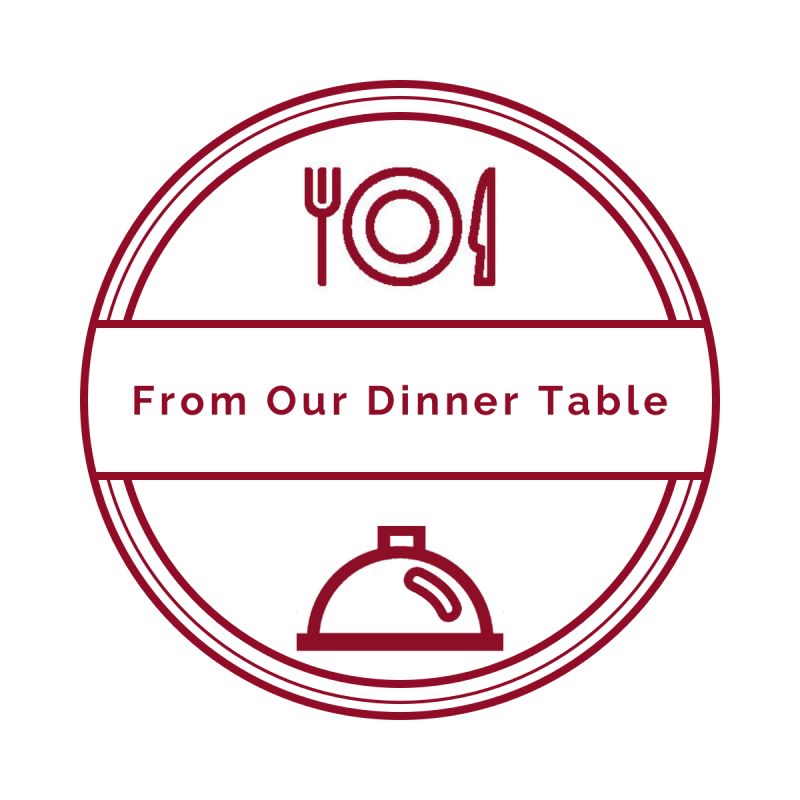 Delicious Easter Dinner

We share Recipes From Our Dinner Table! Join our group and share your recipes, too! While you're at it, join our Pinterest board, too!
Sound fabulous? Share it!
Grilled Leg of Lamb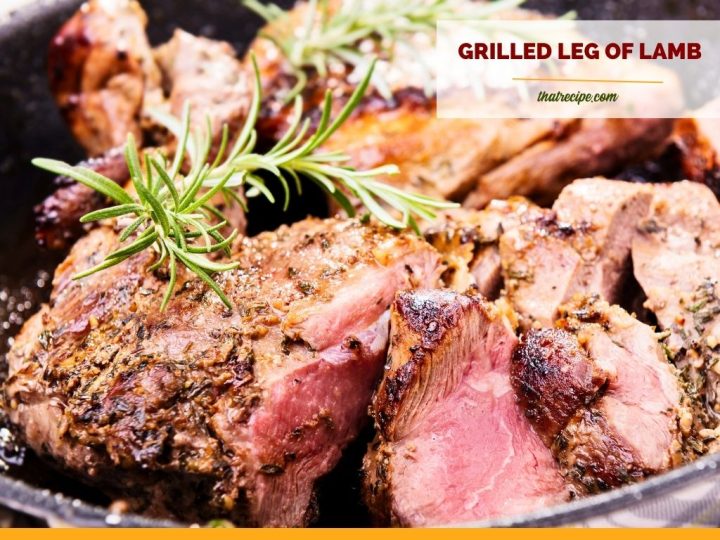 Ingredients
3 ½ - 4

pounds

leg of lamb, deboned and butterflied

2

tablespoons

dried rosemary

(or oregano or tarragon)

6

cloves

garlic

(minced)

½

cup

olive oil

½

cup

red wine vinegar or lemon juice

1

teaspoon

salt

½

teaspoon

black pepper
Instructions
Remove bone and butterfly a fresh leg of lamb or have the butcher do it for you.

Mix herbs, garlic, oil, vinegar or lemon juice, salt and pepper and place in heavy zip to lock plastic bag with the lamb. Work with your hands a few minutes to make sure all of the lamb is coated in marinade.

Refrigerate and allow to marinate overnight, turning at least once.

When ready to cook, remove lamb from refrigerator while preheating the gas or charcoal grill.

Grill over the flame for 5 minutes per side then over indirect heat. Turn and baste with marinade frequently, about 30 to 35 minutes until browned and done to your taste (an internal temperature of 140-145° for medium rare, 150° for medium).

Remove from heat and place on a cutting board covered in foil. Let rest 20 minutes. Slice and serve immediately.
Until next time, happy eating!
~Audrey