This easy grilled Rib Eye Steak with Green Sauce is a simple but impressive meal, perfect for a quiet date night at home.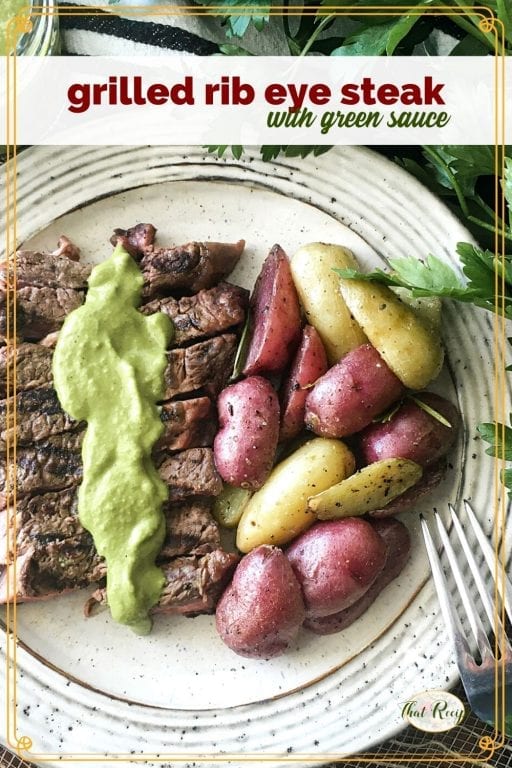 Perfect Grilled Rib Eye Steak Doneness
How do you like your steak? rare, medium rare, medium or well done?
I recently saw a social media post by Ree Drummond, aka Pioneer Woman, sharing instructions for medium rare grilled steak and people lost their minds!
Even though the instructions clearly stated to grill longer if you like it more well done, hundreds of people felt it necessary to blast her for enjoying her steak still pink.
Wouldn't it be nice to have nothing better to get indignant about than how someone else likes their steak?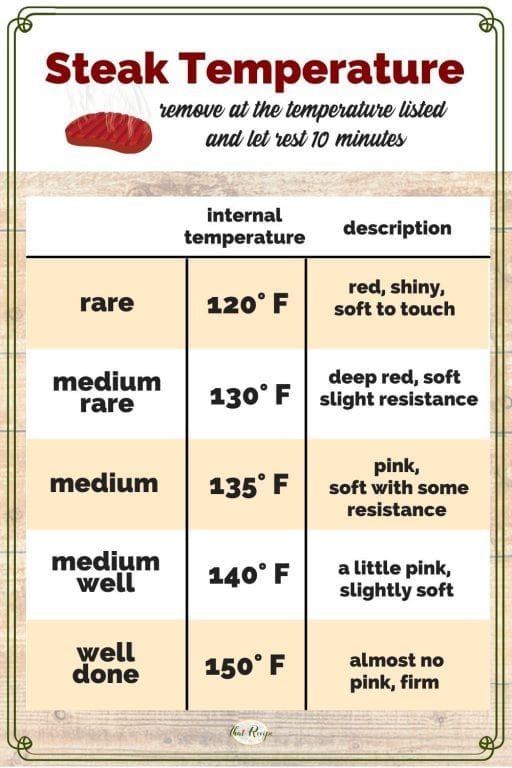 I suggest removing it earlier rather than later because you can always cook it a little more if it is too pink, but you can't "uncook" it.
Yes, you need to let rib eye steak rest.
Allowing the steak to rest for a few minutes before serving is key for a nice juicy steak (or any meat, actually). It allows the juices to be reabsorbed by the muscle fibers a bit. If you cut right into it all of the juiciness pours right out.
Fold a piece of aluminum foil in half and set it over the steak so the heat and steam will be trapped but not let the steak get soggy.
The steak will continue to cook from the residual heat while it is resting, so the temperatures in the chart are slightly lower than the eventual serving temperature.
More Recipes from #OurFamilyTable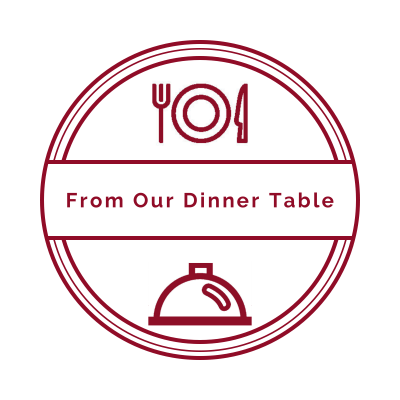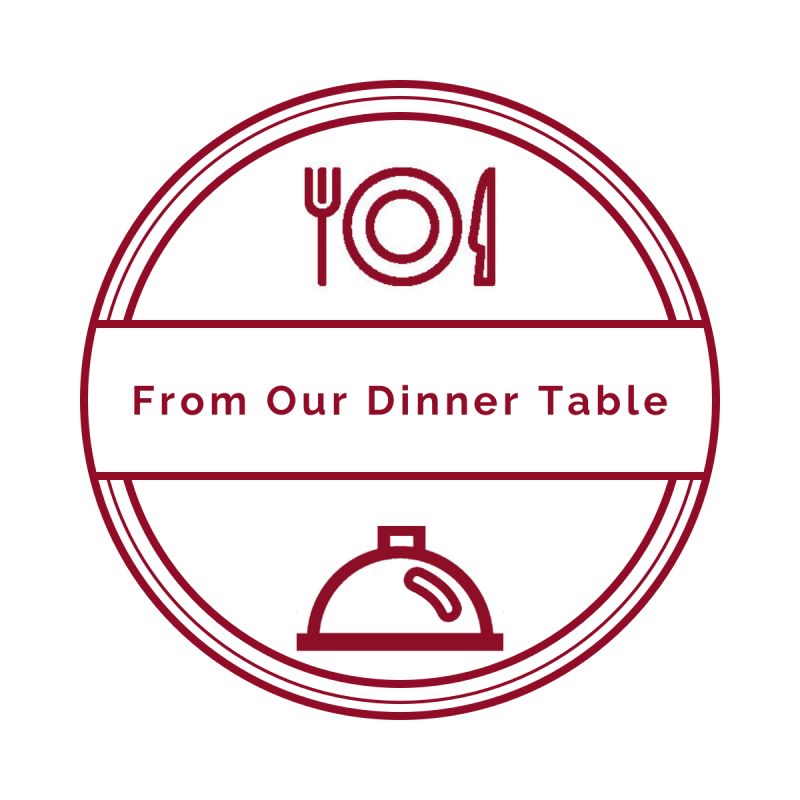 We share Recipes From Our Dinner Table! Join our group and share your recipes, too! While you're at it, join our Pinterest board, too!
Grilled Rib Eye Steak with Green Sauce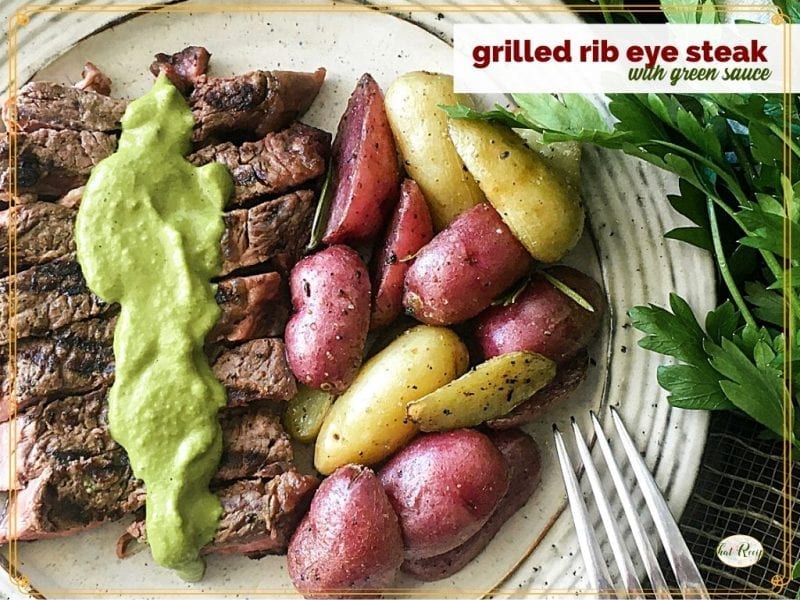 Ingredients
Green Sauce
½

cup

extra virgin olive oil

⅓

cup

red wine vinegar

1

cup

fresh parsley leaves

⅓

cup

fresh cilantro

2-3

cloves

garlic

(peeled)

¼ -½

teaspoons

crushed red pepper flakes

½

large

organic lemon

(washed and sliced )

1

teaspoon

ground cumin

salt and black pepper

(to taste)
Grilled Streaks
1 or 2

ribeye steaks

((4-8 ounces per person))

3-4

tablespoons

extra virgin olive oil

salt and pepper to taste
Instructions
Combine sauce ingredients in a blender or food processor, blend until smooth. Taste and adjust seasonings as desired. Pour into small serving bowl and set aside.

Brush steaks with olive oil and sprinkle with salt and pepper.

Brush grates of a clean gas grill (or cast iron grill on stove top) with olive oil and heat to medium.

Cook steaks over medium heat for 2-3 minutes, lift steak and rotate ¼ turn (do not flip) and cook another 1-2 minutes.

Flip and cook for 2-3 minutes, then lift and rotate steak ¼ turn to create those lovely cross marks.

Continue cooking for another few minutes, depending on how well you like the steaks done. Check the internal temperature with an instant-read thermometer a minute or two after the final rotation to determine final cooking time. (see chart above)

Remove from heat, tent with a piece of aluminum foil and allow the steaks to rest for 10 minutes before slicing and serving with green sauce on the side.
Notes
For best results, remove the steak from the refrigerator at least 30 minutes prior to grilling.
Sound fabulous? Share it!
More Grilled Beef Recipes
Until next time, happy eating!
~Audrey