Jump to Recipe
Print Recipe
Sourdough Orange Casserole Bread is an easy no-knead casserole bread perfect for breakfast, brunch, or as a tasty side for dinner.
What makes this Orange Sourdough Casserole Bread recipe so unique and delicious? The secret ingredient may surprise you: fresh orange juice and zest! The sweet orange flavor pairs perfectly with the sourdough tang.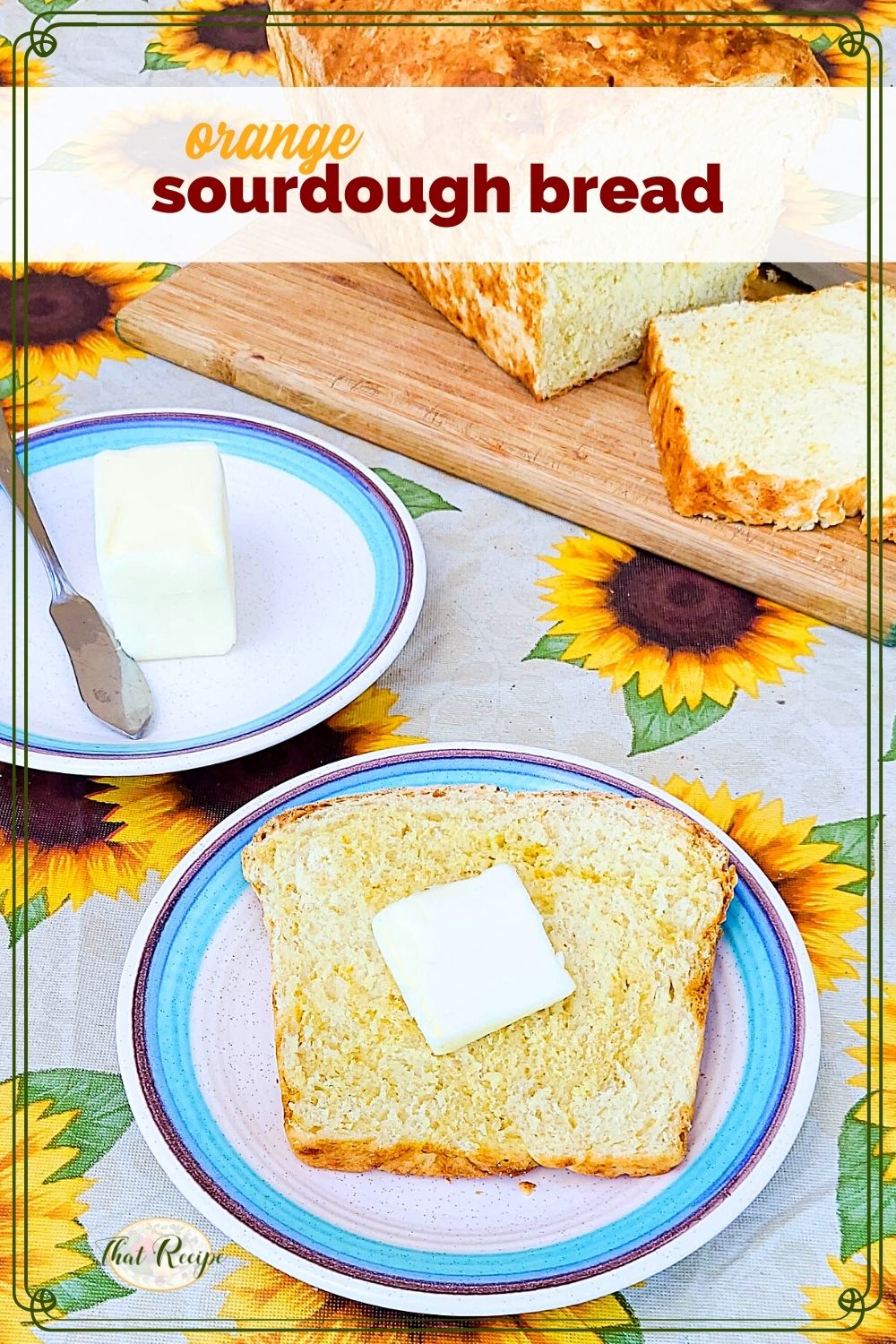 I am always looking for new ways to use my sourdough starter. When I found this recipe in an old pamphlet from The University of Alaska, Fairbanks Cooperative Extension I was intrigued.
The bread is a simple casserole bread that adds fresh orange juice and zest for a beautiful color and a nice sweet citrusy complement to the tangy sourdough.
About Sourdough Starter
Long before sourdough became trendy it was the leavener of choice for pioneers, miners and other homesteaders. None of this "hydration" talk or "discarding" starter nonsense (throw away food?! heaven forbid!). You used it to cook with regularly and always saved a bit to keep the starter going for the next recipe.
If you do not have sourdough starter ask around to see if you can get some. Sourdough fans love to share starter, knowledge and recipes. Or you can make your own (it will take a week or more) with these easy instructions from my blogging buddy Erin at The Spiffy Cookie.
What is Casserole Bread?
Casserole Bread is a wonderfully simple no-knead bread. Instead of kneading for 5-10 minutes like traditional yeast bread recipes you simply beat it with a mixer like quick bread. You don't add the extra flour you would need for traditional kneading making it lighter overall.
It still goes through the double rise like most yeast bread recipes to develop that sturdy crumb.
The term "casserole bread" is used since it is normally baked in a casserole dish. Or, if you keep your casserole pans at the back of the cupboard and don't feel like crawling back to get them (like me!) use a loaf pan.
What Type of Oranges to Use for Orange Sourdough Casserole Bread
You can use any type of orange you prefer. Blood oranges will give the bread a pinkish hue, Cara Cara will be brighter orange.
Or you could even try tangerines, lemon, lime, etc.
More Sourdough Recipes from #OurFamilyTable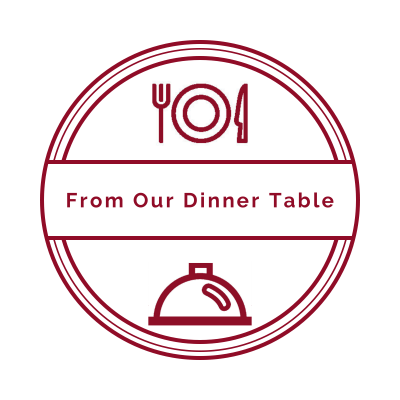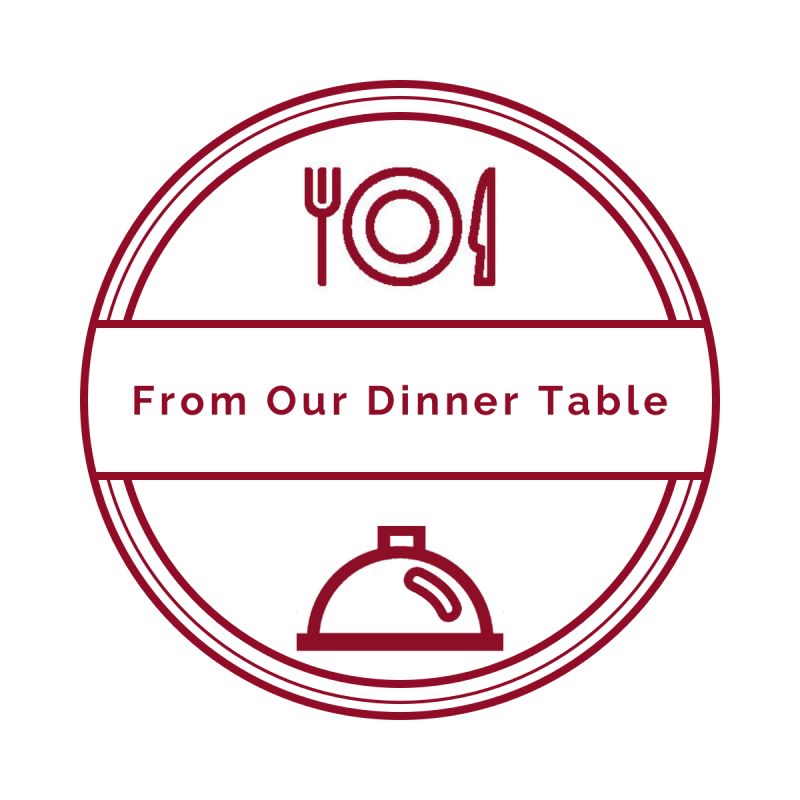 Do you need more ideas for your sourdough starter? Our Family Table bloggers have a few suggestions for you:
Spectacular Sourdough

We share Recipes From Our Dinner Table! Join our group and share your recipes, too! While you're at it, join our Pinterest board, too!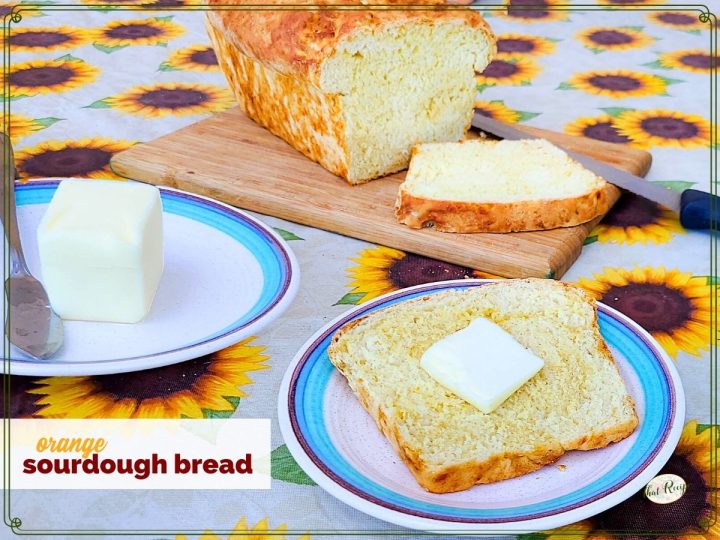 Ingredients
4

cups

all purpose or bread flour

2

tablespoons

sugar

2

tablespoons

oil, shortening or butter

1

teaspoon

salt

2

cups

fresh sourdough starter

1

teaspoon

baking soda

1

large

orange, zested and juiced
Instructions
In a large mixing bowl mix, flour, sugar, oil and salt for a few seconds until blended.

Add the sourdough starter and beat on medium for two minutes. Let rise in the mixing bowl until doubled, 1½ - 2 hours.

Add baking soda, orange juice and zest, mix for 30 seconds.

Place in a greased casserole or loaf pan. Let rise 40 minutes.

While bread is rising the second time, preheat oven to 375℉.

Bake bread until it sounds hollow when tapped on top, about 50 minutes.

Let cool on a cooling rack before slicing.
Sound fabulous? Share it!
Until next time, happy eating!
~Audrey