Jump to Recipe
Print Recipe
Simple sugar cookies with a cut out filled with melted hard candies to form a stained glass window. Two treats in one. 
Stained Glass Window Cookies are a simple sugar cookie with melted hard candies in the center. No extra decorating needed and two treats in one. SCORE!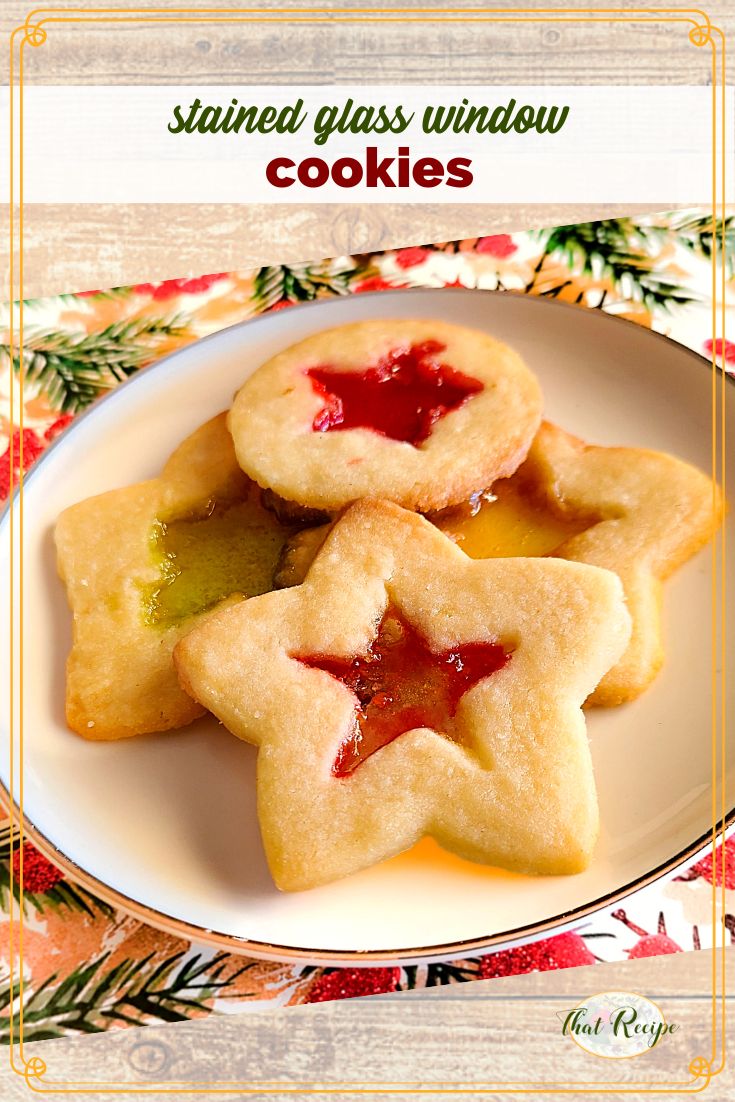 The basic concept for these cookies is simple: roll the dough and cut out like regular sugar cookies. Then cut out a shape in the center and add some hard candies.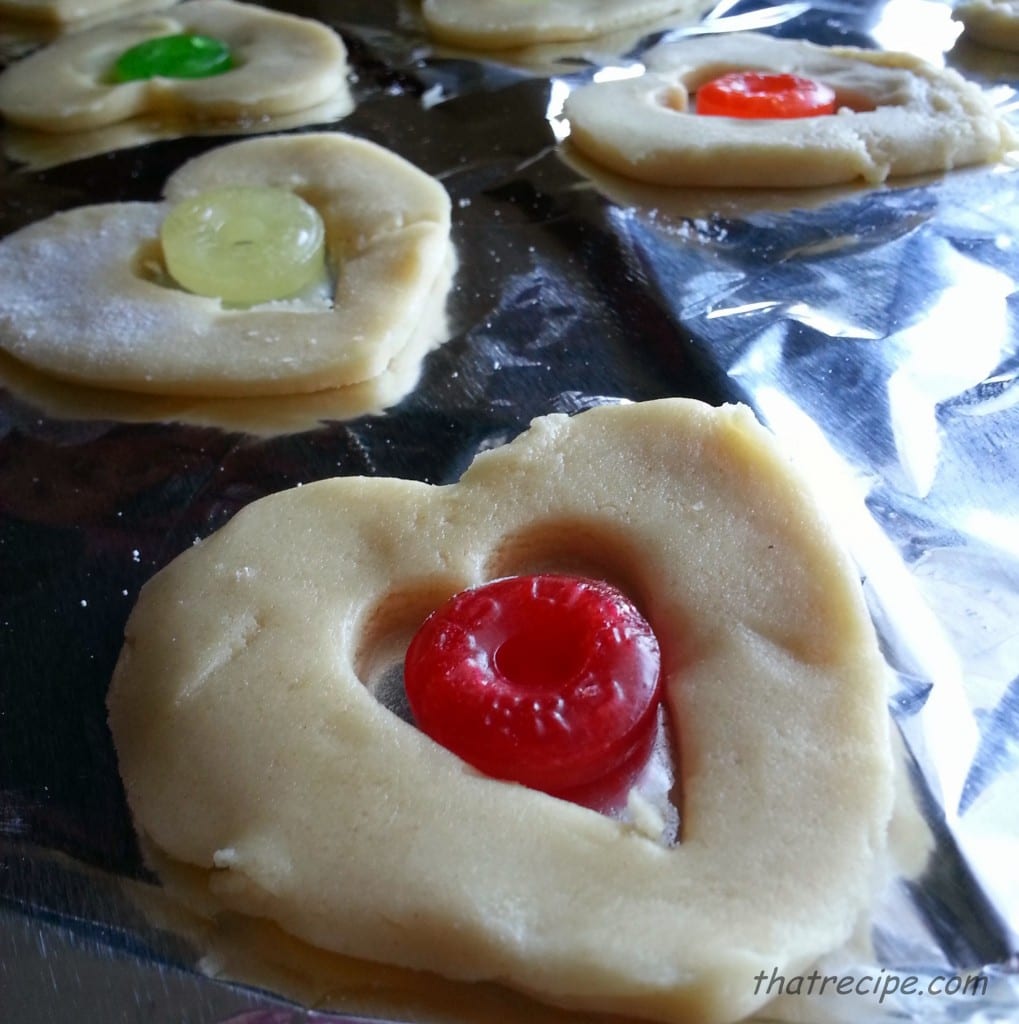 Once baked, the candies melt and resemble stained glass.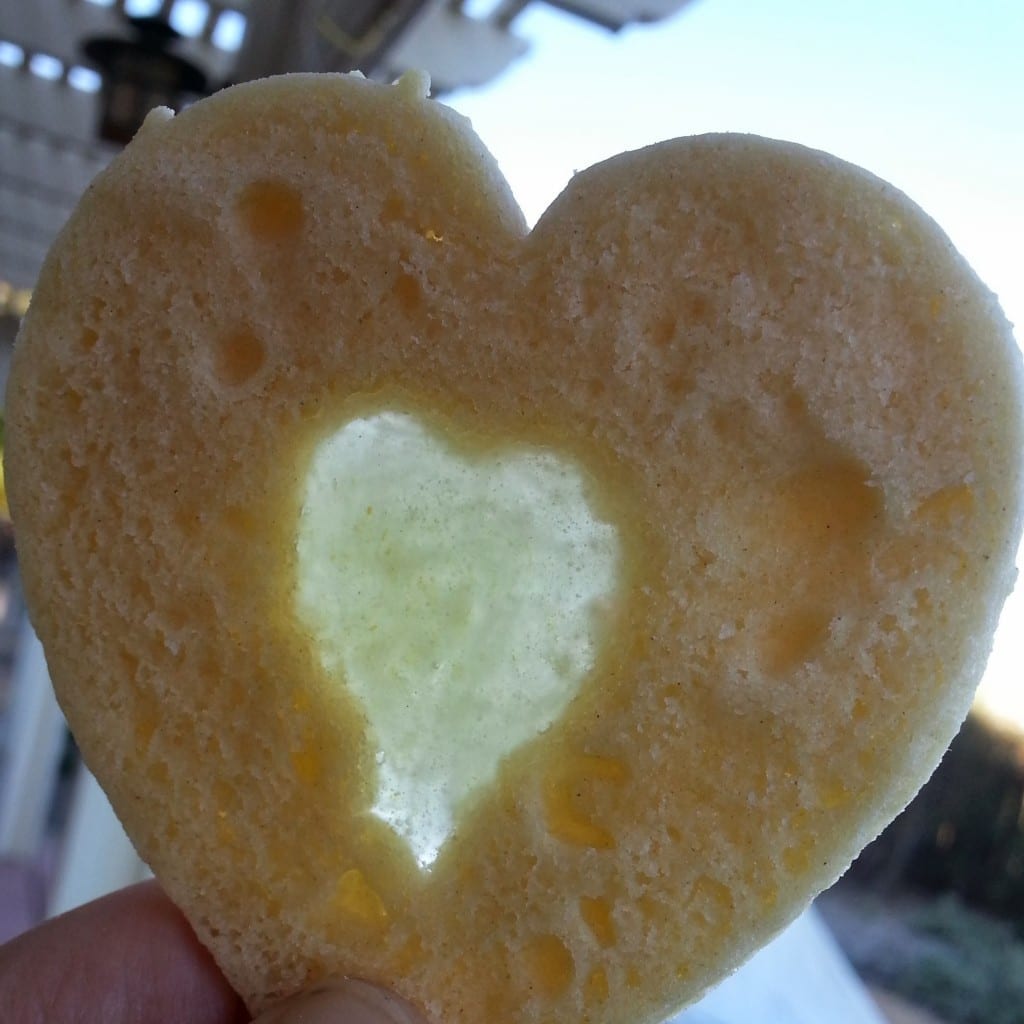 Stained Glass Window Cookies for any occassion
You can use any outer shape and any inner shape to specialize them for any holiday:
hearts for Valentine's day
bells or hearts (or bells with hearts) for a wedding/ bridal shower
stars for Christmas or 4th of July
ovals with a few pieces of different color candies for Easter eggs
circles for Olympic rings
any other shape for "just because they are fun to make and eat"
One word of caution: LINE THE COOKIE SHEETS!
I guess that is 4 words.
But, this is not an option for these cookies. When you remove the cookies from the oven the candy will still be liquid but it will harden quickly. You will lose all of the candy if you remove the candy before it hardens, but once it hardens you will need an ice pick or a long hot soak to get it off. I lost a whole dozen!
Use a silicone baking mat or parchment paper not aluminum foil since the candy could stick to that too.
More Holiday Cookies Recipes from #OurFamilyTable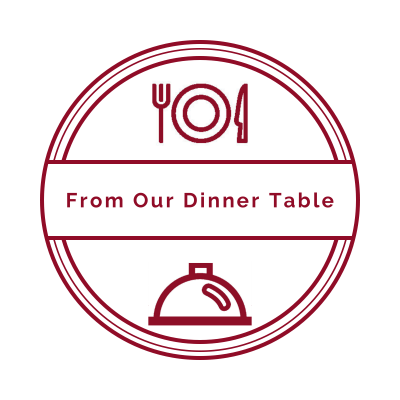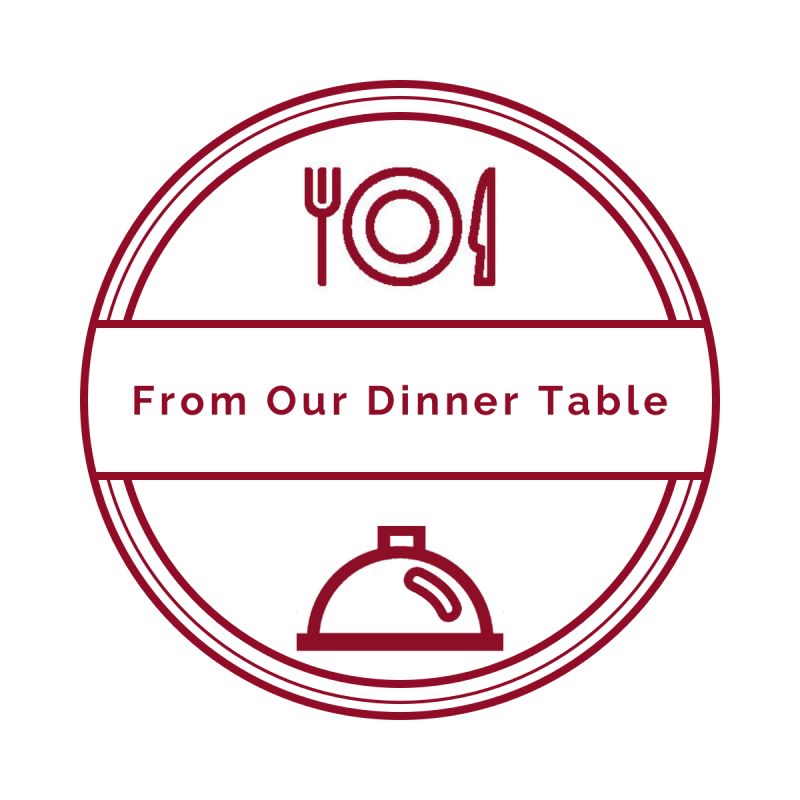 Tis the season for COOKIES! And we've got some delicious ideas for you.
Holiday Cookie Exchange Recipes

We share Recipes From Our Dinner Table! Join our group and share your recipes, too! While you're at it, join our Pinterest board, too!
Stained Glass Window Cookies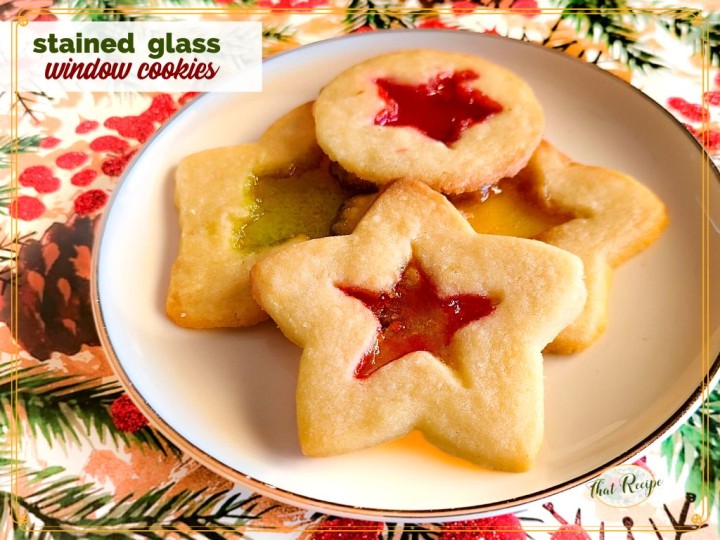 Ingredients
1

cup

sugar

¾

cups

shortening

(or half shortening and half butter/margarine)

1

teaspoon

vanilla extract

(or ½ teaspoon lemon extract)

2

eggs

2½

cups

all purpose flour

1

teaspoon

baking powder

1

teaspoon

salt

40-50

hard ring shaped candies

(or any hard candy, break bigger, thicker candies if using)
Instructions
In a large bowl mix sugar and shortening in a large bowl until creamy. Add vanilla and eggs.

Stir in flour, baking powder and salt until combined and a soft dough is formed. Cover and refrigerate at least one hour.

Preheat oven to 375° F. Line cookie sheets with a silicone baking mat or parchment paper.

THIS IS NOT OPTIONAL! The candy will stick to your pans once it melts and re-hardens and will not come off without a lot of soaking.

Roll dough to ⅛" thickness and cut out outer shapes. Move to cookie sheets then cut out inner shapes with small cookie cutters or freehand with a knife. I use approximately 3" circles or hearts for the outer cookie and 1" cutters for the inside shape.

Put a ring shaped candy in the hole of each cookie. Bake for 7-8 minutes, watching carefully. As soon as the candy is melted and the cookies just start to turn tan remove from oven to avoid scorching. If the candy has not completely filled the hole immediately spread with a knife.

Slide foil or parchment paper off of cookie sheet and on to a cooling rack and allow cookies to cool completely. Remove cookies from foil/parchment, they might stick a little at first so you may need to peel the foil/parchment from the back to be sure to remove it all.
Sound fabulous? Share it!
More Christmas Treats
Until next time, happy eating!
~Audrey