Jump to Recipe
Print Recipe
Irish Coffee is a deliciously sweet spiked coffee that makes a nice way to celebrate St. Patrick's Day or warm up on a cold winter's night.
Irish Coffee is quite easy to make: brew up some strong coffee, add sugar and Irish whiskey and some thick cream on top. Then curl up in front of the fireplace to relax and enjoy!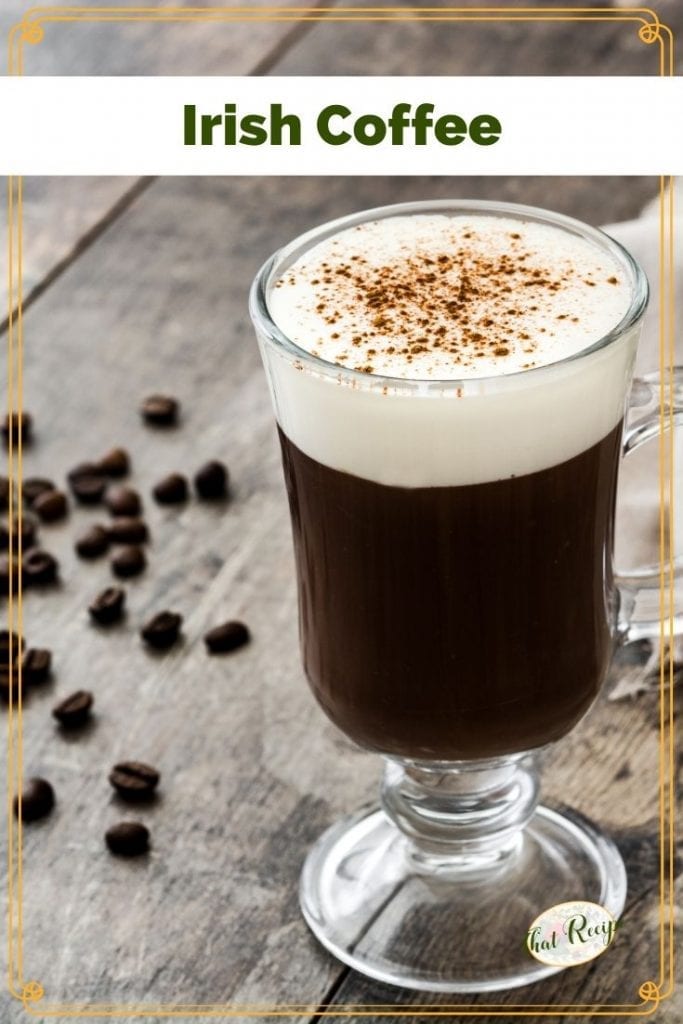 As any fan of Blue Bloods knows, the trick to keeping the cream on top is to hold a spoon upside down over the coffee then pour the cream slowly on to the back of the spoon.
It takes practice to get it right. Luckily if you mess up you can drink the evidence.
Mint is NOT Irish
Wait! Where's the mint?
Prepare for your mind to be blown... mint is NOT Irish!
But, thanks to the Shamrock Shake most Americans assume it is. And restauranteurs, marketers and even my fellow food bloggers make it worse by creating mint desserts and promoting them every March.
Mint is as Irish as green beer, corned beef and Lucky Charms.
Whiskey versus Whisky
Speaking of traditional Irish things...
Basically they are the same except for country origin. Whiskey is the correct spelling for the spirits distilled in Ireland and the United States. Whisky is distilled in Scotland and Canada.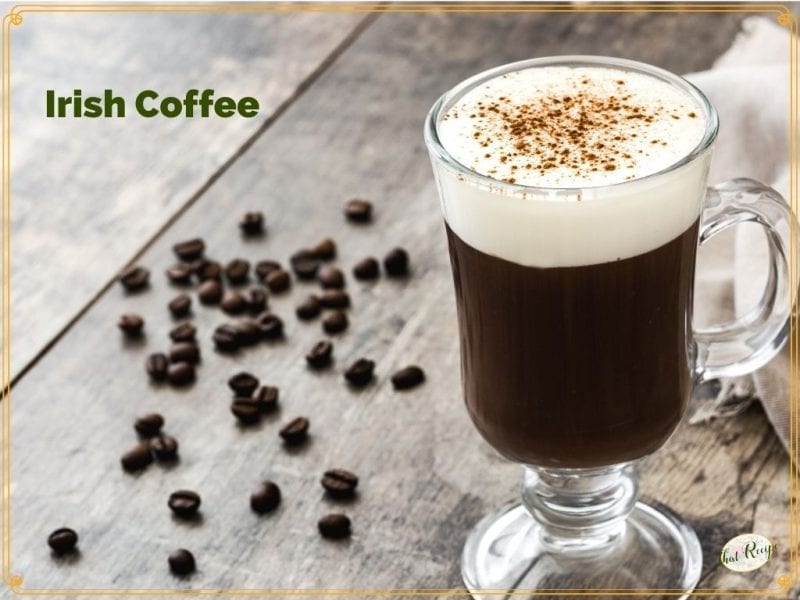 Ingredients
1 ½

ounce

Irish Whiskey

2

teaspoons

sugar

8

ounce

hot coffee

heavy whipping cream

(to taste)
Instructions
Warm coffee mug or stemmed glass coffee mug with hot water just before mixing.

Pour whiskey and sugar into mug. Fill with coffee, leaving room at the top to add the cream. Stir thoroughly.

Using the back of a spoon, slowly pour the cream so it sets on top of the mixture. Do not stir the cream into the coffee mixture. Sip through the cream for a traditional taste.
Until next time, happy eating,
~Audrey