Jump to Recipe
Print Recipe
Homemade Chicken Liver Pate based on my family's recipe handed down for generations made easier thanks to modern food processors.
This Chicken Liver Pate recipe has been in my family for generations and is a staple at holiday meals. Pate at Thanksgiving may sound odd to you, but it is de rigueur for the Lalanne clan.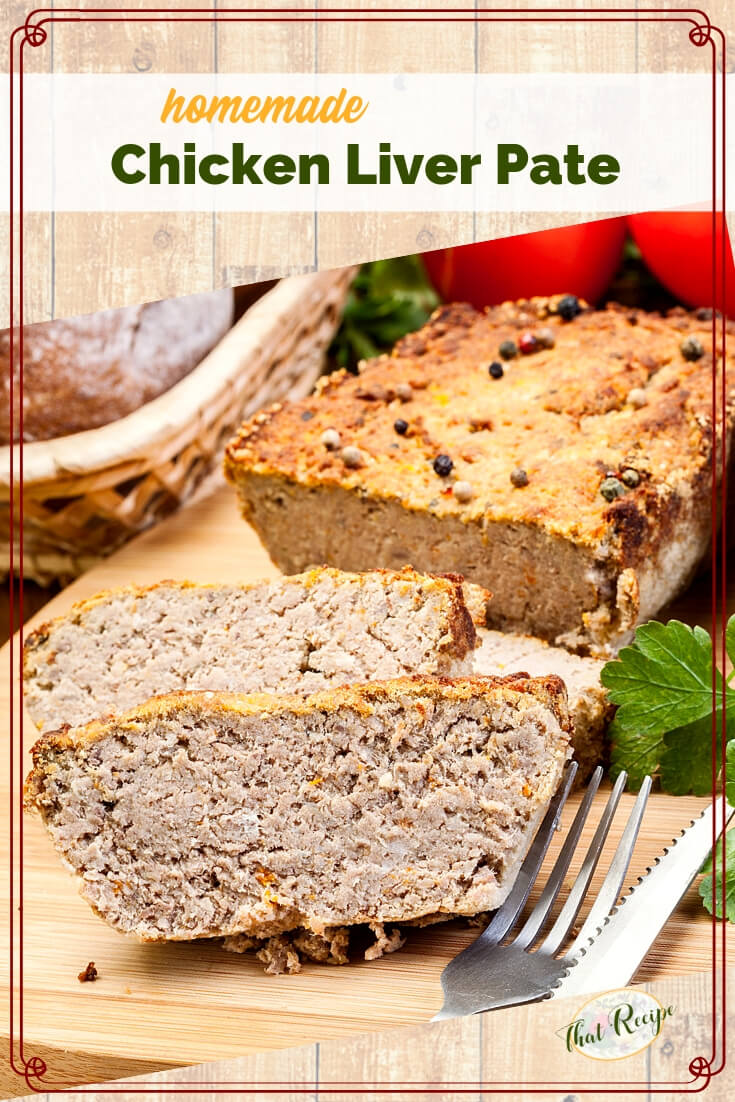 This pate recipe has a firmer texture than some versions that are made with just liver thanks to the sausage. I prefer it to the paste like varieties, but that could be due to the fact that this is what I grew up on.
Special Equipment Needed For Chicken Liver Pate
The advent of the food processor has made this recipe much easier. A few quick pulses and you are done. Otherwise you can grind the livers in a manual hand cranked food grinder as my great grandmother and her daughters used to do in days gone by. Or just chop then very fine.
You will also need 2 standard garden bricks to weigh down the pate at the end and compress it into a loaf.
If you do not have any bricks you can put another loaf pan on top of the pate and add a few cans of beans, or soup, or just about anything to weigh down the loaf.
More French Recipes from #OurFamilyTable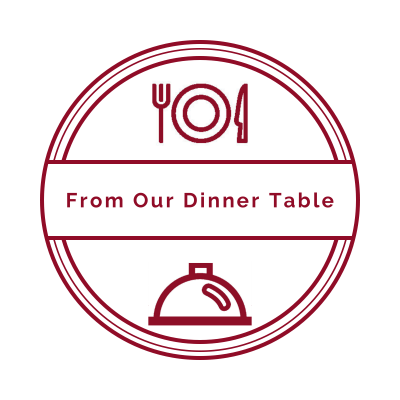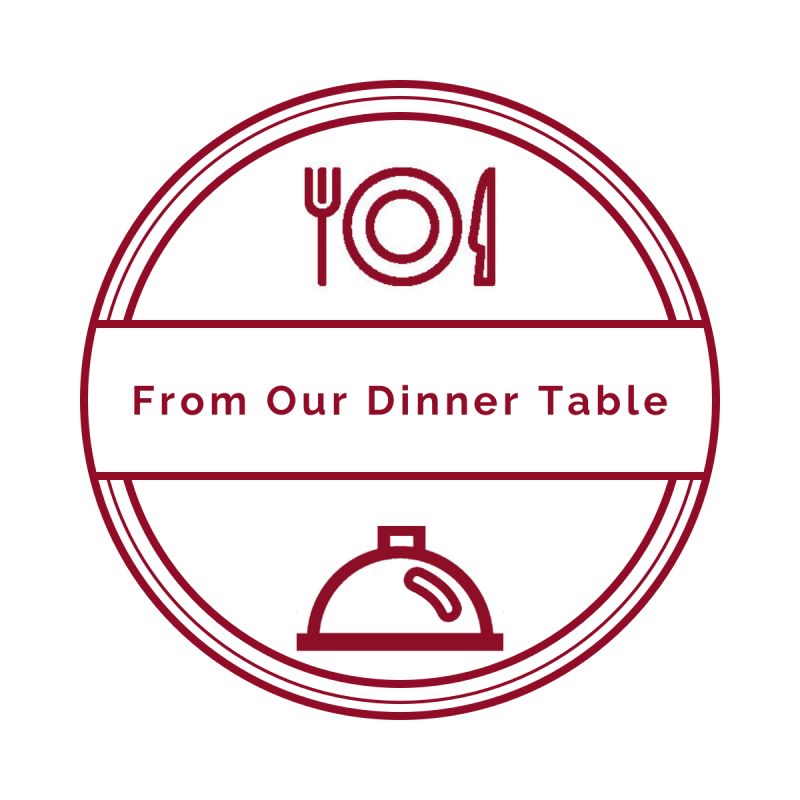 Enjoy some of these classic French dishes from the #OurFamilyTable bloggers:
Get More Fabulous French Recipes:
Chicken Liver Pate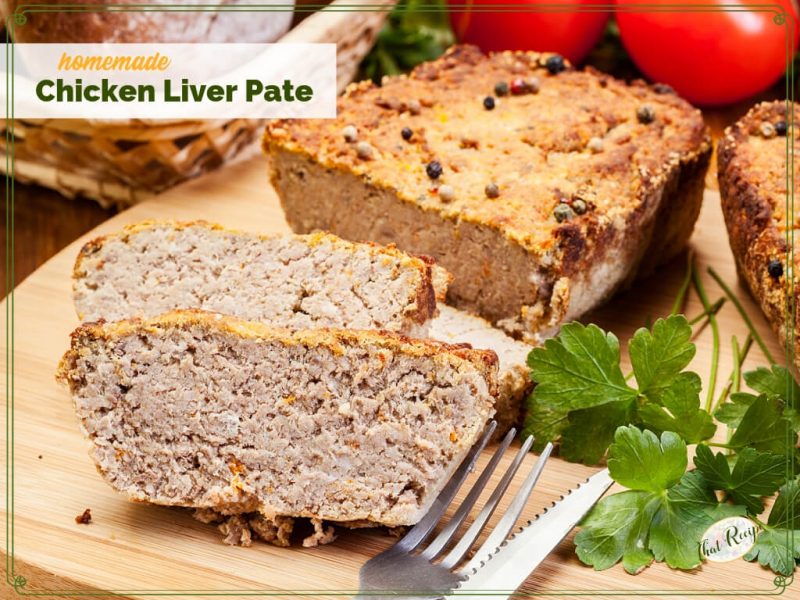 Ingredients
1

pounds

ground chicken livers

2

pounds

pork sausage

1

small

onion

(chopped)

4

cloves

garlic

(minced)

3

large

eggs

2

tablespoons

parsley

(chopped)

3

ounce

dry vermouth

salt and pepper to taste
Instructions
Preheat oven to 350°.

Food processor - Quickly pulse liver until crumbly, remove. Pulse garlic cloves until minces. Add onions and pulse until chopped. Add remaining ingredients and process until combined.

Or pre chop/ grind livers, garlic and onions. Mix all ingredients together by hand.

Put in 2 loaf pans. Cover with foil. Set in a pan of water and bake at 350° for 1 hour. Reduce heat to 250° and cook for 2 hours longer.

Cool ½ hour. Leave the foil on top and place brick on top for ½ hour. Drain to remove excess fat. Replace foil and brick; place in refrigerator overnight. Finished pate will be about an inch thick.

Serve chilled. This can be prepared ahead of time, wrap each loaf in foil then put in a zip to lock bag.
Notes
You will need 2 bricks or something of the equivalent size and weight to press the pate down after baking.
Sound fabulous? Share it!
Until next time, happy eating!
~Audrey
More Lalanne Family Recipes