Looking for an easy quick bread bursting with citrus flavor and bright orange color? Try this Cranberry Whole Orange Bread.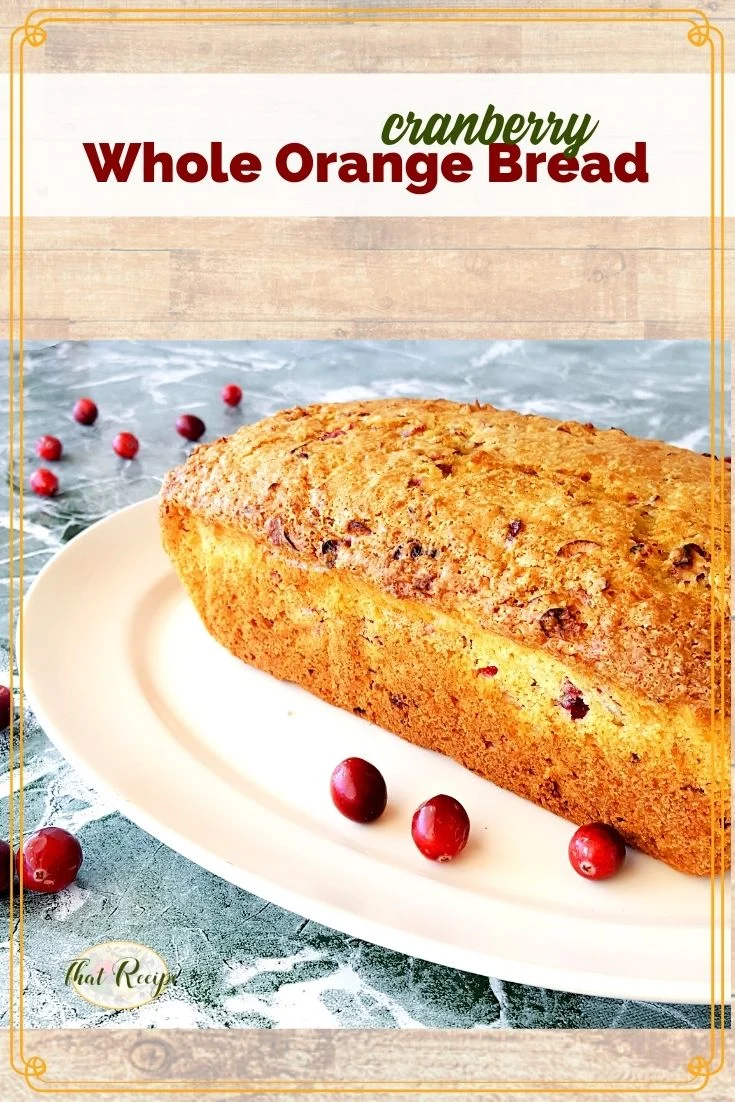 Before we jump into the recipe, I want to tell you a few things about the ingredients:
Cranberries: I sure hope you can still buy some fresh cranberries this late in the season or you saved a few bags in your freezer. If not, you can use fresh or frozen blueberries instead.
Oranges: As much as I love navel oranges, you don't want to use them for this recipe. They have too much pith (the white stuff in the peel) that can make this bitter. Also, since you are going to use the entire orange, peel and all, I highly recommend using organic fruit or at the least scrub the peel very well before using.
Cranberry Whole Orange Bread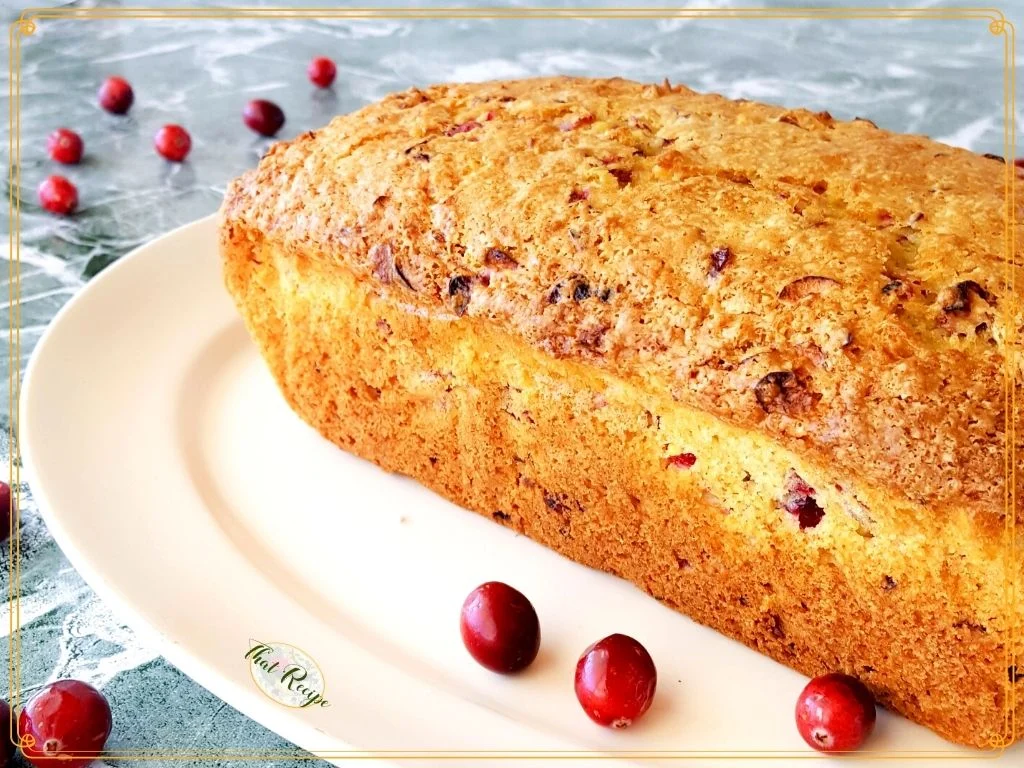 Ingredients
2

small thin skinned organic oranges

⅓

cup

sugar

1

large egg

⅔

milk

1

tablespoons

melted butter

1 ½

cups

all purpose flour

1 ½

teaspoons

double acting baking powder

½

cup

fresh or frozen cranberries or blueberries

(roughly chopped)
Instructions
Preheat oven to 350 degrees. Grease a loaf pan.

Remove the stems from the oranges and cut into quarters. Remove seeds. Puree in food processor or blender until smooth. You should have about ⅔ cup of orange puree.

Add egg, milk and melted butter and pulse a few times until combined.

In a mixing bowl, whisk together flour, baking powder and sugar. Add liquid and fold until moistened. If batter is too dry add additional milk a tablespoon more at a time.

Fold in chopped cranberries.

Pour batter into prepared loaf pan. Bake at 350 degrees until toothpick inserted in the center comes out clean.
More Fresh Cranberry Recipes