Creamy Lemon Herb Salad Dressing uses fresh herbs and preserved lemons for a burst of flavor that mixes up in less than 2 minutes. Take that preservative laden bland bottled dressing!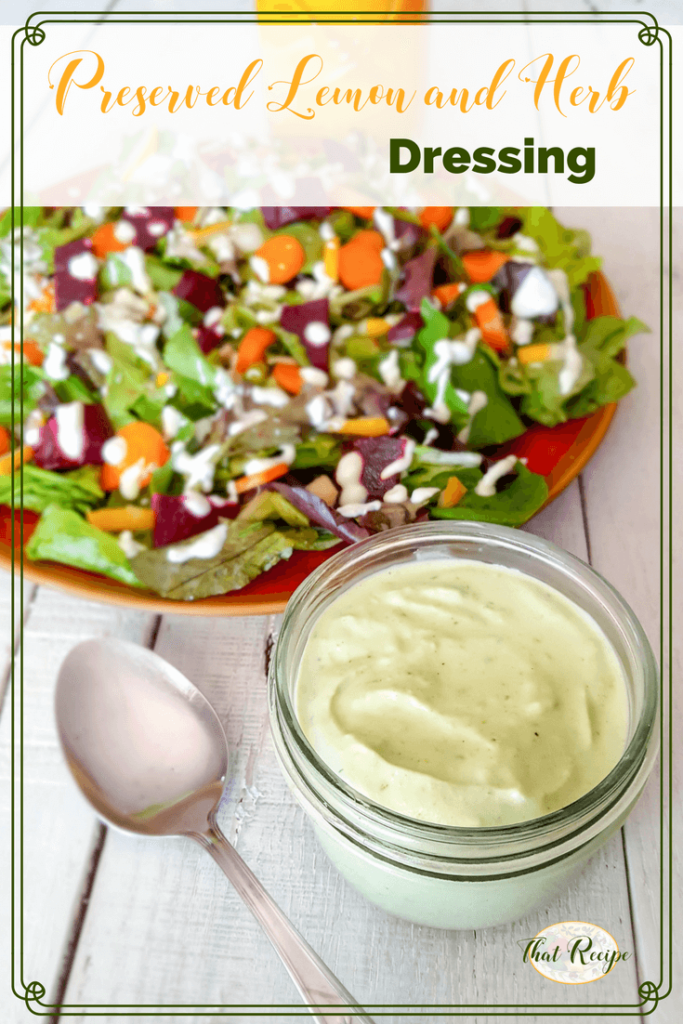 What in the world are preserved lemons?
I asked the same thing when I first saw a recipe calling for them. They are simply lemons preserved in salt which ends up making them taste like lemons on steroids.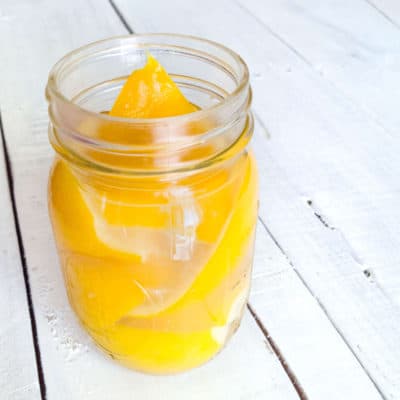 They are used quite a bit in Mediterranean cooking (Greek, Moroccan, Lebanese, Israeli, Algerian, etc. etc.). And they couldn't be easier to make, just cut the lemons in quarters without going all the way through, add some salt and pack them in a jar to brine for a few weeks. The lemon juice softens the lemon peel and the salt draws out the water leaving you with an intense lemon flavor.
And they last an incredibly long time. You can get my detailed instructions for making them in this post I wrote on Harvest2U.
How else would I use preserved lemons?
Chicken Tagine (chicken with lemon and olives) is probably the recipe most Americans would associate with them.
They are delicious in salads like this Mediterranean Pasta Salad.
There is also Chermoula, a North African green sauce (like pesto).
You could use the brine to make some amazing Bloody Marys.
But I don't have preserved lemons, can't I just use regular lemon?
Sure, I even added a note at the bottom of the recipe to explain how I would change it. The flavor might not be as lemony, but it still works.
Creamy Preserved Lemon and Herb Dressing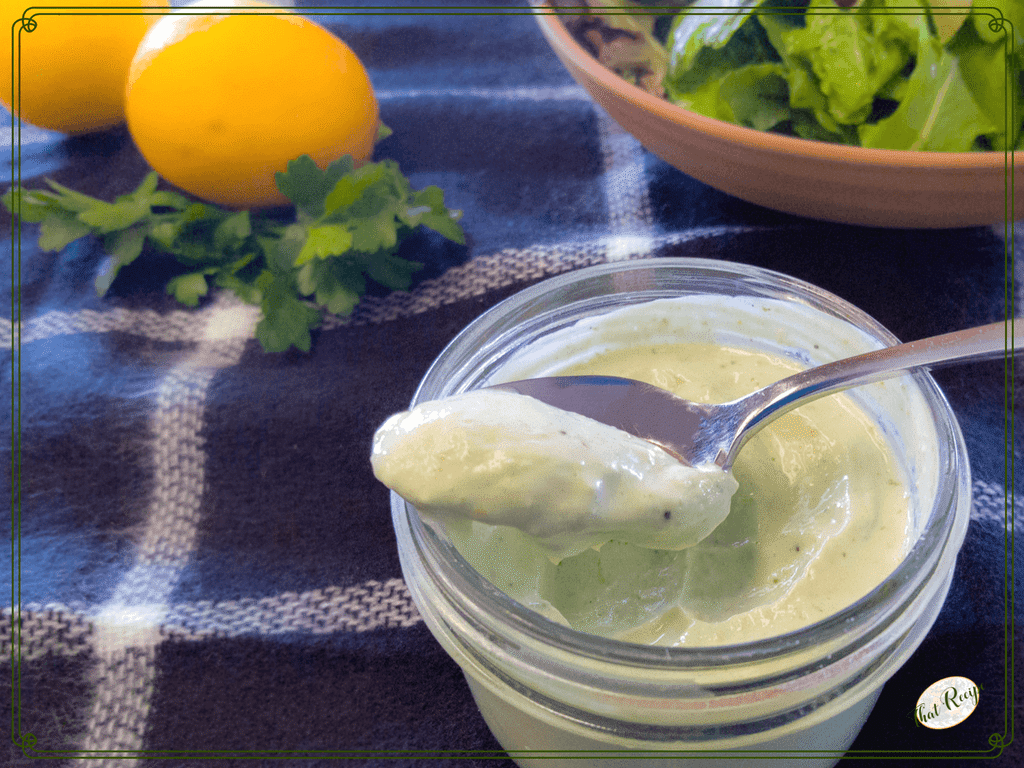 Ingredients
¼

preserved lemon

½

cup

yogurt

2-3

tablespoons

olive oil

2-3

tablespoons

fresh herbs

(for example: chives, cilantro, parsley)

⅛

teaspoon

freshly ground pepper

milk for thinning if desired
Instructions
Rinse the preserved lemon to remove some of the saltiness.

Add all ingredients except milk to a blender or food processor. Blend until smooth. Thin with milk if needed.

Serve immediately or let sit for at least 30 minutes to intensify the flavors.
Notes
If you do not have preserved lemon you can substitute the zest of 1 fresh lemon and ¼ teaspoon salt, plus use the lemon juice for thinning. 
More Salad Dressing Recipes