Jump to Recipe
Print Recipe
Step by step instructions for making homemade candy corn this Halloween, or anytime you need a candy corn fix.
Homemade Candy Corn is easy to make and tastes so much better than the store bought stuff. Make it yourself today and you will never go back.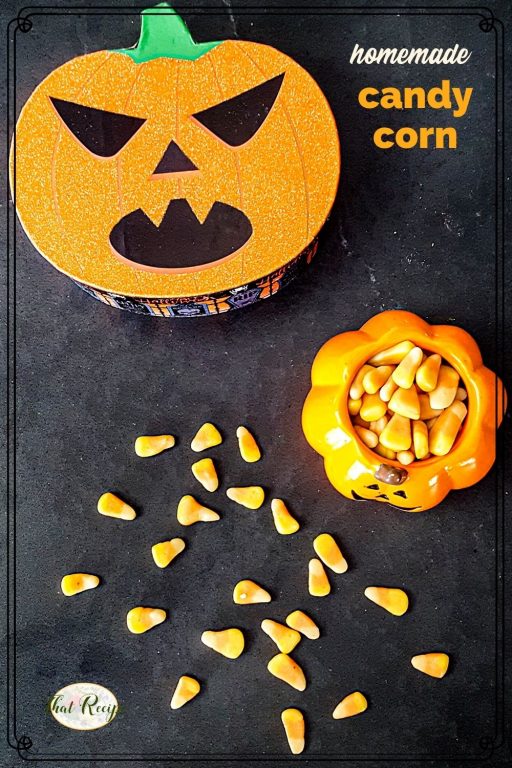 I love candy corn and mellow cream pumpkins so much that my husband wisely hid the bag he bought for our son so I didn't eat them all. Who knew you could actually make them?
I have tweaked the directions since I originally posted this. The first time I used Alton Brown's recipe and directions, but after making them a few more times I have found that it needs to be cooked a little longer or it is far too soft. And his rolling and cutting steps seemed a bit confusing and cumbersome.
The latest batch I made for these photos used half corn syrup and half honey. The flavor was amazing! Don't feel limited by the vanilla extract either. My husband got some fruity flavored patriotic candy corn over Labor Day that was really tasty too.
Haunted Halloween Recipes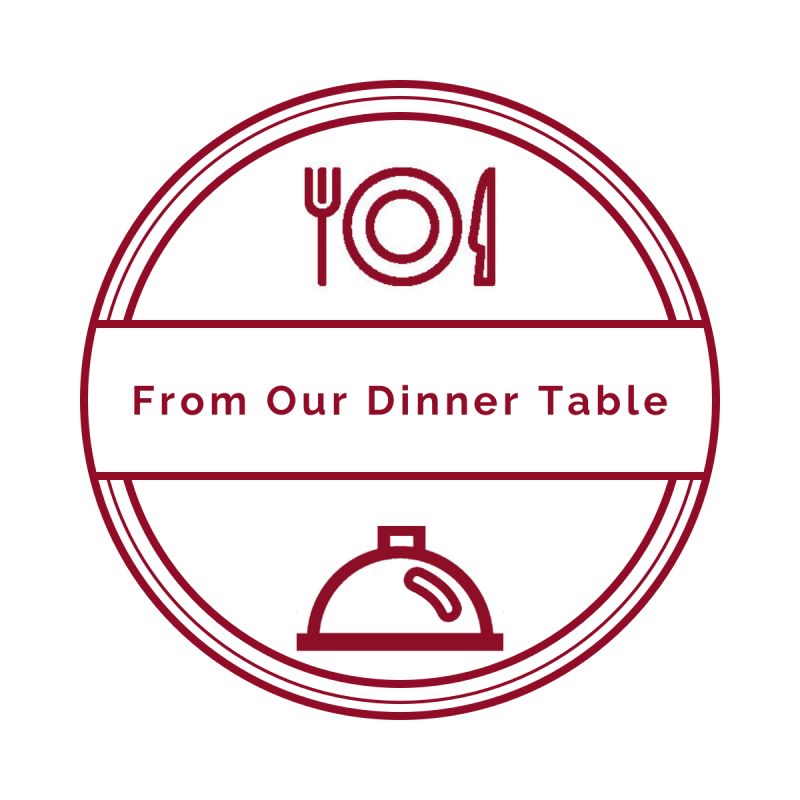 I have joined up with some of my favorite bloggers to bring you fun and tasty recipes for

We share Recipes From Our Dinner Table! Join our group and share your recipes, too! While you're at it, join our Pinterest board, too!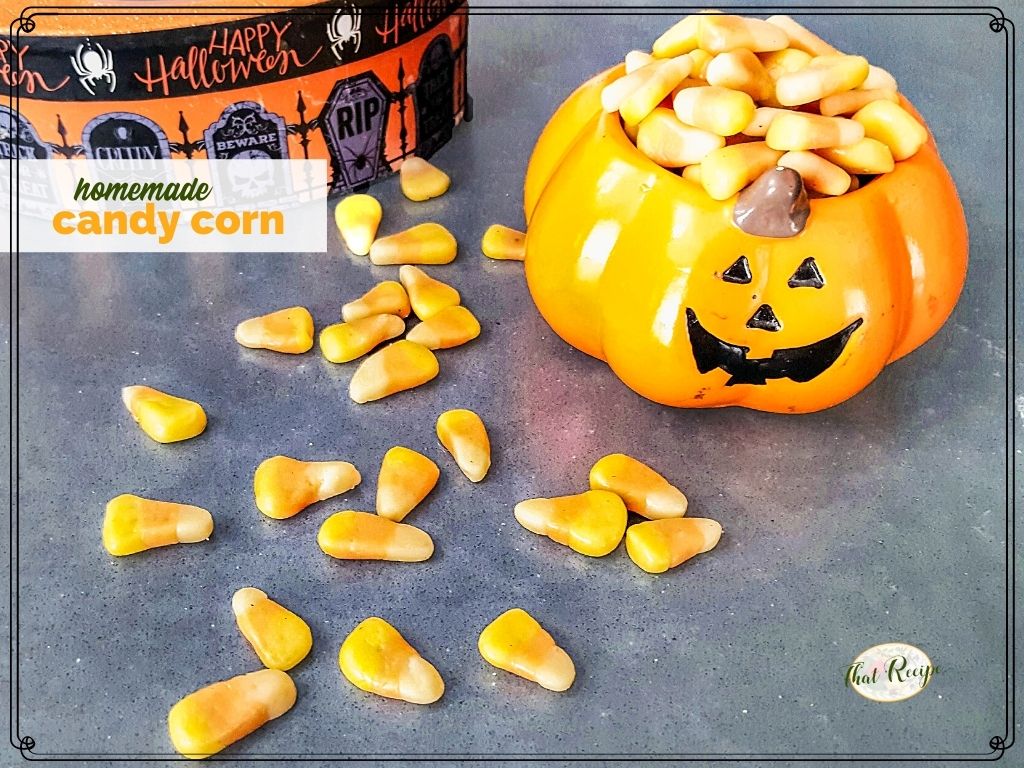 Ingredients
1 ¼

cup

powdered sugar

6 ½

teaspoons

nonfat dry milk

¼

teaspoon

kosher salt

½

cup

granulated sugar

⅓

cup

light corn syrup

( (or add half honey half corn syrup))

2 ½

tablespoons

water

2

tablespoons

unsalted butter

1

teaspoon

vanilla

red and yellow gel paste food coloring
Instructions
Line a rimmed baking sheet with parchment paper or aluminum foil and grease well.

Sift the powdered sugar, dry milk and salt into a medium bowl and whisk together .

Combine the granulated sugar, corn syrup and water in a 2-quart pot. Place over medium heat, cover and cook for 4 minutes. Add the butter, clip on a candy thermometer and bring the sugar syrup to between 235-240° F, 2-3 minutes. Remove from the heat and remove the thermometer.

Add the vanilla and the dry mix and stir until well combined. Pour onto a cookie sheet lined with parchment paper or aluminum foil. Cool for 10 to 15 minutes, until the mixture is cool enough to handle.

Divide the dough into 3 equal pieces. Pinch off about a third of one ball and add it to one of the other two balls.

Leave the small ball white.

Add red and yellow coloring to the medium sized ball to make orange.

Add yellow coloring to the larger ball.

Roll each color of dough into a strand about 18 inches long. Cut each strand in half then roll each piece into a strand that is about ½ inch thick and 22 inches long.

Lay three colored strands on top of each other - yellow, orange, then white (yes, my photo is in the wrong order) and press them together using your fingers.

Shape each multi-colored strand into a triangular rope with white on top and yellow on the bottom.

Then lay it on it's side with the skinny (white) end away from you and the yellow next to you. Use a sharp thin knife dipped in water to cut each wedge into individual candies cutting from the small end through to the larger end. I found this method helps them keep their shape best.

Press gently to reshape and smooth out the cut edges as needed (dip fingers lightly in water if it becomes too sticky).

Lay the candies on a piece of parchment until dry, at least 2-3 hours. Store in an airtight container.
Other Halloween Recipes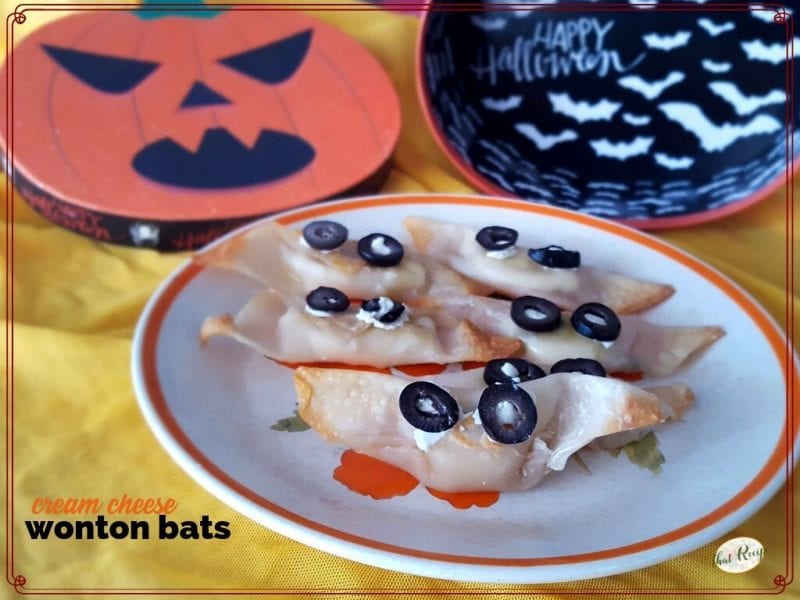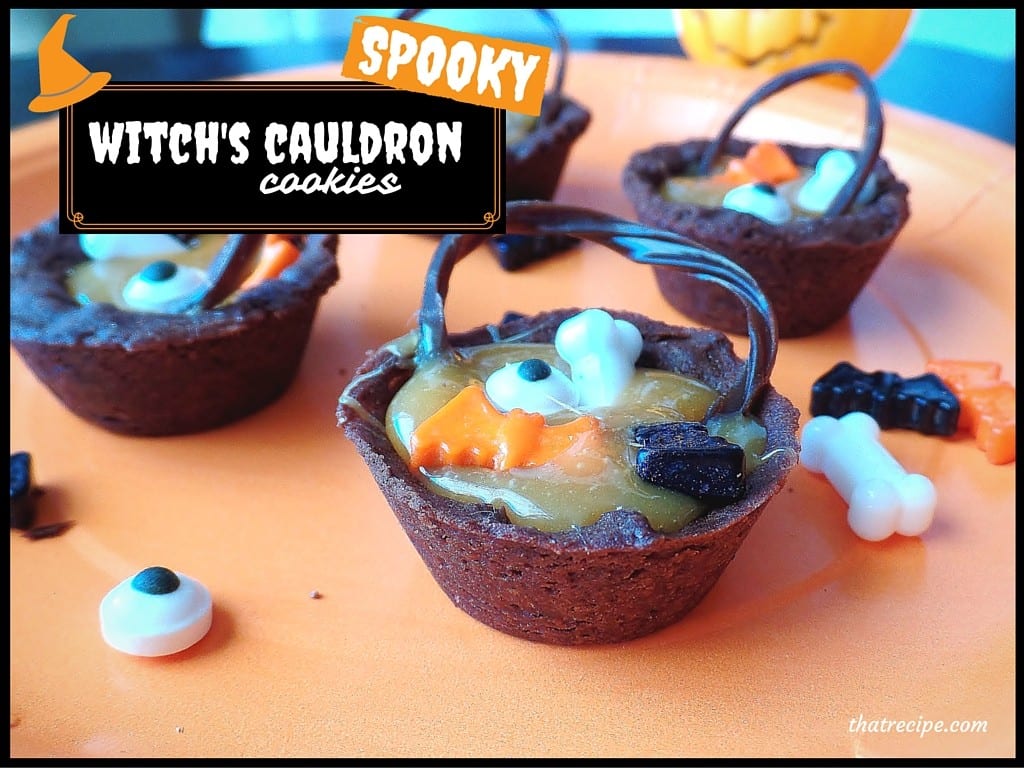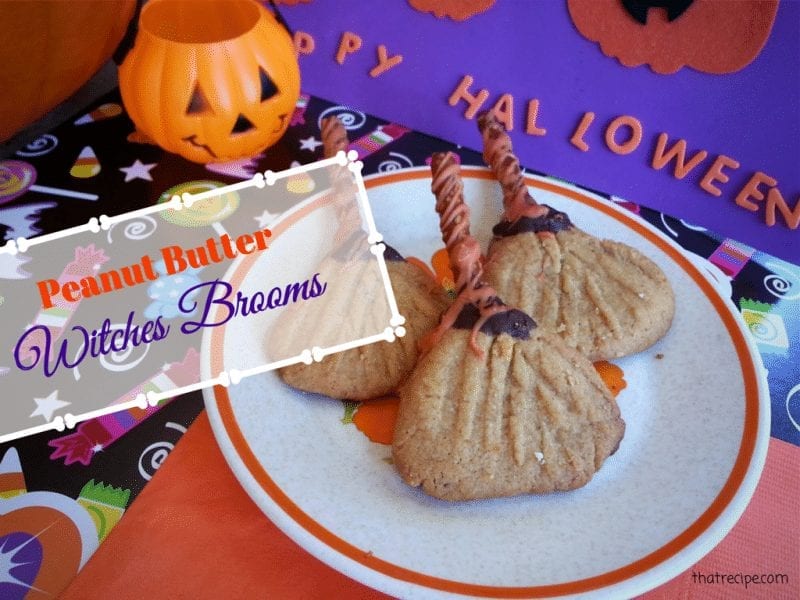 Until next time, happy eating.
~Audrey