Jump to Recipe
Print Recipe
Turkish Delight (Lokum) is the storied candy from the Ottoman Empire. Soft, chewy and fragrant these morsels are sweet bites of happiness.
Turkish delight is a unique, melt-in-your-mouth delicacy that is popular around the world, and making it at home is surprisingly easy and rewarding.
Learn how to make an authentic Turkish Delight, plus plenty of variations, from simple ingredients you probably have on hand.
So if you're ready to be enchanted, let's get started on making this classic candy!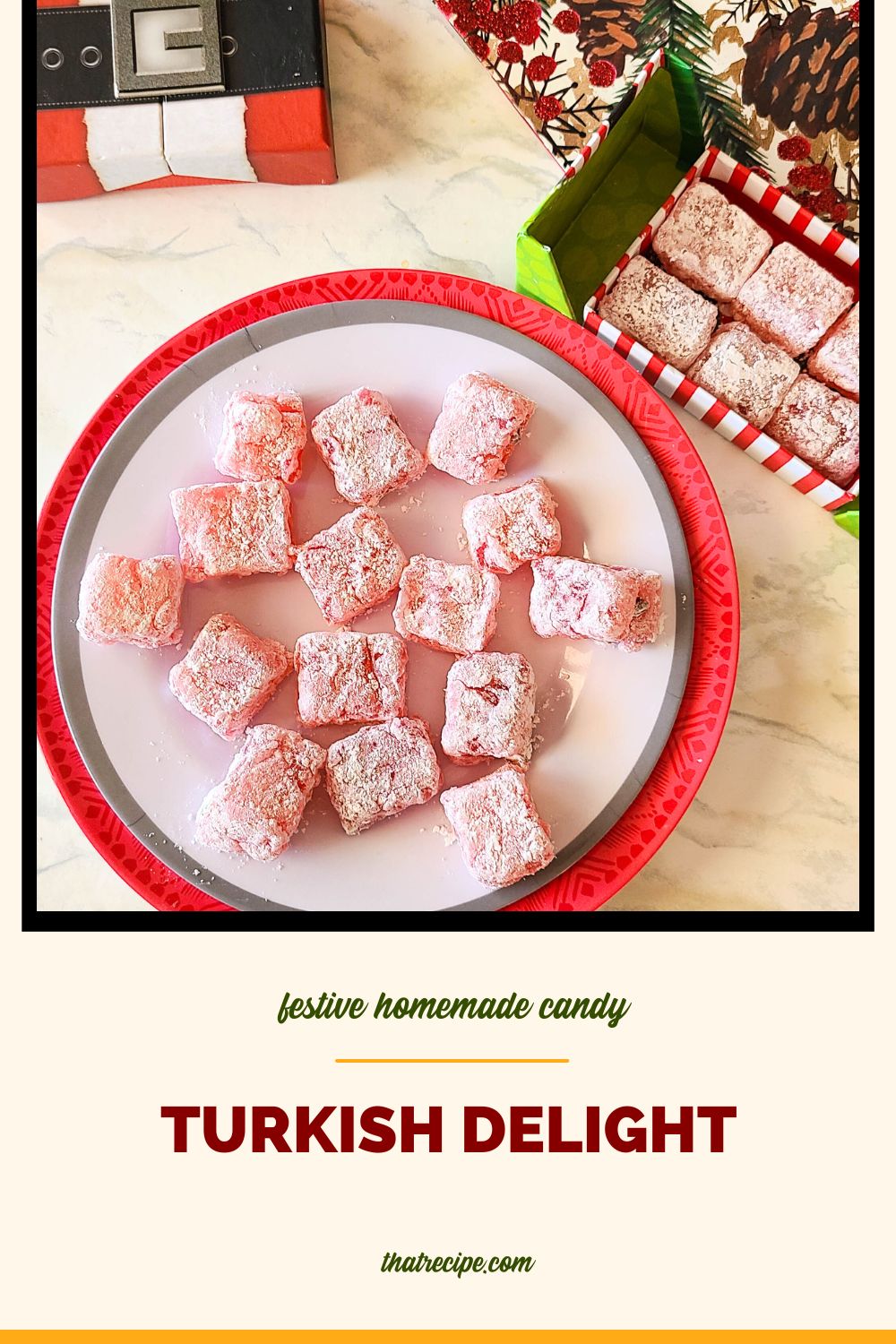 Long before there were gummy bears, or worms, there was Lokum.
Lokum, meaning morsel or bite in Arabic, is a soft rose flavored chewy candy coated in powdered sugar.
History of Lokum aka Turkish Delight
They originated in the Ottoman Empire about 500 years ago. There is some debate about who first made it and why, whether a sultan ordered his chef to make it for a variety of reasons or the chef just came up with it.
In the nineteenth century, an unknown English traveler to Istanbul tried it at one of the most famous candy shops, Haci Bekir. He brought cases of it back to England and called it Turkish Delight. Haci Bekir is still open today run by the 5th generation of the family.
The candy remained popular in English speaking countries. Over a century later C.S. Lewis had the White Witch offering pounds of Turkish Delight to an unsuspecting Edmund in The Lion, The Witch and The Wardrobe.
Ingredients for Turkish Delight
The ingredients are pretty basic, except the rose water (more on that in a minute):
granulated sugar
powdered sugar
cornstarch
lemon juice
cream of tartar
rose water
red food coloring (optional)
pistachios, almonds, or walnuts (optional)
Candy making is chemistry and substitutions are tricky. Using a sugar substitute or a different type of starch might work, but I have not tried it. Changing them could effect the temperature and gelling point. If you experiment with either, please let us know your results in the comments.
What does Rose Water taste like?
Rose Water tastes like roses smell. It can be surprising when you first try it, but it has a delightful floral taste.
It is used most often in Middle Eastern and Greek cuisines, which all overlap and are inter related like most regional cuisines.
I use this Rose Water from Nielsen Massey, which I ordered online and have used for a variety of recipes such as Rose Pomegranate Jelly and Persian New Years Cookies. It is very strong. Other brands may be lighter in flavor and you might need to add more.
You may be able to find it in your grocers liquor department or a good liquor store.
Variations for Turkish Delight
If rose flavoring isn't your choice, you can use the same procedure and swap out the extract. Popular choices include apple (aplets), apricot (cotlets), lemon, vanilla, mint, orange, pomegranate, etc.
You can add nuts such as pistachios, almonds or walnuts by either mixing them in before pouring into the final pan, or pouring half of the mixture into the pan adding the nuts and then adding the rest of the mixture.
Instead of rolling in powdered sugar at the end, you can use coconut. Pulse some shredded coconut in a food processor until fine.
Tips for Making Lokum
Read the instructions at least once through before starting.
This recipe can take up to two hours to cook depending on your stove. And then it needs to sit for 8-10 hours.
Have a good candy thermometer.
WHIP IT GOOD! You must completely beat in the cornstarch to avoid hard clumps in the final candy. If you have a helper that can pour in the liquid while you beat the mixture it will help. Otherwise, pour the liquid into the starch mixture slowly and beat it in. Don't pause to take pictures or videos (learn from my example).
More Christmas Sweets Recipes: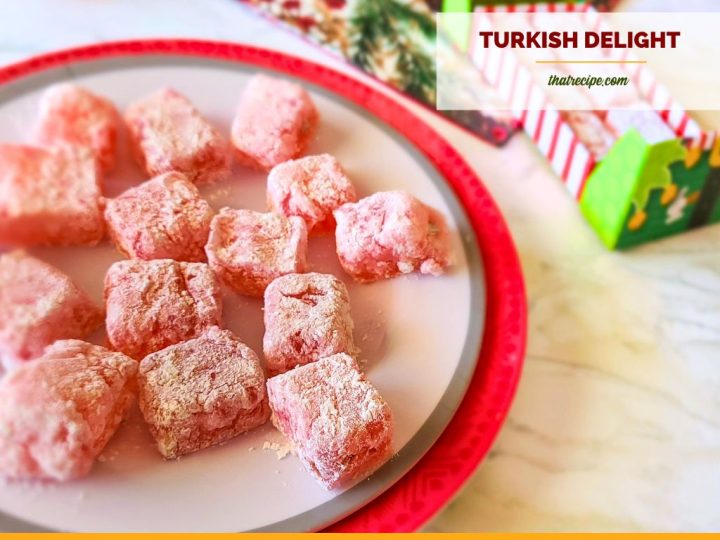 Ingredients
4

cups

granulated sugar

4 ½

cups

water

(divided)

2

teaspoons

lemon juice

1 ¼

cups

cornstarch

1

teaspoon

cream of tartar

2

teaspoons

rose water

(more or less to taste)

2-3

drops

red food coloring

(optional)

½

cup

chopped pistachios

(almonds, walnuts, etc.)

1

cup

powdered sugar
Instructions
Line a 9-inch square pan with aluminum foil and oil it or spray with nonstick cooking spray. Set aside.

In a medium saucepan, combine granulated sugar, 1 ½ cups of water, and lemon juice. Stir over medium heat until the sugar dissolves. Bring the mixture to a boil.

Brush down the sides of the pan with a wet pastry brush to prevent sugar crystals from forming. Insert a candy thermometer.

Allow the sugar mixture to continue boiling, without stirring, until it reaches 240℉, this can take from 35 - 60 minutes.

When the sugar syrup is around 225℉, begin the starch mixture.

In a slightly larger saucepan, add the remaining 3 cups of water, cornstarch and cream of tartar and whisk until the cornstarch is completely dissolved with no lumps.

Bring the mixture to a boil, whisking constantly to avoid lumps. Remove from heat when mixture is thick and pasty.

When the sugar syrup is at 240 slowly and carefully pour it into the cornstarch mixture while whisking to avoid cornstarch lumps.

Simmer mixture over low heat, whisking every 8 to 10 minutes until it is light yellow and very thick and gluey, about an hour.

Remove the pan from the heat, stir in the rose water and food coloring (if using). You can mix in the nuts here (if using) or wait until the next step

Pour the candy into the prepared pan and allow it to sit uncovered on the counter for 6-8 hours.

If you want the nuts suspended in the middle of the candies, pour half of the candy into the pan, sprinkle with nuts then top with the remaining candy mixture.

When the candy has set dust a clean work surface with powdered sugar. Remove the candy from the pan using the foil to lift it out. Flip it onto the powdered sugar. Remove the foil.

Using a sharp knife dipped in oil, cut into small squares (about 1 inch). Cover the pieces with the remaining powdered sugar, making sure all sides are coated.

Store in an airtight container for about 1 week.
Sound fabulous? Share it!
more candy recipes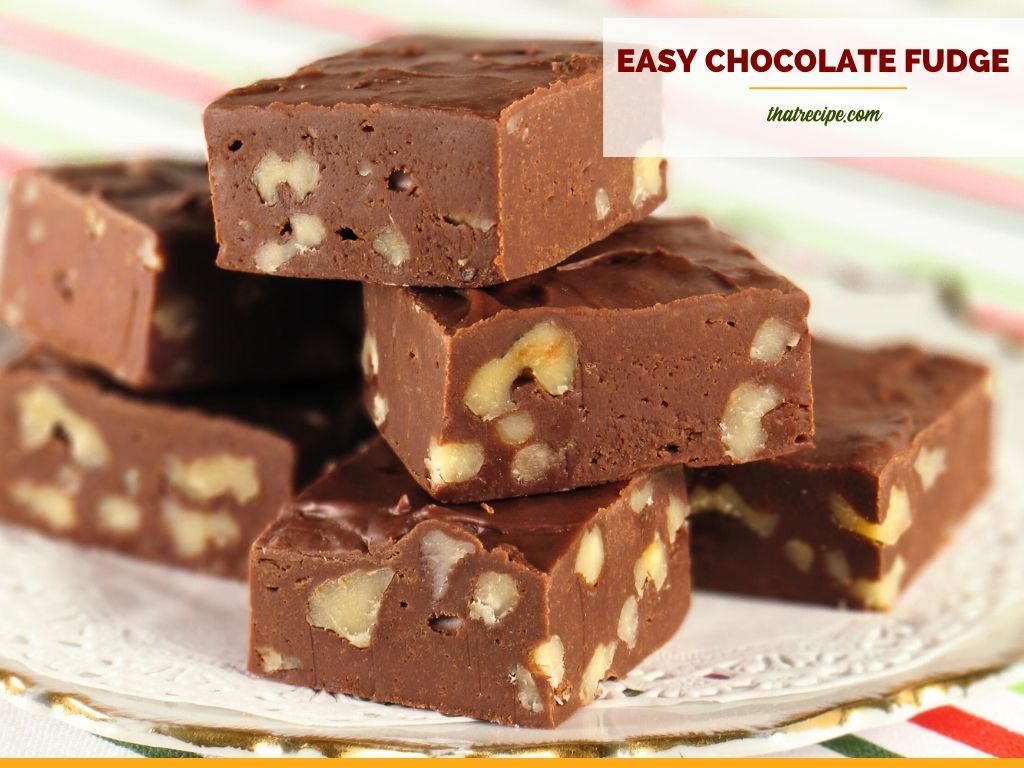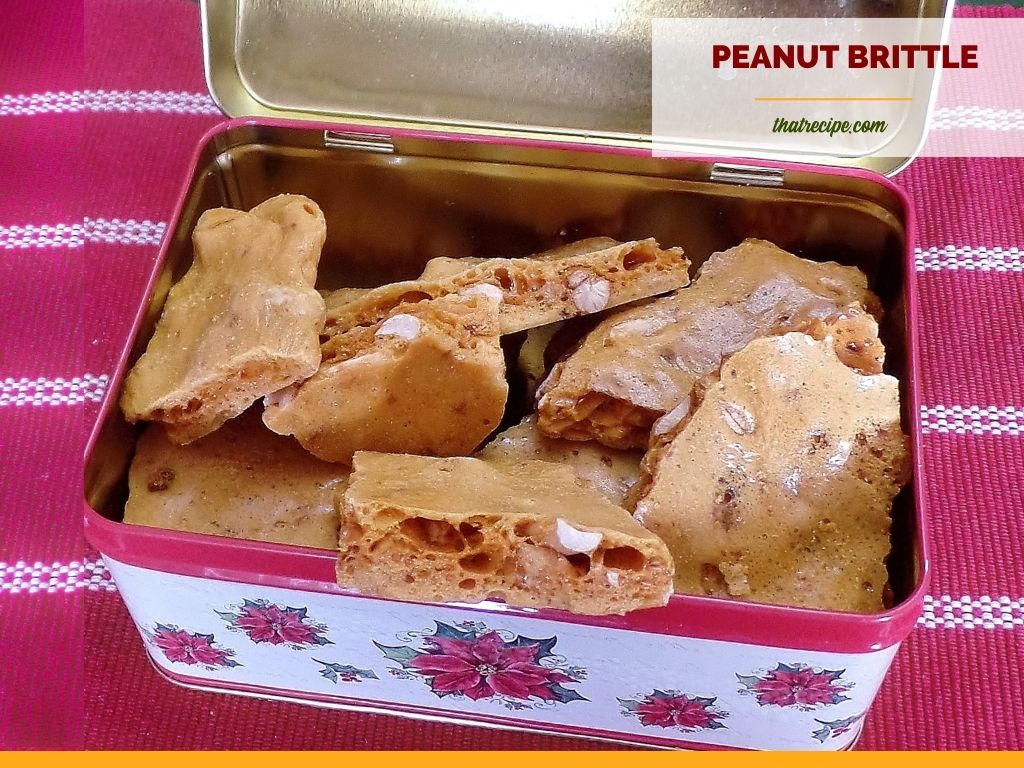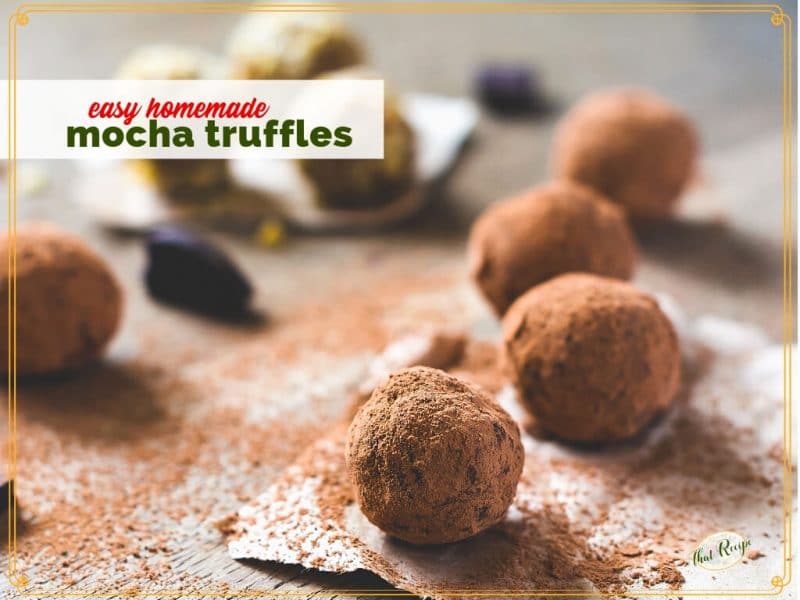 Until next time, happy eating!
~Audrey