As a food blogger, I often wonder if anyone ever actually makes the recipes I post. Personally, I see a lot of recipes everyday between my social media feed, linky parties, and my fellow IBA Bloggers. I make some of them, exactly as directed and sometimes share on social media.
But, since I don't make any great changes I almost never post about them here. Until now.
"Made It Loved It" Feature
I have decided to share the love both with my fellow food bloggers and with you readers with this new feature. I am going  to try a new recipe from one of my fellow bloggers and share it with you. I will post my own pictures and share any tips I think might be helpful, but you will need to go to the original site to find the recipe.
First up is a recipe I found on one of my favorite sites, Yummly for Lemon Zucchini Bread from Like Mother Like Daughter.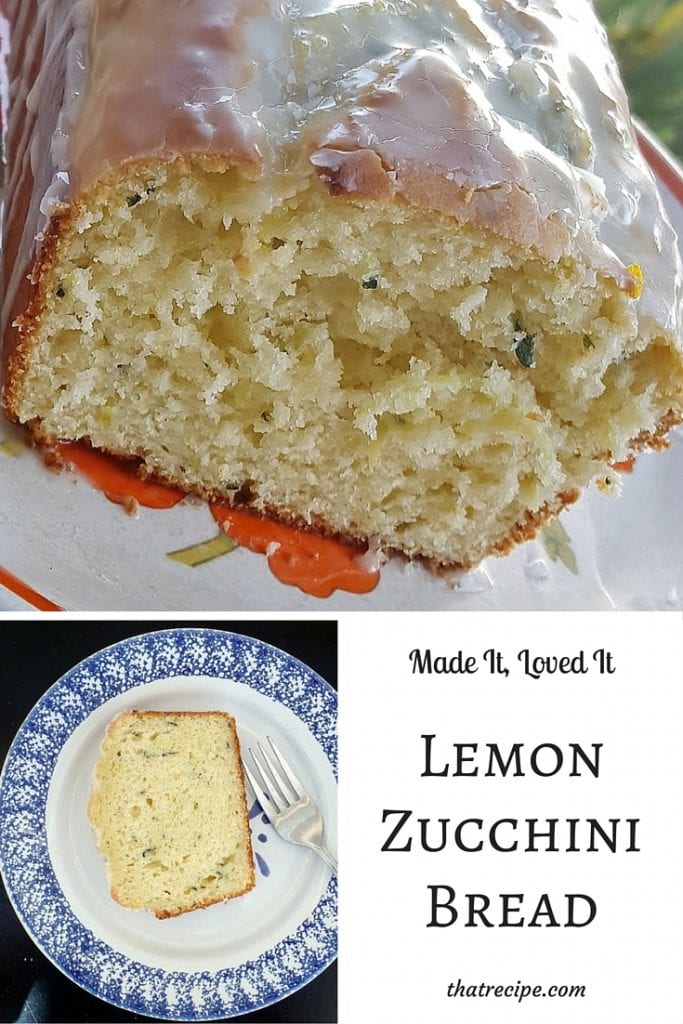 Like Mother Like Daughter
Ellen and Aimee are a mother and daughter that share their love of cooking and delicious recipes on their blog. Gee, that sounds vaguely familiar.
A peek at their profile page told me Aimee (the daughter) is a stay at home mom like me and Ellen (the mother) lives about 25 miles away from me. Well, I thought it was interesting anyway.
They have loads of deliciousness on their site like Butter Pecan Chocolate Chip Cookies and a round up of Slow Cooker recipes.
Lemon Zucchini Bread
My freezer is currently jammed full so I decided I needed to start using up some of the goodies I have tucked away in there Which includes some shredded zucchini I saved from last summer. I also have some lovely Meyer lemons from one of M's cousins. A quick search gave me this beautiful looking loaf!
That beautiful yellow color is all natural from the lemon zest, no food coloring needed.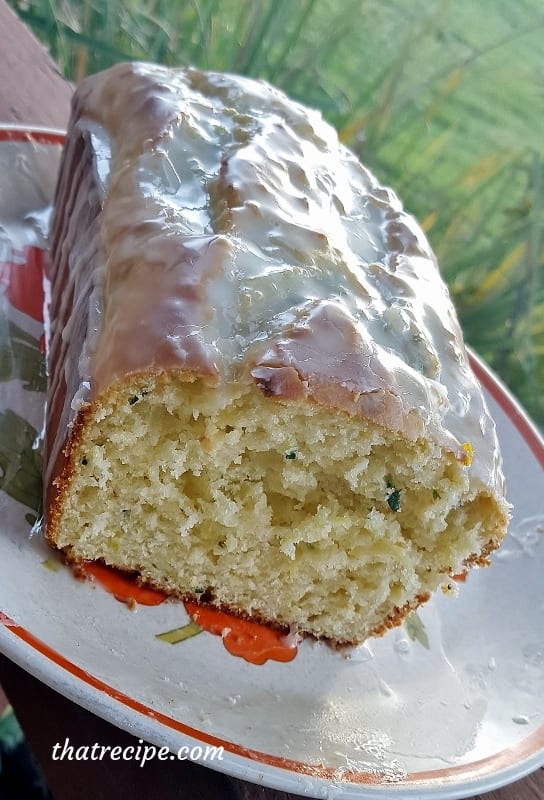 Look how that lovely sweet and tangy icing soaks into the top of the loaf. Soooo goooooood!
Son: "Mommy, what are these green things?"
Me: "Sprinkles, green sprinkles."
Son: "Are you sure?"
Me: "Well, if you don't want it, Mommy will eat it."
Son: "No way, it's mine!"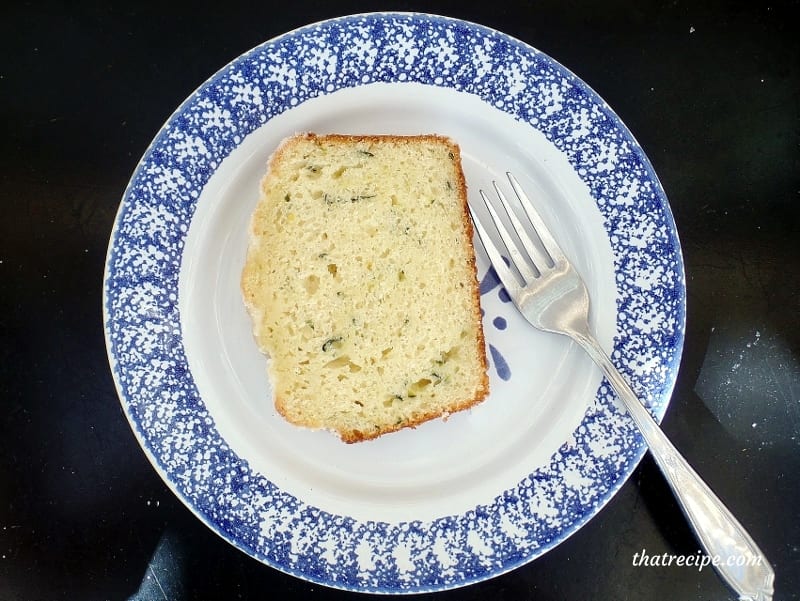 If you have a picky eater that might balk at the "green sprinkles", you might want to peel the zucchini first or use summer squash instead.
[clickToTweet tweet="Luscious Lemon Zucchini Bread with a sweet tart glaze. #zucchinibread #recipes" quote="Luscious Lemon Zucchini Bread with a sweet tart glaze. #zucchinibread #recipes" theme="style2"]
So what are you waiting for? Head over to Like Mother Like Daughter for the recipe. I promise you won't regret it.
Until next time, happy eating.
~Audrey
Save