Jump to Recipe
Print Recipe
Fluffy tender biscuit recipe made with three different leveners for extra lift. They take a little extra time to rise but it's worth it!
Homemade Refrigerator Biscuits will make you forget about those biscuits in a tube at the grocery store.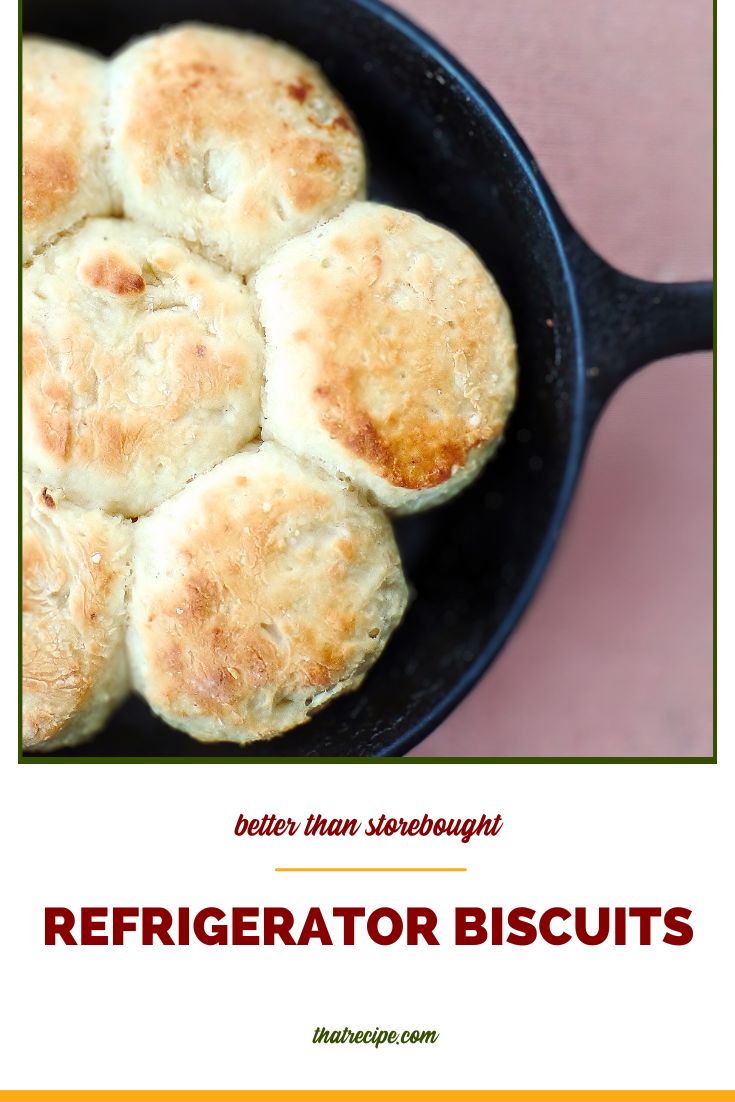 This week I decided to make these Refrigerator Biscuits, because I was intrigued by a recipe with not one, not two but THREE LEAVENERS! Baking powder, baking soda and yeast.
It better have an "extra light texture" as proclaimed in the recipe description from Miriam B Loo's Holiday Cookbook. They do.
Normally, I make simple baking powder biscuits either from scratch or using my homemade baking mix (bisquik clone).
These have a few more ingredients and take a little longer, but have a much fluffier texture.
Plus, they have the added bonus of being able to be made ahead and stuck in the fridge for up to 5 days.
The biscuits are not going to rise to full size in the 20-30 minute rise period like traditional yeast bread. Don't worry, just wait until the come out of the oven!
How to freeze Refrigerator Biscuits
If you want, you can roll and cut the biscuits then freeze them individually on a baking sheet. Once frozen, place them in a zip to lock bag.
To bake them let them thaw completely and then rise for 20-30 minutes while the oven preheats.
How to make tall biscuits
The trick to making biscuits nice and tall is to bake them next to each other so they bake together forcing each other to rise up instead of spread out.
Instead of spacing them out on a baking sheet, nestle them in a 9 inch cake pan or a cast iron skillet.
Refrigerator Biscuits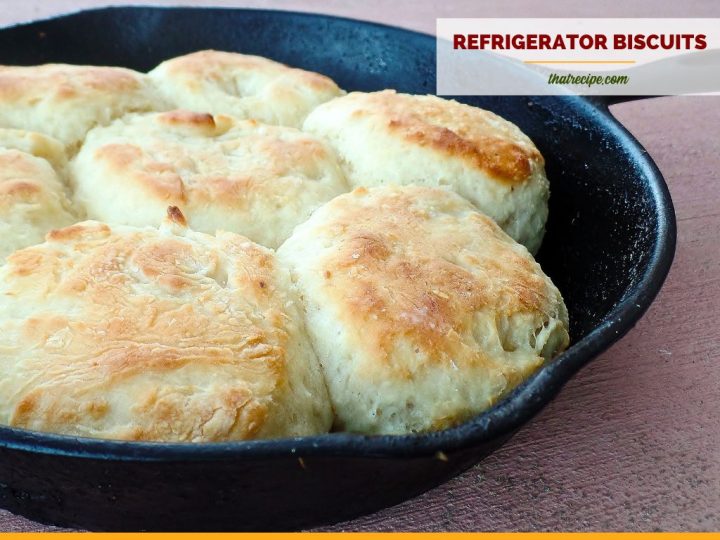 Ingredients
2

cups

buttermilk

1

packet

active dry yeast

(2 ¼ teaspoon)

1

teaspoon

baking soda

1

teaspoon

baking powder

1

teaspoon

salt

1

teaspoon

cream of tartar

2

tablespoons

sugar

4

cups

all-purpose flour

1

cup

butter or margarine
Instructions
Heat buttermilk until lukewarm (110 – 120 ℉) add yeast and stir until dissolved. 

In a large bowl sift and then combine all dry ingredients. Cut in butter/margarine until it resembles small peas. Add the buttermilk and stir until completely incorporated. Refrigerate until ready to use (4-5 days).

To Bake: On a floured board roll out dough to about ½ inch thickness and cut biscuits, place on a baking sheet and let rest for 20 – 30 minutes. Bake in a preheated 450 ℉ oven for 10 minutes.
Notes
The dough keeps in the refrigerator for a few days, or you can cut them and freeze them individually. Let them thaw and then rise before baking for proper rising. 
Sound fabulous? Share it!
Gravy Recipes for Biscuits
Until next time, happy eating!
~Audrey
Until then, happy eating.
~Audrey