Jump to Recipe
Print Recipe
Easy Rice Pilaf is a simple budget friendly side dish with a seemingly endless amount of variations to suit your family's tastes.
If you're tired of the same old dinner rotation, why not try adding a delicious homemade Rice Pilaf dish to your meal plan?
This savory side dish is perfect for any meal, no matter the occasion or season. Plus, it is so easy to customize to suit your own palate and what you are serving.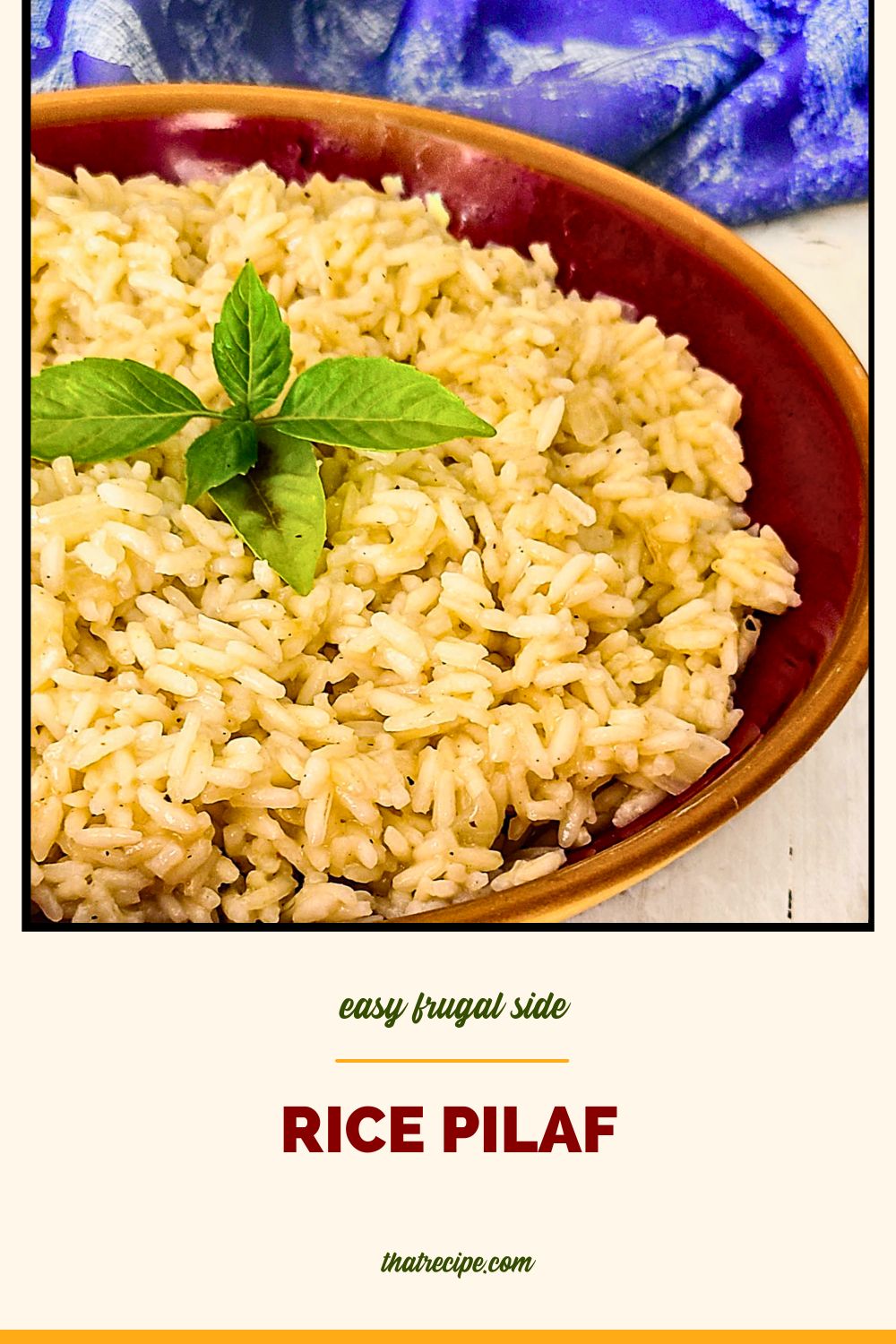 In celebration of National Cookbook Month I reached into the way back machine and found this simple budget friendly recipe published in 1878.
Basically, it is just a simple rice pilaf that can be made with the drippings of whatever meat you are serving it with. Or use chicken, beef, pork or vegetable broth.
The original name of the recipe is "Rice, Milanaise Style". Not Milanese style meaning from Milan. It could have been a typo from whomever re-typed the book, or that may have been how it was spelled back then. Or it was referring to something else.
Who was Juliet Corson?
Before Julia Child, James Beard, Craig Clairborne, and even before Fannie Farmer, there was Juliet Corson.
She was a columnist, educator and cookbook author in the last quarter of the 19th century. Read more about her work with the New York Times as one of their first star columnists.
She was a big advocate for nutrition for lower income families and published a number of pamphlets/cookbooks dedicated to what we would call "budget recipes" today:
Fifteen-Cent Dinners for Workingmen's Families, (1877)
Cooking Manual (1878)
Cooking-School Text-Book and Housekeeper's Guide (1878)
New Family Cook-Book (1885)
Practical American Cookery (1886)
Family living on $500 a Year (1886)
Many of them she gave away for free and, believe it or not, you can still get many of them on Amazon or Project Gutenberg for free or a nominal cost. Some are ridiculously over priced for something the author wanted to be affordable to all, but that could just be my opinion.
Twenty Five Cent Dinners for Families of Six by Juliet Corson (1878)
A quick internet search tells me that a quarter back in 1878 is now worth about $7.50.
While you may not be able to make all of the meals for that amount, they are still quite economical. This recipe now costs somewhere between 40 cents and $1 depending on if you make your own broth or not.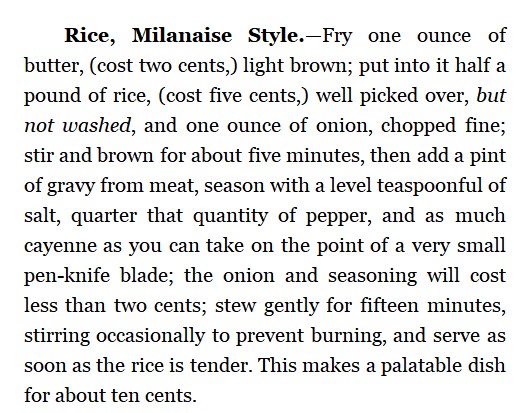 The recipes are not written as we do today with the ingredients listed at the top followed by the instructions.
And there is usually some translation work needed... the amount of cayenne that would fit on the end of a very small pen knife?!
But, if you like food history and are up for a culinary adventure, I recommend picking up the book and reading through it. Even if it is just to get a glimpse of cookery 150 years ago.
Ingredients for Rice Pilaf
The ingredients are basic, but I varied them a bit from the original to make it more accessible to modern cooks.
rice - long grain white rice is my go to, but you can switch it (you may need more liquid and cooking time)
onion - I assume she meant yellow
butter - or your choice of cooking oil
broth - while you could use gravy as listed for a thicker sauce, I went thin to make it more like a pilaf
seasonings - salt, pepper and cayenne pepper
Possible additions and substitutions
There are so many possible variations to this recipe, limited only by your imagination (and what's in the kitchen).
Use chicken, beef or vegetable broth (or gravy) depending on what else you are serving.
Add some finely chopped carrots or other vegetables with the onions. Or maybe some chopped nuts and/or fruit.
Fresh herbs, or other seasonings can be another way to change up the taste of this dish.
Break up about ¼ cup of dry spaghetti in small pieces and add it when toasting the rice for a copycat Rice-a-Roni.
More Cookbook Favorites for #NationalCookbookMonth
Check out these cookbook favorites from other bloggers: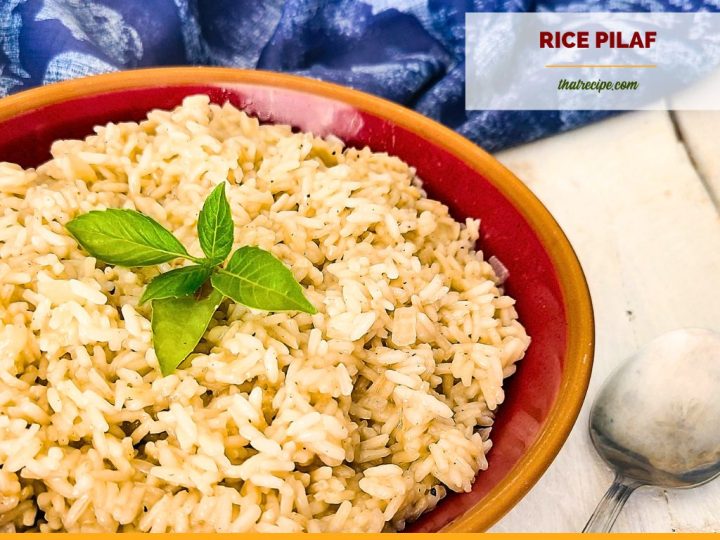 Ingredients
1

tablespoon

unsalted butter

¼

cup

chopped onion

1

cup

uncooked white rice

2

cups

chicken broth

(or beef or vegetable)

1

teaspoon

salt

¼

teaspoon

pepper

pinch

cayenne pepper

(to taste)
Instructions
In a large pot, melt butter over medium heat. Add onion and cook until translucent, 2-3 minutes.

Add uncooked rice and cook another 2-3 minutes until lightly browned.

Add remaining ingredients, cover and simmer for 15-20 minutes, stirring occasionally, until rice is tender. If rice is under cooked before the liquid evaporates add ¼ cup water at a time and continue cooking.

Adjust seasoning and serve.
Sound fabulous? Share it!
Until next time, happy eating!
~Audrey