Jump to Recipe
Print Recipe
Keto Air Fried Deviled Eggs are a delicious appetizer made with horseradish stuffed eggs rolled in pecan and toasted in an air fryer.
Air Fried Deviled Eggs are a keto friendly appetizer that is sure to spice up your next party.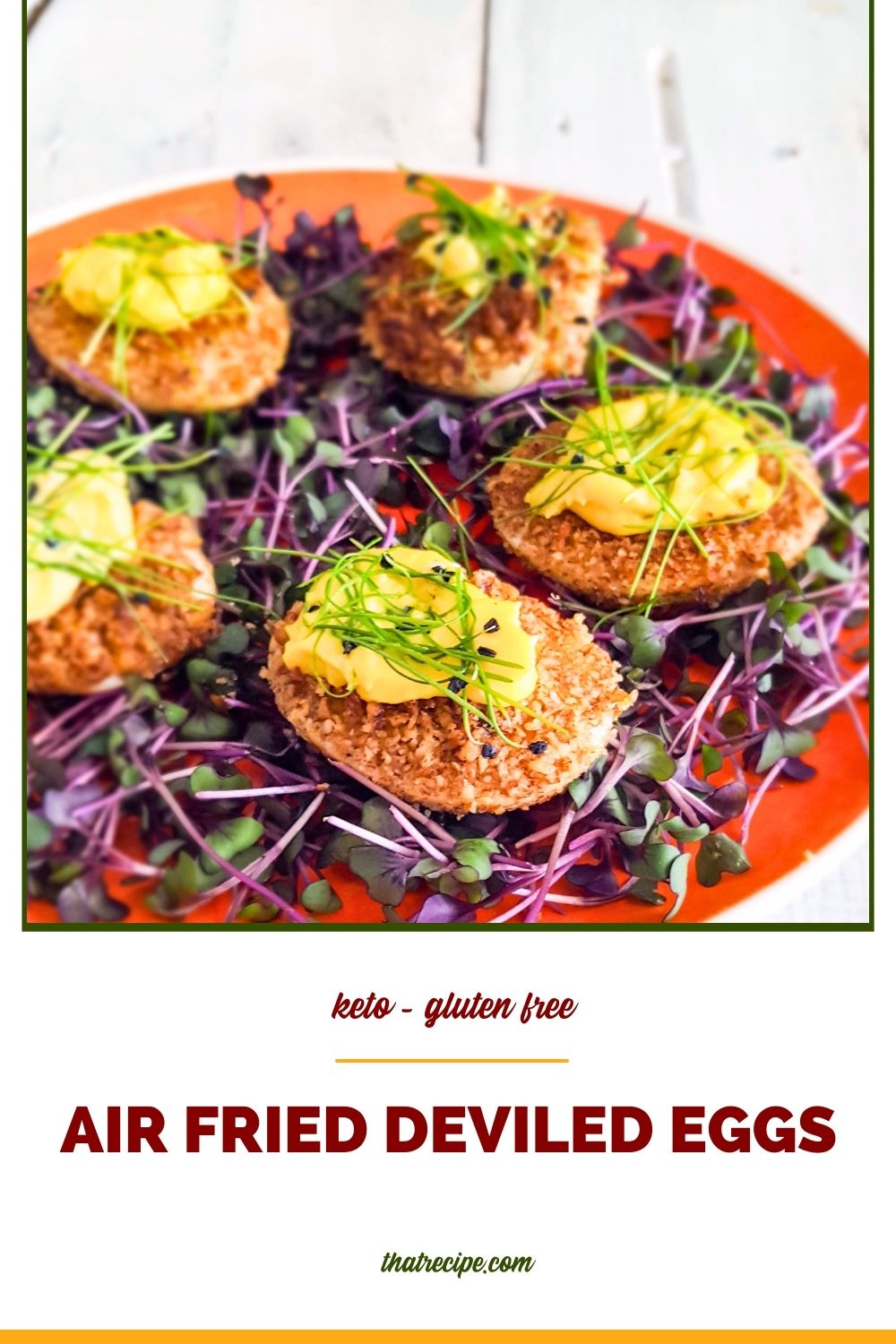 Recently I was chatting with my brother the chef about what to do with the beautiful microgreens I got from the CSA.
He usually used them as a garnish at the restaurant. And then he suggested I use them as a nest for Fried Deviled Eggs!!
Fried Deviled Eggs? Say what now? This is a "thing"? Yes, it is. And they are delicious.
So after a little research, I rolled them in pecan meal instead of the egg wash- panko mixture (low carb yeah!) and popped them in my air fryer.
Not only did I put them in a nest of kohlrabi microgreens I added some leek microgreens on top. But, use any fresh herbs you have. (Oh my, did I just sound like Ina Garten there?)
How to Deep Fry Deviled Eggs
These can be deep fried if you prefer. But, I hate frying, especially such a small amount.
Basically, you'd fry it like any other breaded item.
heat oil in a deep-fryer to 350 degrees F.
coat eggs in pecan meal
gently slide the eggs into the hot oil and fry until golden brown.
use a slotted spoon to move the eggs to a paper towel lined sheet tray, season with salt and pepper if desired.
Delicious Deviled Eggs from #OurFamilyTable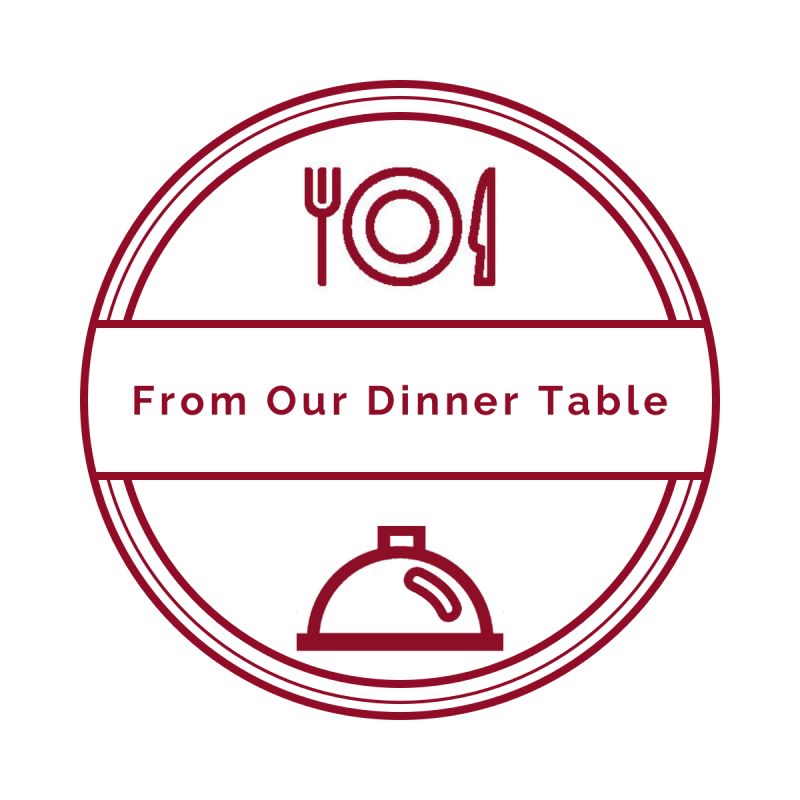 Delicious Deviled Eggs

We share Recipes From Our Dinner Table! Join our group and share your recipes, too! While you're at it, join our Pinterest board, too!
Keto Air Fried Deviled Eggs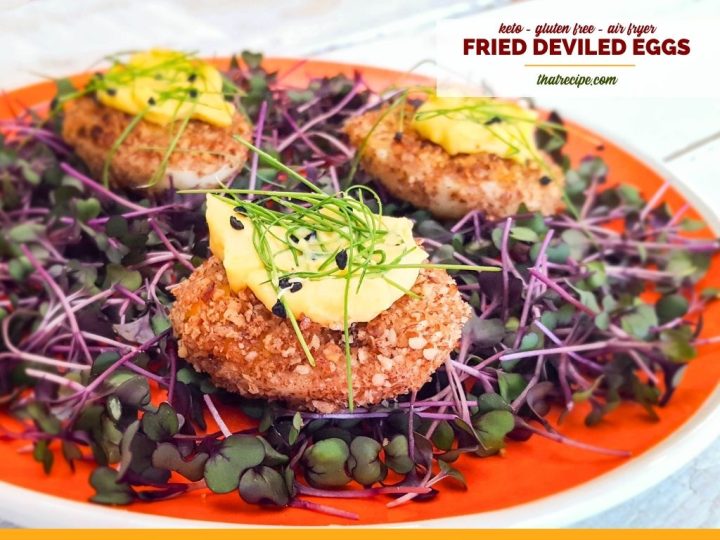 Ingredients
6

hard boiled eggs, peeled

¼

cup

mayonnaise

prepared horseradish to taste

½

cup

pecan meal

(finely ground pecans)

microgreens, chopped chives or other fresh herbs for decorating
Instructions
Slice eggs in half lengthwise. Remove yolks and place in a small bowl.

Combine egg yolks, mayonnaise and horseradish until smooth.

Fill each half egg just to the top with the egg yolk mixture. Do not over fill. Put the remaining mixture in the fridge.

Put pecan meal in a small bowl. Set each egg half in the pecan meal and coat completely.

Place in air fryer and "air fry" for 20 minutes at 400℉.

Remove from air fryer, top with remaining filling and decorate with microgreens or herbs.
more boiled egg recipes