Yes, another Ninja Turtles inspired recipe. But these Baked Pizza Gyoza make a quick and easy appetizer or snack that any pizza lover will appreciate.
The Never Say Xever episode of TMNT came on last week, and of course my Ninja in Training asked me to make them. Having bought some wonton wrappers to make some Peanut Butter Chocolate Chip Baked Ravioli from Crunchy Crafty and Highly Caffeinated, I knew I had everything to fulfill his request.
The first time I tried to make them, I steamed them like Shez Crafti did. I thought they were great, but Sir Snubs a Lot did not like the texture. So this time, I baked them. Oh my! These were even better!
Use your favorite pizza filling, we had mini pepperoni slices so I went with those. Plain cheese is great too. And aside from the actual baking part, kids of all ages can help make these.
There are no real tricks to making them except keep an eye on the oven when you bake them so they don't burn.
Spread out the wonton or gyoza wrappers.
Add sauce.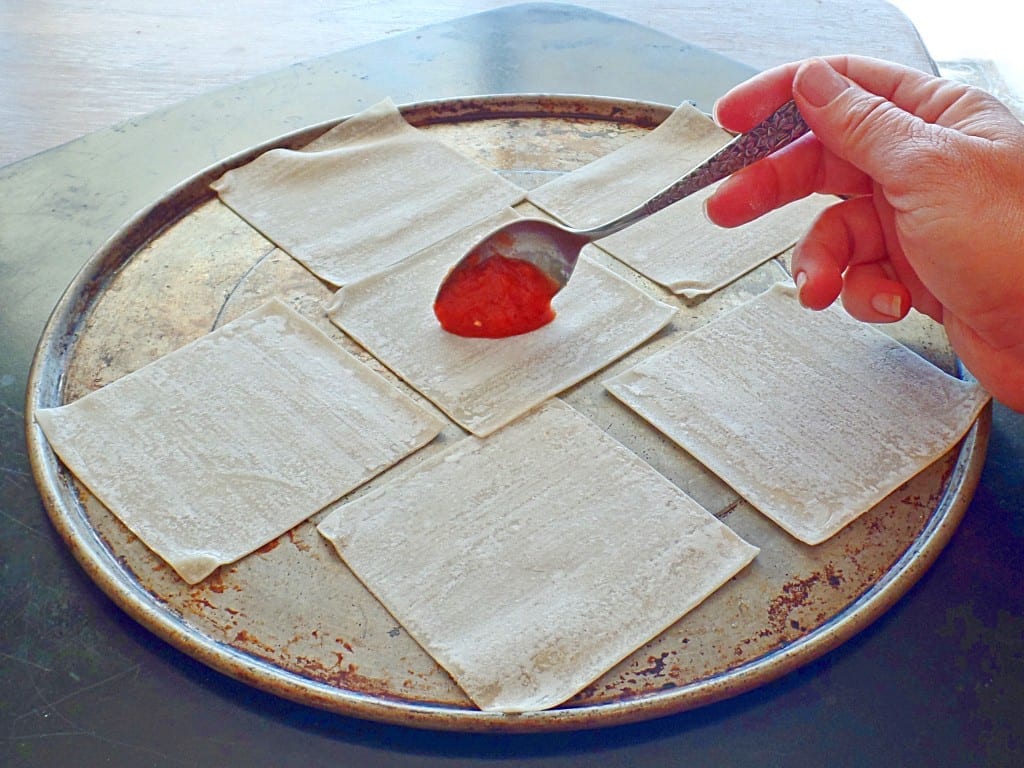 Add cheese.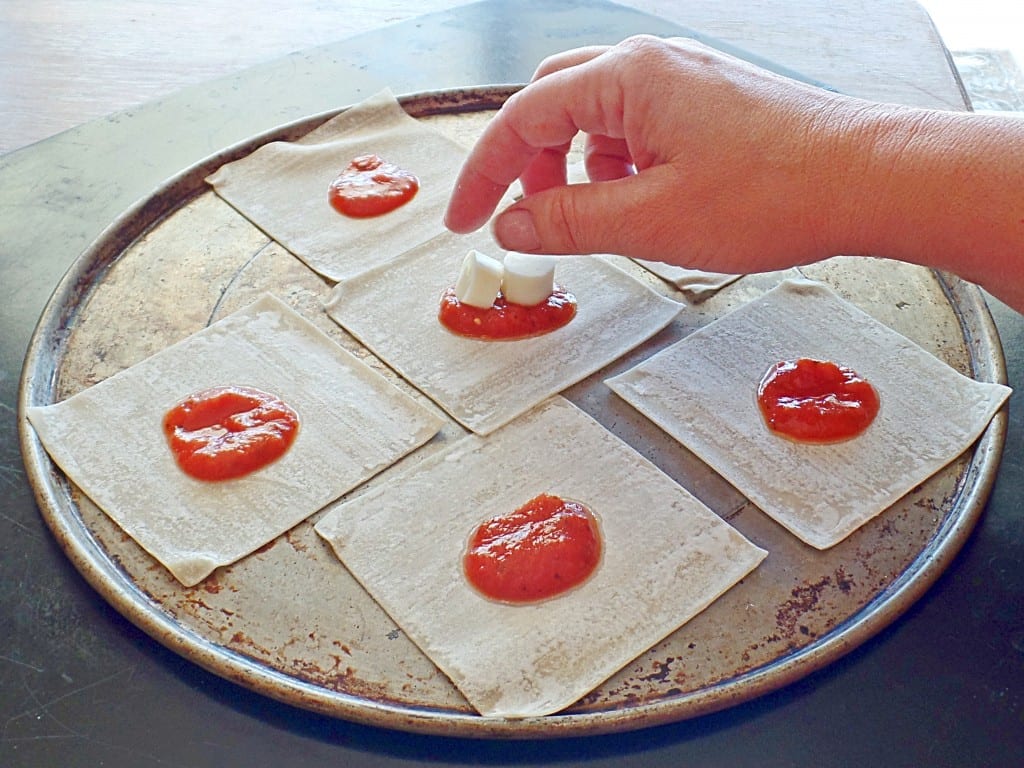 Add pepperoni.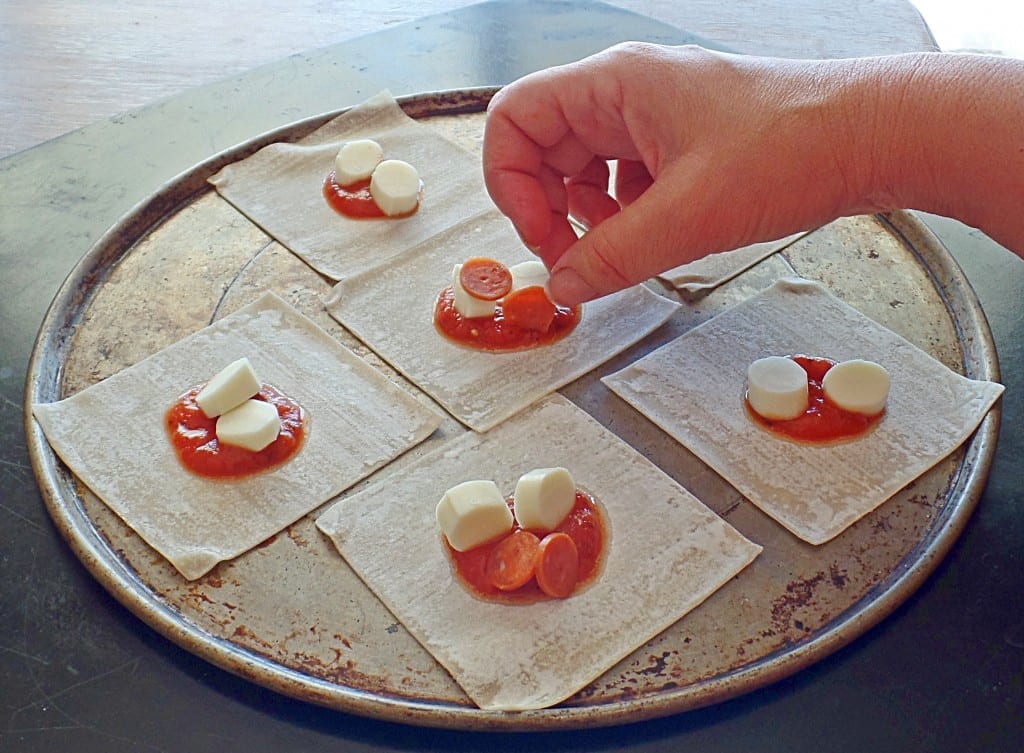 Wet the edge.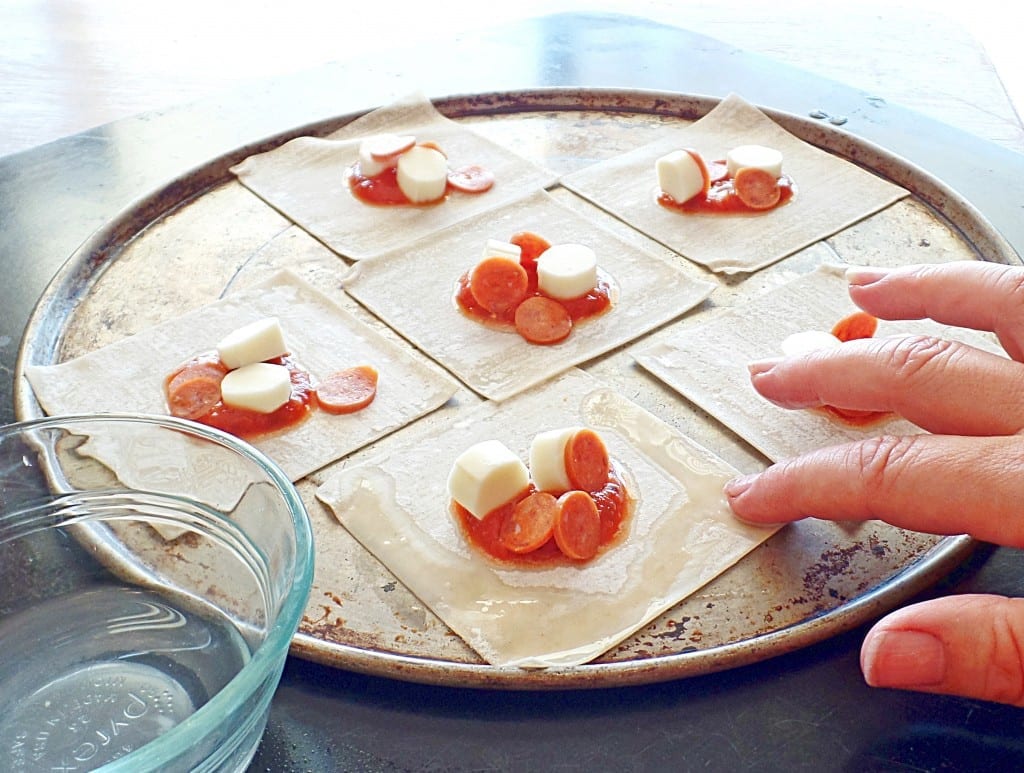 Fold over and seal it.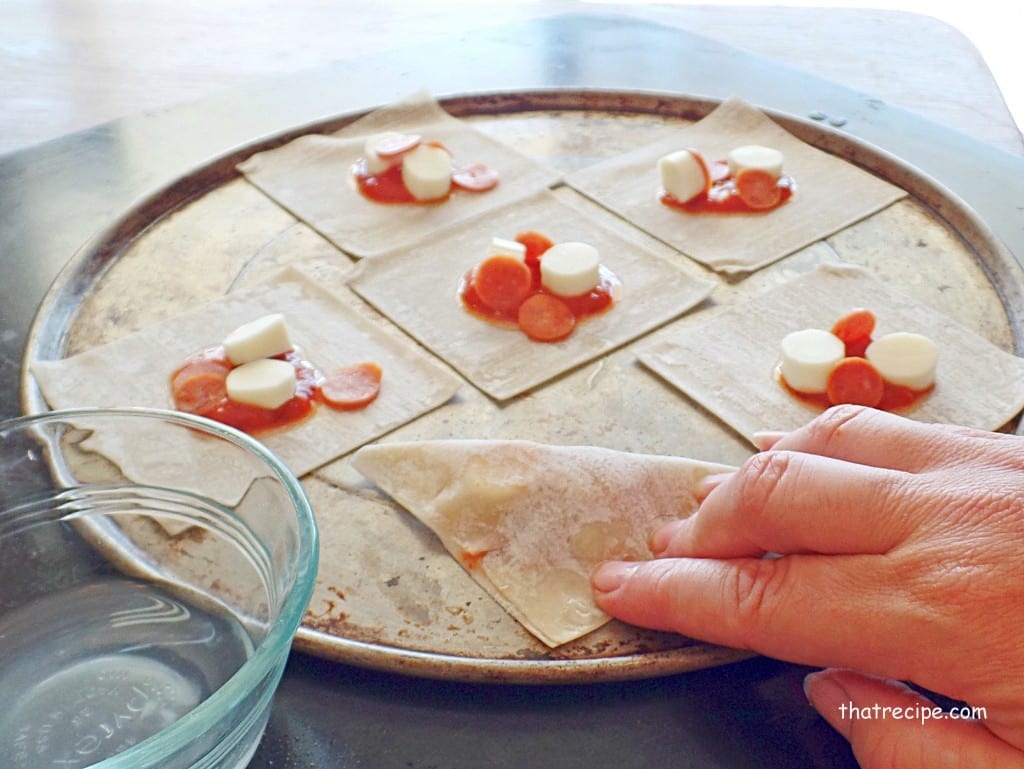 Bake. And then try to keep them away from April and the Turtles so you can enjoy them.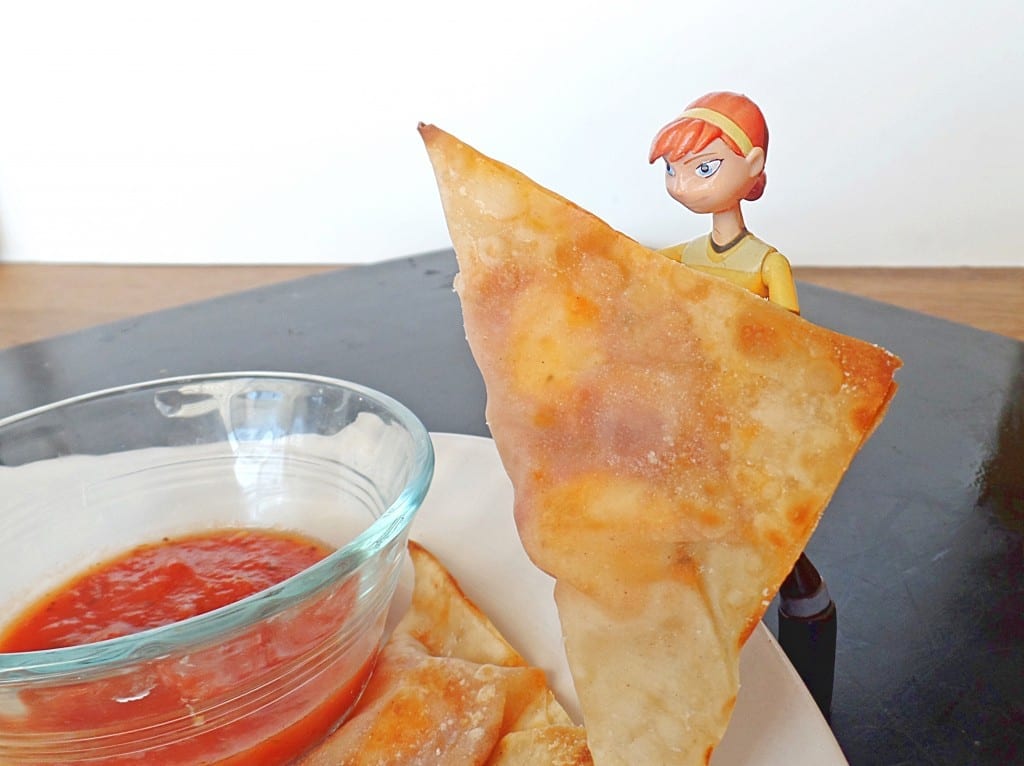 Baked Pizza Gyoza make a quick and easy snack or lunch for your #TMNT lover. #pizza #snacks'
Click To Tweet
Baked Pizza Gyoza
Ingredients
wonton or gyoza wrappers

mozzerella cheese sticks

or mozzerella cheese

pasta or pizza sauce

mini pepperoni pieces

or cooked sausage or other pizza topping

cooking spray or oil
Instructions
Preheat oven to 350 degrees. Slice cheese sticks thinly or grate cheese.

Spread out wonton wrappers on a baking sheet.

Add about a teaspoon of sauce to the center of each wrapper.

Add cheese.

Add pepperoni.

Dip finger in water and wet around the edge of the wrapper.

Fold wrapper into a triangle and press to seal. You can make a fancy accordion fold, if desired, to look more like traditional gyoza.

Spray both sides with cooking spray or brush lightly with oil.

Bake for 3-4 minutes a side until they start to brown and crisp up.
Until next time, happy eating.
~Audrey