Pimento Cheese is a simple appetizer or sandwich spread depending on how you want to devour it.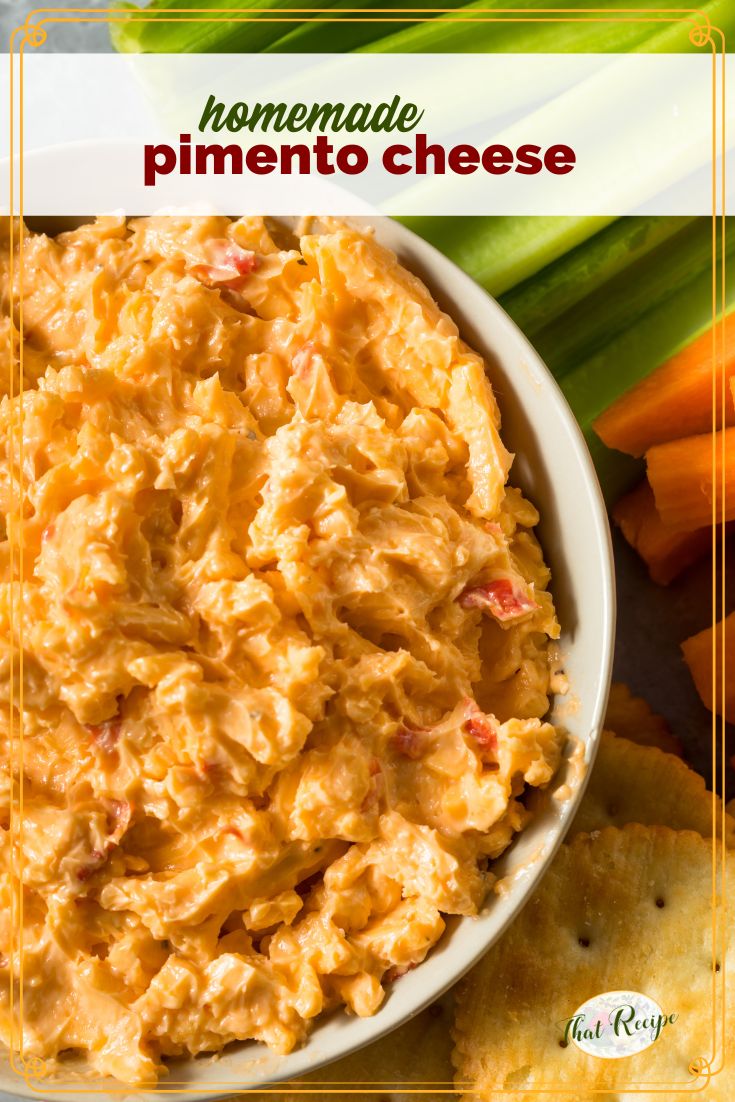 Yes, you can buy this pre-made in the store for about $6. Or you can whip it up for yourself and adjust the the amount of peppers and consistency to your preference.
Cream Cheese or Mayonnaise in Pimento Cheese
Southerners are going to look at this recipe in horror - cream cheese instead of mayonnaise?!
YES! This makes it thicker and great for stuffing in celery or bell peppers or shaping into a ball (or a pumpkin shape for Halloween) for a simple appetizer served with crackers.
Or thin it a bit more to use as a sandwich spread, or even more to make it a dip. You can thin it with milk, the juice from the peppers or mayonnaise depending on the flavoring you want.
If you'd like to read more about the fascinating history of this spread, pop over to Serious Eats to learn how this dish has evolved from the marriage of two processed foods in the 1870's to a Southern staple. Seriously, it was interesting and he did a lot of research!
Pimento Cheese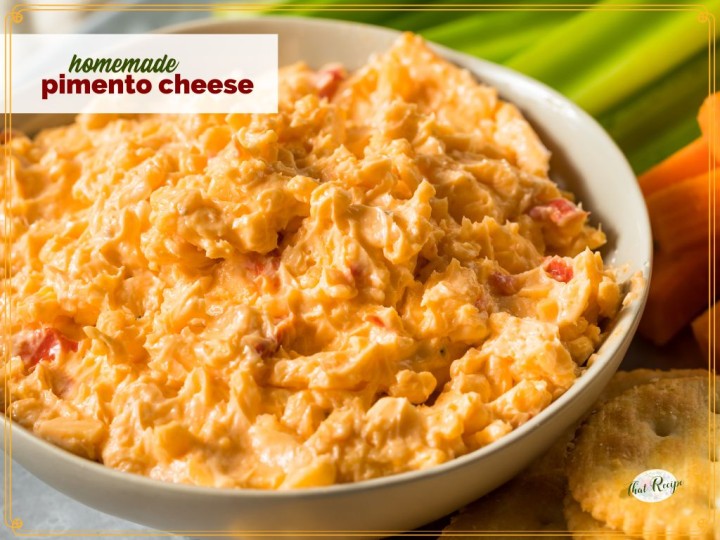 Ingredients
1

pound

mild cheddar cheese

(cut into approximately 1 inch cubes)

8

ounces

cream cheese

¾- 1

cup

milk

(more or less for desired consistency.)

8

ounces

chopped roasted red peppers
Instructions
Mix cheeses and milk in food processor until smooth and spreadable but not too thin. Start with ½ cup milk and add more as desired.

Drain red peppers and save the liquid!

Place the cheese mixture in a bowl and stir in peppers and about 1 tablespoon of the reserved liquid.

Chill before serving. May be stored in refrigerator about one week to ten days.
Notes
In the Southern part of the United States mayonnaise is used instead of the cream cheese making this more like a dip. Substitute some or all of the cream cheese as desired and add just enough milk to make it desired consistency.
Until next time, happy eating.
~Audrey