Fun Foods for serving at a Super Mario themed party ideas including snacks, drinks and desserts.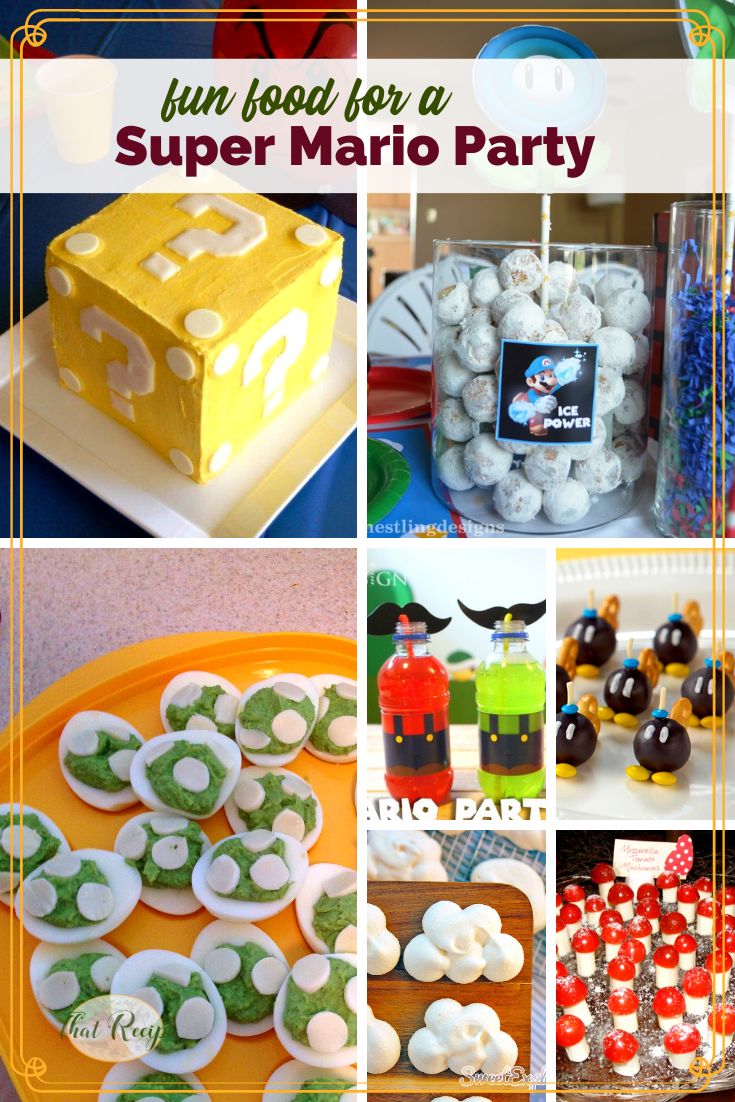 Some clever people have designated March 10 as Mario Day. Mar10... get it? We are a tad Super Mario obsessed in this house, (all Mario all the time).
So, I thought it would be fun to throw a virtual Mario Party with these fun Super Mario Party food ideas.
Super Mario Themed Main Courses
When I created this list years ago, I focused on the snacks, drinks and desserts, but had no main courses except for the Star Sandwiches and Pizza Bar.
According to the Mario Wiki on Fandom Mario's favorite food is Spaghetti (or any pasta) while Luigi is a Pizza fan.
Personally, I would keep it simple and either order pizza or have the pizza bar, or make a big batch of spaghetti with an easy homemade pasta sauce (this one has plenty of mushrooms!) and maybe some meatballs.
Super Mario Themed Snacks
Fire and Ice Balls (cheese balls and powdered donut holes)
Deviled Yoshi Egg (no recipe, but it looks like sliced cheese sticks on top of deviled eggs made with avocado or pureed greens or food coloring)
Super Mario Themed Drinks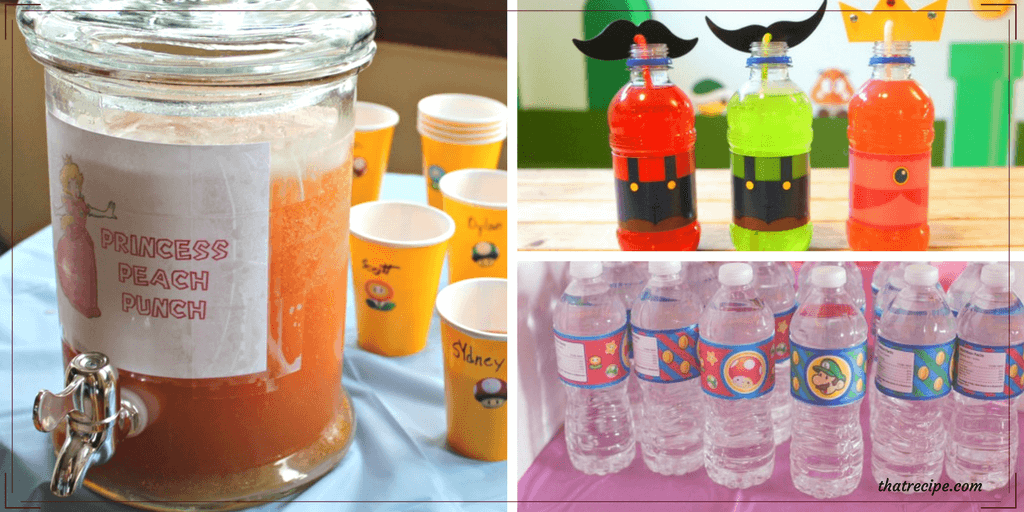 Mario Party Drinks (with printable)
Mario Water Bottles (with printable)
Super Mario Themed Desserts